The Studio Challenges June 2 Sketch – Smile!
LOAD is over and I've taken a little bit of a break, but now I'm ready to jump back in and do some more layouts.  I had my scrappy friends over this afternoon and I created a page for The Studio Challenges using the June 2 sketch.  It was so much fun to hang out and scrapbook and I had a lot of fun creating this layout.
I wanted to use the paper pad and Thickers that I got from the One Canoe Two "Saturday Afternoon" collection.   I decided to use a photo of me, my dog Bella and my scrappy friend Tina that was taken in my craft room because it went so well with the colors in the "Saturday Afternoon" collection and I did really want to scrapbook the picture because it's got two of my besties.
Here's the sketch for this challenge.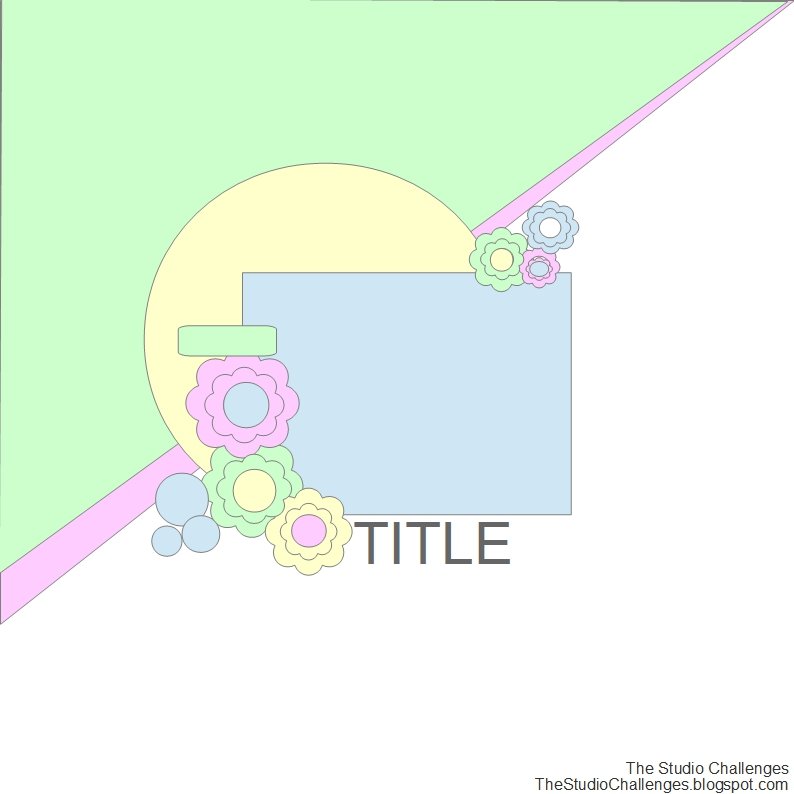 I really love using sketches because so many of the decisions are made for the layout and it's just fun picking the papers and putting it all together.  This page went together very quickly and I love the colors from the One Canoe Saturday afternoon collection.  
I wanted to use a patterned paper for one half of the layout and the other half mixed media.  I used two Creameez from Shimmerz Paints (Refresh Mint and Great Fruit).   And I added some splatters with the Heidi Swapp Coral Color Shine.  The color is so much more vibrant in person and there's such a pretty shine.
I added stickers from the One Canoe Two "Saturday Afternoon" foam thickers and cardstock stickers.  And, I added "Smile!" as the title for my page around the circle.
Some wood veneer and Nuvo Crystal Drops in Copper Penny finished off this layout.
Here's a full picture of my layout.  
So much fun today and a really awesome layout done!!!