What button back options are available in the button shop?
The Yes Please Button Shop creates custom buttons just for you, however, only one button back option is available per order.  There are button back options available are shown below.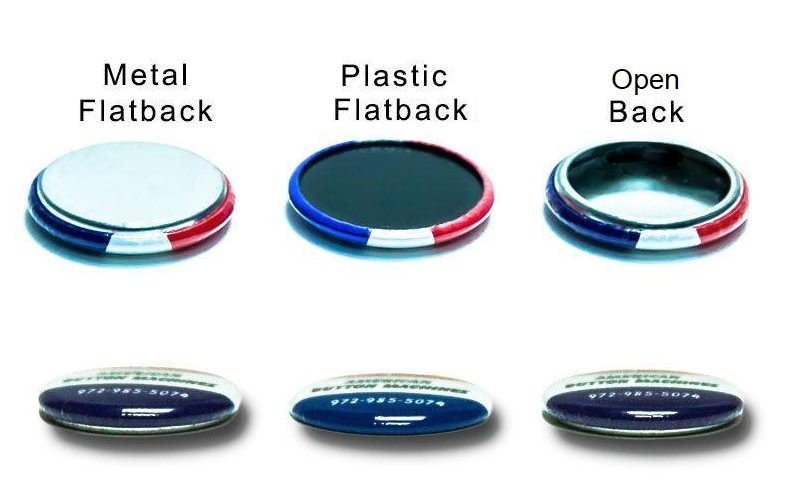 You can also select a pin back (which is the open back with an extra pin).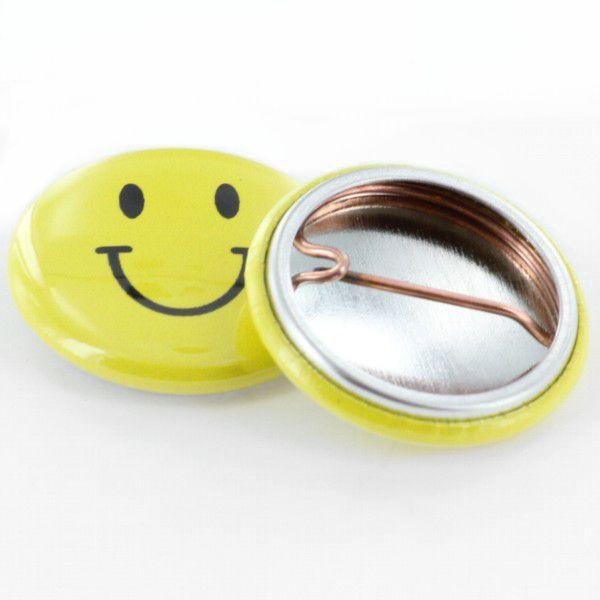 You can also insert magnets into an open back or just add some layers of foam and you can adhere them onto a scrapbook layout or card.
The most popular button back is the Plastic Flatback because you get the look of a flair button with a lot less dimension.
How do I select a button back option?
At checkout, you will have the option to select a button back for your entire order.
How long does it take for my order to ship?
All the buttons in your order are custom made just for you and it takes between 3-5 business days to process your order before it ships. Please note that during a large sale, the processing time may be longer.
What shipping options are available for my order?
All orders are shipped via USPS First Class Mail. Shipping costs are a flat rate for all orders under $35. If you order is $35 or over (after coupons and discounts), you will receive free shipping.