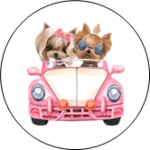 If you would like to support my YouTube Channel
click on the links below to shop with me . . .
Yes Please Button Shop
http://www.yespleasepapercrafts.com/shop
► Creative Memories https://www.creativememories.com/cm/KarenYagel
► My Amazon Shop https://www.amazon.com/shop/yespleasepapercrafts
► A Cherry on Top http://shrsl.com/2quec
► CreateForLess http://shrsl.com/23d41
► Cricut.com http://shrsl.com/236y0
► Freckled Fawn https://freckledfawn.com?aff=27
► InLoveArts http://shrsl.com/2sdu3
► Ranger Ink Industries http://shrsl.com/23d3v
► Scrapbook.com http://shrsl.com/237rh
► Spellbinders http://shrsl.com/237rt
► Phomemo https://phomemo.com/?ref=0qomh9jF3MdK
    * Use Coupon Code YESPLEASE for 10% off your purchase at Phomemo
► Join Rakuten Referral Link https://www.rakuten.com/r/KMYAGE2?eeid=28187
► Join Top Cash Back Referral Link https://www.topcashback.com/ref/member430410911552
Scrappy Places to Shop for Black Friday List from 2021
This website is not sponsored but some supply links are affiliate! I am currently an affiliate/associate with Creative Memories, Amazon, Cricut, Scrapbook.com, Spellbinders, Ranger, and CreateForLess and I earn from qualifying purchases when you click on the links on this website.
Yes Please PaperCrafts is a participant in the Amazon Associates Program, an affiliate advertising program designed to provide a means for sites to earn advertising fees by advertising and linking to amazon.com.