LOAD 5-19 Day 31 – Dear Santa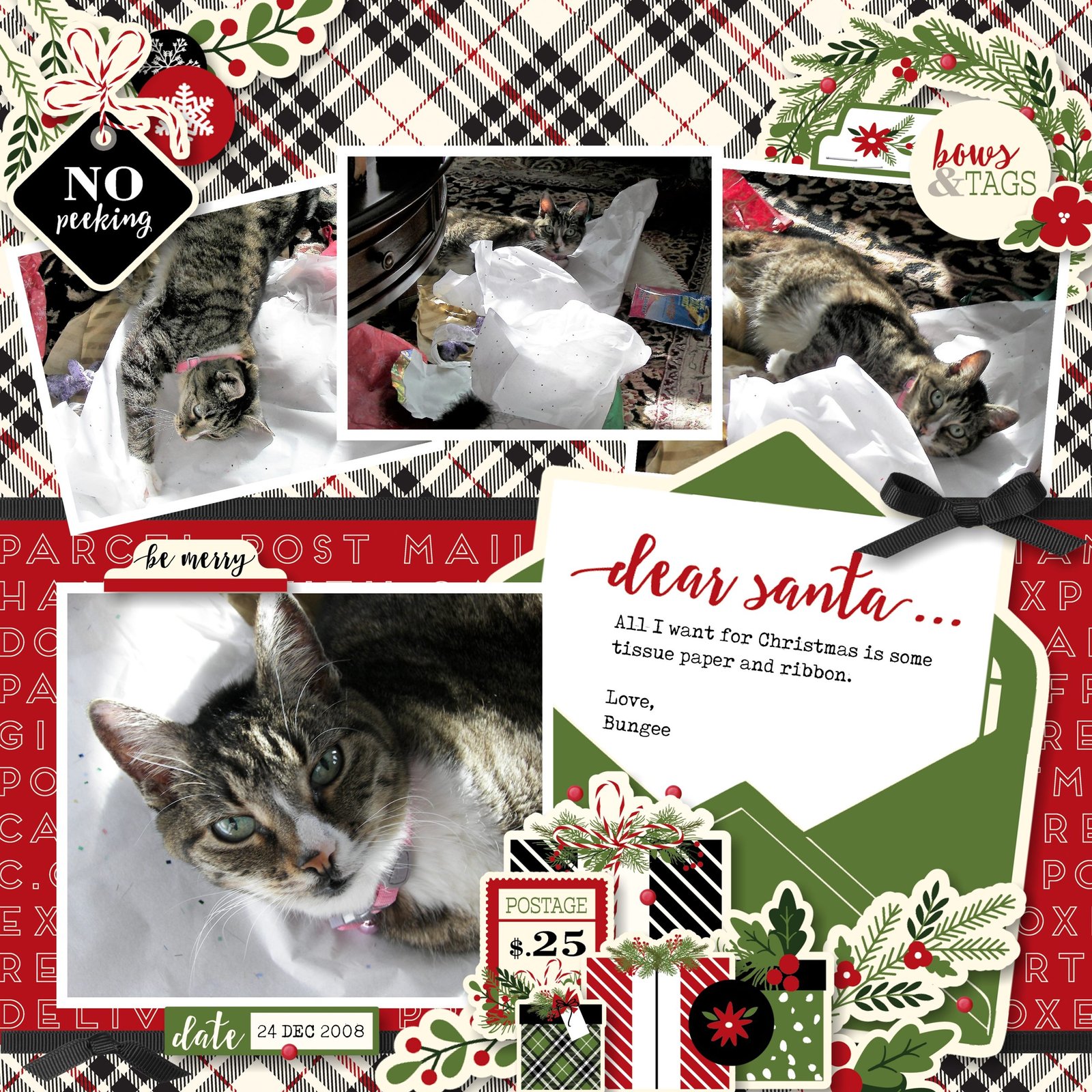 For Day 31 of LOAD 519, which was the last day, I decided to challenge myself to create a Christmas layout. I have such a hard time scrapbooking Christmas pages. It just seems weird to work on Christmas layouts when it's not Christmas. Then, when it is Christmas time, I'm too busy with Christmas to do much scrapbooking. The pictures I used in this layout are from a Christmas back in 2008 when my cat Bungee had more fun playing with the tissue paper and bows than in the treats and toys she got for Christmas. Such a special memory of my beautiful kitty.
I created a digital layout using the Carta Bella "Christmas Delivery" digital collection. All of the paper and embellishments came from the paper pack and element packs from the Christmas Delivery mega collection.
Here's a full picture of my digital layout for LOAD 519 Day 31.
#LOAD519 DAY 31