ScrapDat March 2020 | Scrapbook Layouts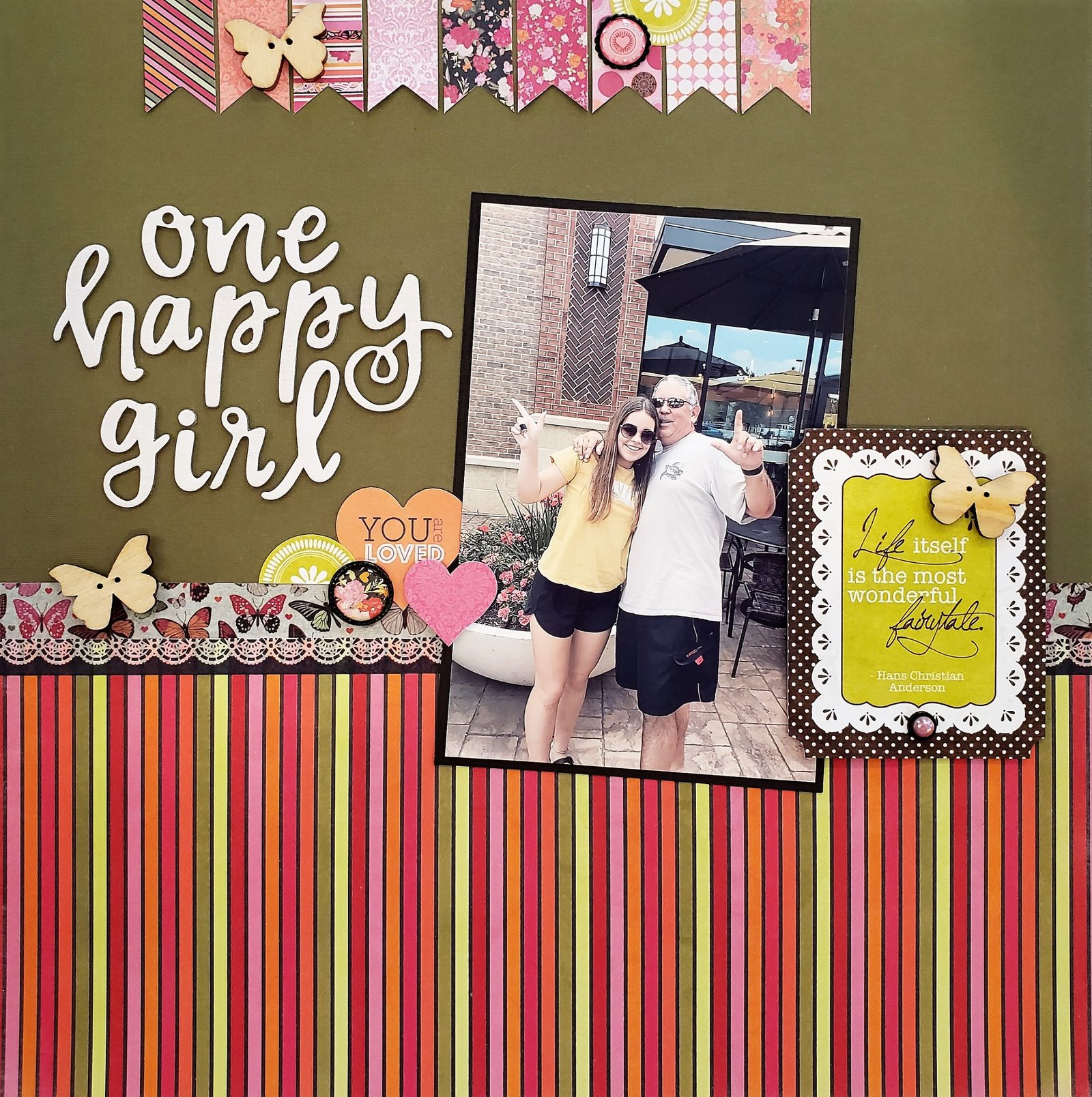 I attended the ScrapDat Crop in Mandeville, LA on March 12, 13, and 14th. It was super awesome and then sad all at the same time. It was awesome because my friends (Judy and Tina) and my Mom and my three sisters all attended the crop with me. However, it was sad because we ended up having some challenges because of some disturbing news that occurred during the crop. I'm really hoping that we'll all be able to get together again for the next crop in September where we can really visit and enjoy each other's company without the stress of the world. I hope that the world recovers from this pandemic soon. My heart is filled with sadness for all of the suffering and worry of so many people around the world … and my prayers are with those who have lost a loved one, and for those who are ill or who have a loved one that is ill, and for those that are stressed and worried for what is to come.
When the news of the Pandemic was just starting to get broadcast on the news, my sister Jeannie got a call about my niece, Haley, who was studying aboard and was stuck in Italy. The university wanted to send her home but she needed to get on a flight that day to get back to the United States. So the first day of the crop, my sister Jeannie spent hours trying to get Haley a flight back home. We decided to go back to the crop the following day and then received some news about grocery stores possibly closing for several week or having shortages and so we ended up spending time grocery shopping on the second day. On the third day, I think we were all a little exhausted and stressed and we ended up leaving early. So, I ended up only completed 3 layouts which are shown below. I did start on a double page layout on the third day of the crop but didn't finish.
So, this is the first layout that I completed on day one of the crop. The picture in this layout is one that was taken while my niece (Stephanie) and my great niece (Elaina) were from Memphis, TN. Also, in the picture is my niece Haley. They were just returning from a swim at the River's Edge community pool.
And, here are some closeups of this layout.
The next two layouts have pictures that were taken when my Mom and I went to Sugar Land, Texas for my niece Haley's High School Graduation in 2018. These pictures were taken the day of her graduation. I used the Bo Bunny Sweet Clementine paper, chipboard, ephemera and brad pack that I recently got from Tuesday Morning. The layout shown below was the first layout that I created on the second day of the crop and it has a picture of my niece Haley and her Dad and she was very happy to be graduating so I titled this layout "One Happy Girl".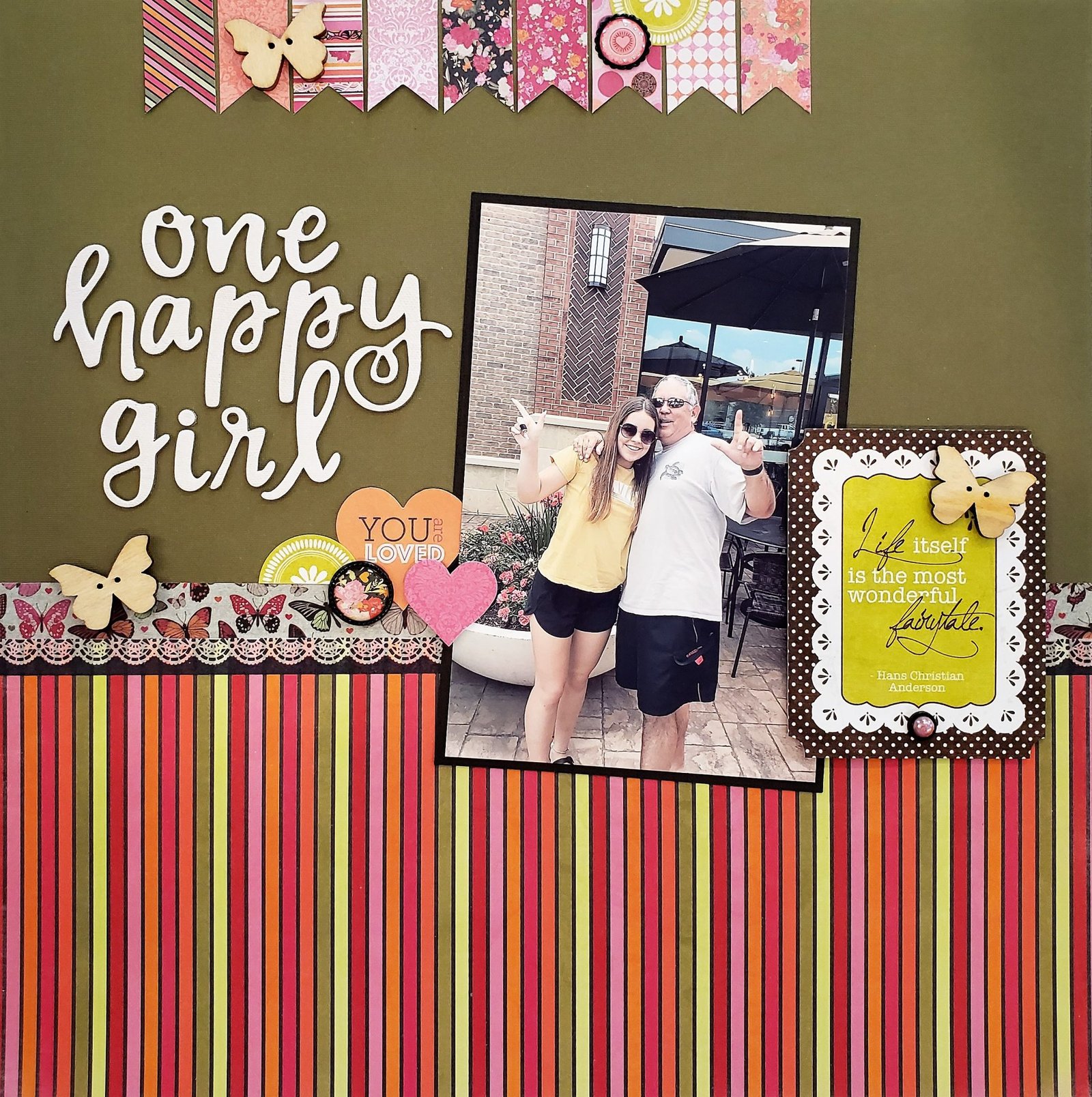 And, here are some closeups of my layout.
This next layout, I also completed on the second day of the crop. This layout has a picture of my niece Haley and her two grandma's (my Mom and Pat).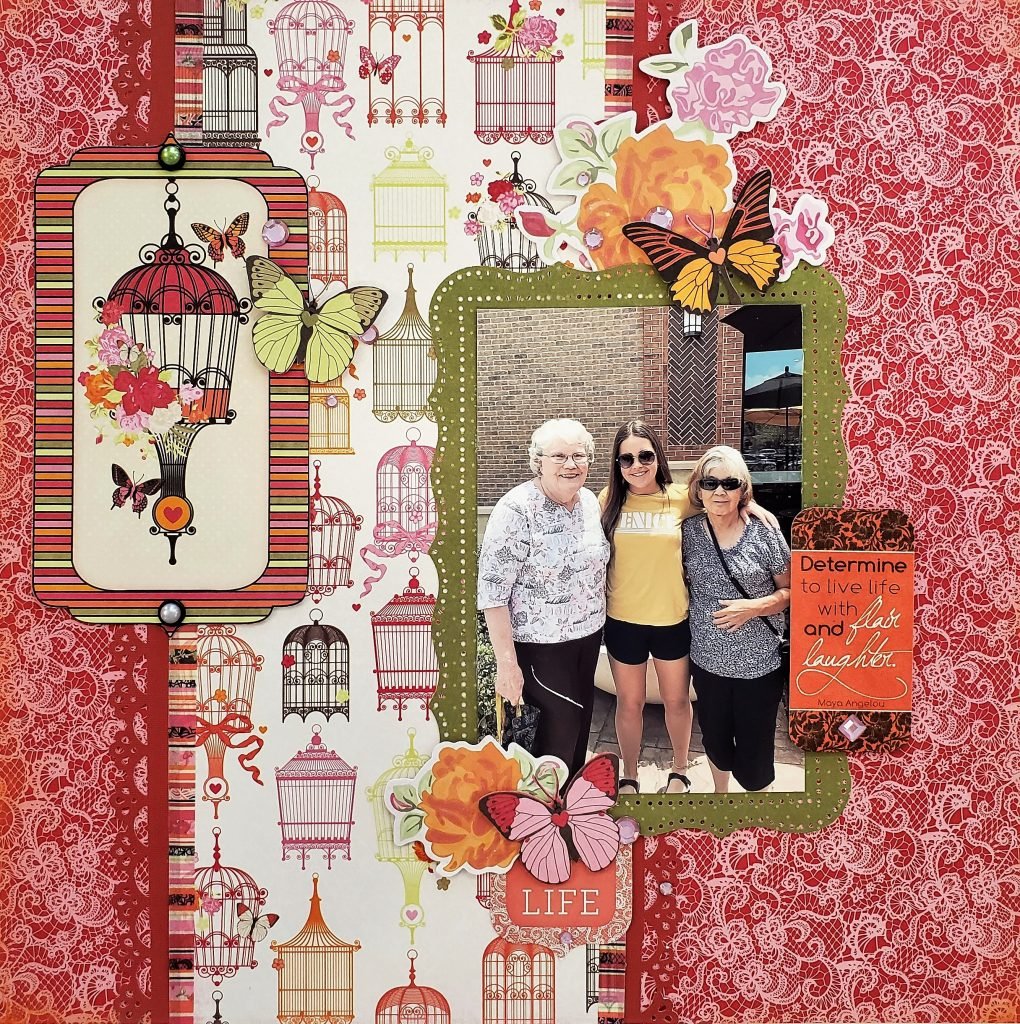 And, here are some closeups of this layout.
My Mom, my sister Jeannie and I had purchased a class from Laurie Varner (CTMH) which was for a double page layout. I was not feeling well and we ended up leaving early, so we took home the layout kits and my Mom and Jeannie, came over a few days ago and we had fun putting the CTMH layouts together.
If you have questions or just want to share ideas on scrapbooking or any of the information provided, please head over to the "Scrapbooking with Yes Please Papercrafts" Facebook Group . If you haven't joined the group yet, please request to join.