Scrap Our Stash | April 2020 | What's My Challenge | Me & My Silly Brother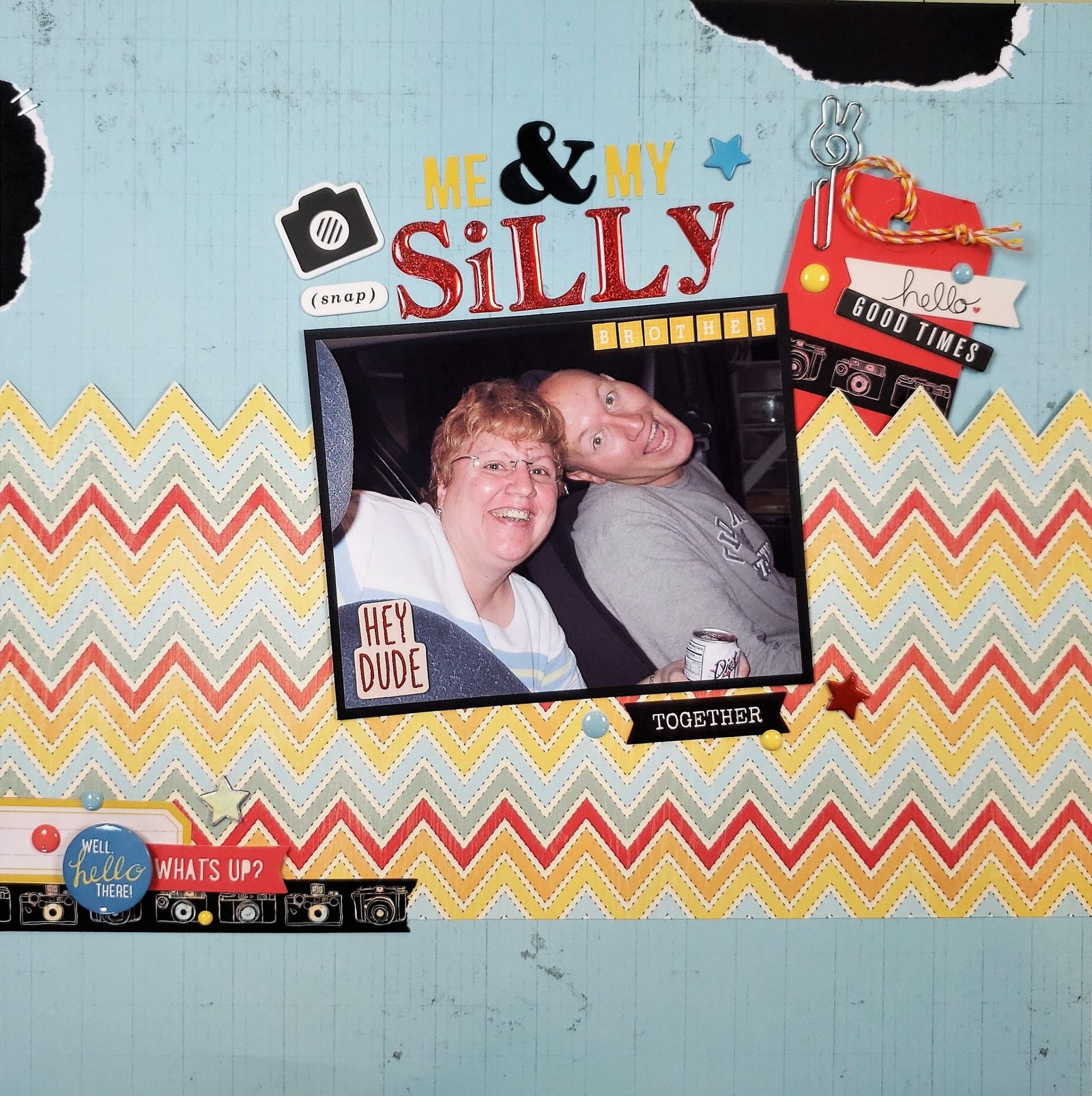 This layout was created for the Scrap Our Stash What's My Challenge for April 2020 "Feelings". For this month's challenge, choose one of the emoji's on the chart and create a layout inspired by that feeling. And, you must include the "WORD" associated with that emoji in your title. If you are interested in participating in this month's challenge head on over to the Scrap Our Stash Blog.
For this challenge, create a layout using the colors shown in the picture below and also add a stash item that starts with each letter of your first name. Upload a link to your layout to Scrap Our Stash Blog by April 29th to be entered into the challenge.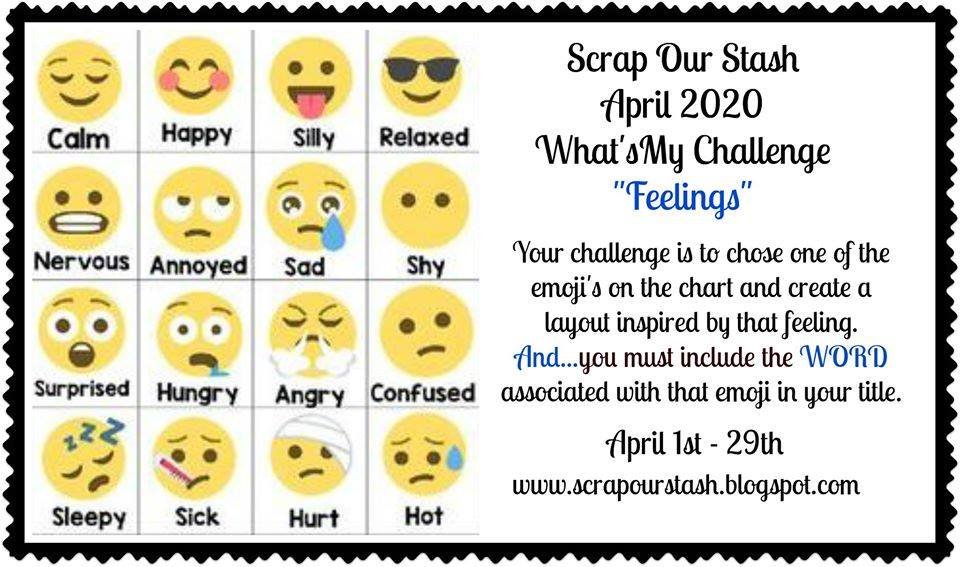 I looked through some photos and this one with me and my brother where he was making a silly face and I decided to use the Silly emoji. The chevron patterned paper is from My Mind's Eye "On the Sunny Side" collection and the background paper is from LilyBee Designs. I used a combination of Sticko red gel puffy stickers and yellow alpha stickers for the title "Me & My Silly Brother". I matted the photo with black cardstock to make it stand out from the background. I also tore the paper in several places and backed it with some more black cardstock and also added some black camera washi tape. I think the black really helps to draw your eye around the page. Some a red tag with yellow and orange twine, some word stickers, a flare button, a silver paper clip, a few stars and enamel dots finish off this layout.
Here are some closeups of my layout.
And, here's a full picture of my layout.
I hope I've inspired you to join in on this month's challenge. For more inspiration, go over to Scrap Our Stash Blog and check out the other Design Team Member layouts for this month's challenges.