Scrap Our Stash | March Sketch Challenge | Photo Fun
This layout was created for the Scrap Our Stash Sketch Challenge for March 2020. If you are interested in participating in this month's challenge head on over to the Scrap Our Stash Blog.
For this challenge, create a layout using the Sketch below. Also, you must use a plaid patterned paper and wood on your layout. Upload a link to your layout to Scrap Our Stash Blog by March 29th to be entered into the challenge.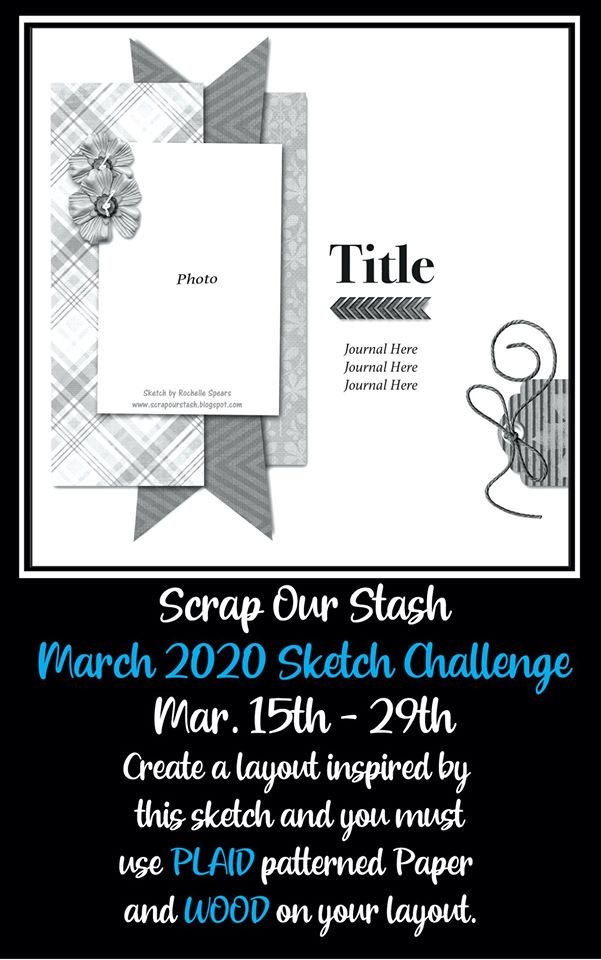 The patterned papers used in this layout came from Park Lane Happy Camper collection paper pad. For my background, I used a woodgrain patterned paper. The picture was matted with white cardstock. And, then I used the red and black plaid patterned paper, blue denim fabric paper and a floral to layer under the picture. I also created a tag from some white cardstock and topped it with the floral paper and a strip of the blue denim fabric and added a reinforced hole and some white twine.
For my title, I used some white fabric chipboard thickers to spell out "Photo Fun" and added some red puffy stickers to spell out "at the crop". I also used my Cricut to write out some journalling strips on some white cardstock. A few wood veneer potty girls, chipboard flowers, word stickers and a some enamel dots finished off this layout.
Here are some closeups of my layout.
And, here's a full picture of my layout.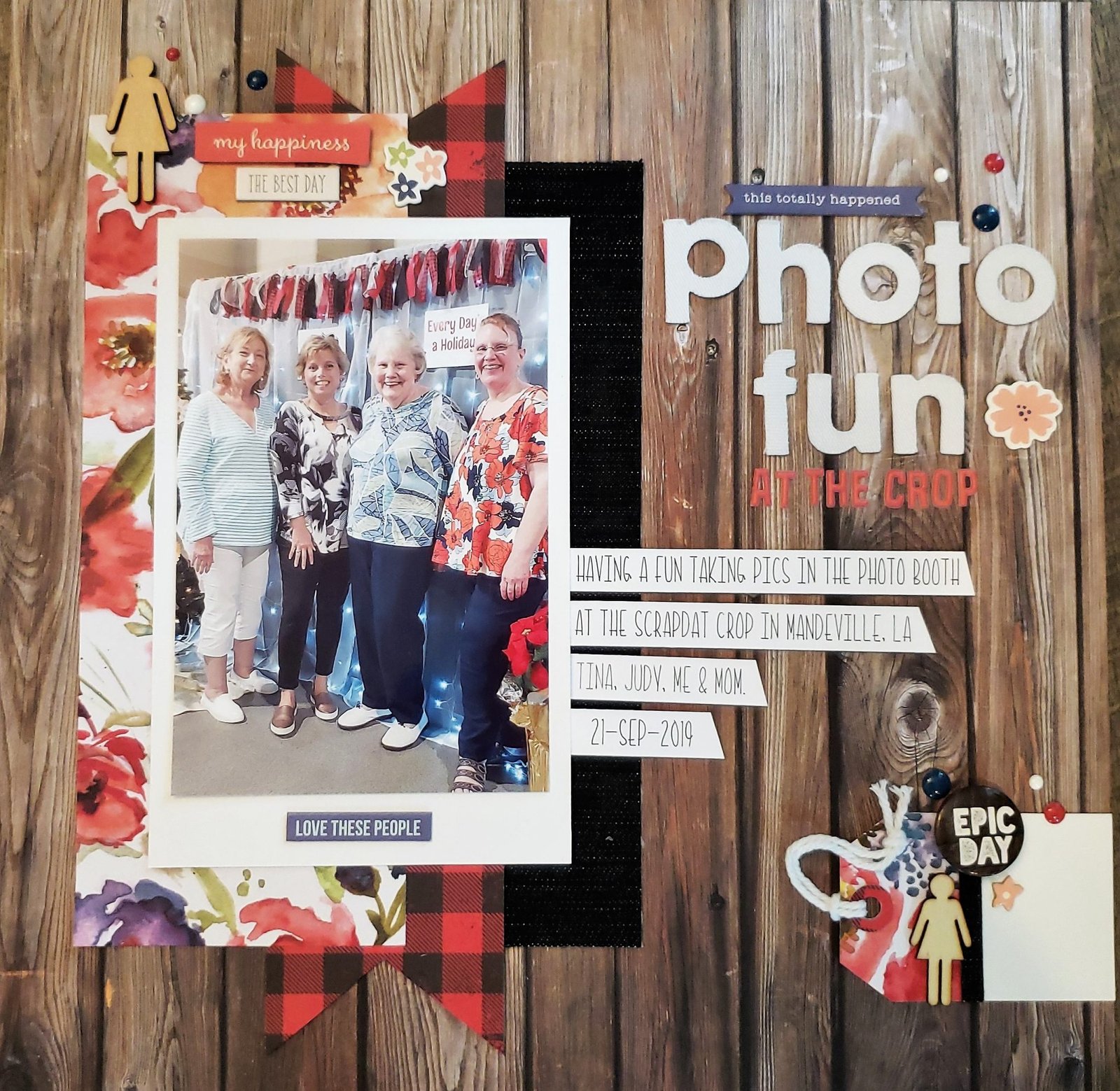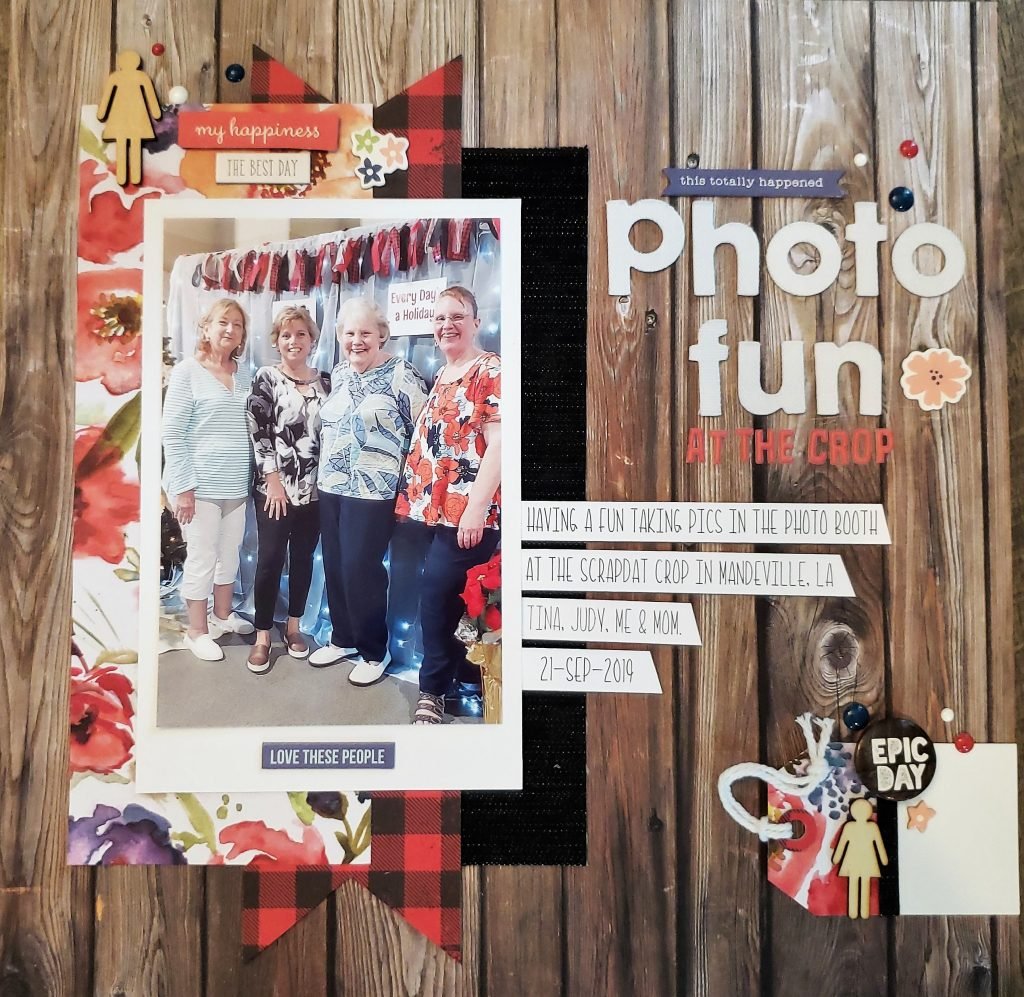 I hope I've inspired you to join in on this month's challenge. For more inspiration, go over to Scrap Our Stash Blog and check out the other Design Team Member layouts for this month's challenges.