Scrap Our Stash | November Sketch Challenge | Birthday Surprise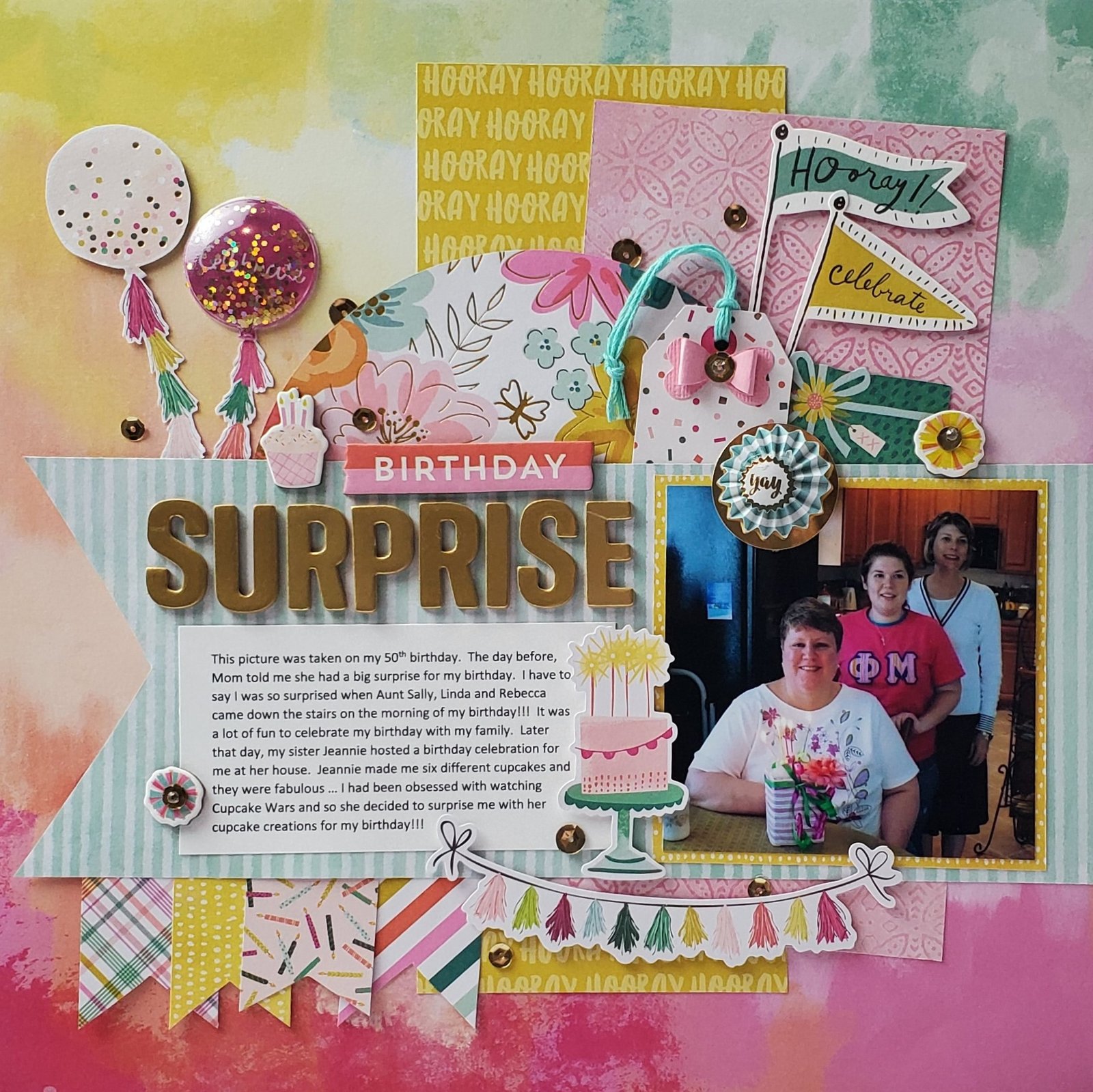 This layout was created for the Scrap Our Stash Sketch Challenge for November 2020. If you are interested in participating in this month's challenge head on over to the Scrap Our Stash Blog.
For this challenge, create a layout inspired by the sketch and you must include watercolor patterned paper and chipboard on your layout. Upload a link to your layout to Scrap Our Stash Blog by November 29th to be entered into the challenge.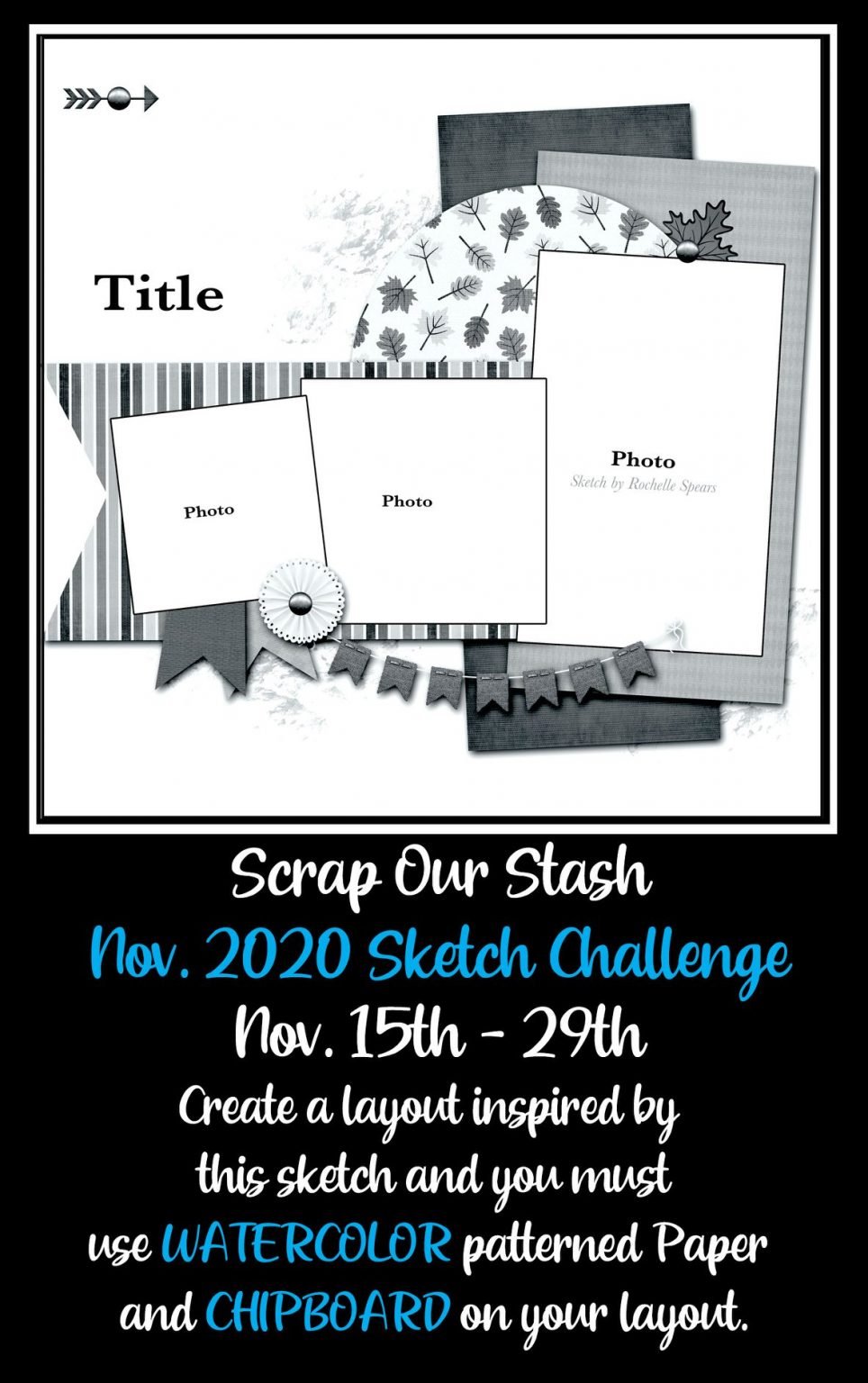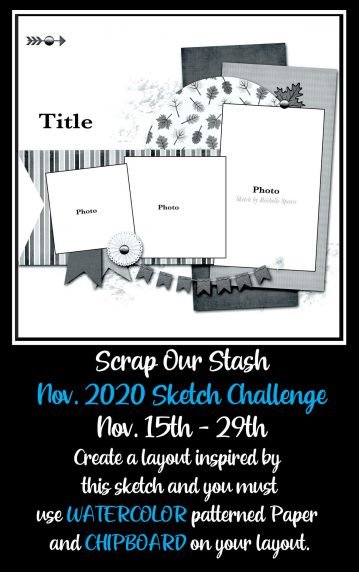 The sketch reminded me of a celebration or party and I decided to create a birthday scrapbook layout. The picture is from my 50th birthday in 2011 when my Aunt and cousins surprised me for my birthday.
I decided to use the Recollections "Sunset Breeze" 12×12 paper pad from Michael's for this layout because there is a variety of watercolor patterned papers included in this paper pad.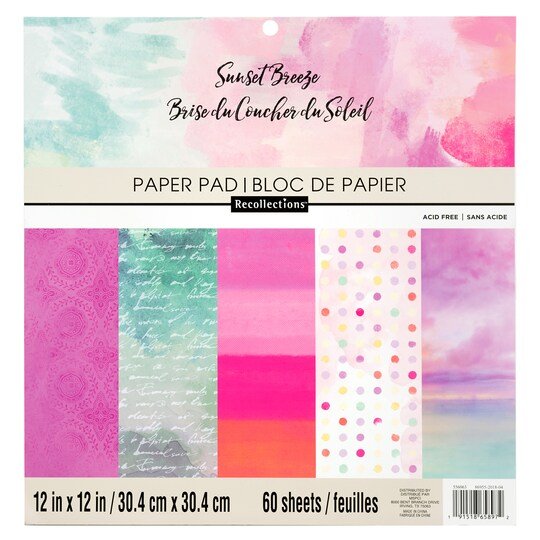 I also used some papers from the Jen Hadfield Hey! Hello! 6×8 Paper Pad.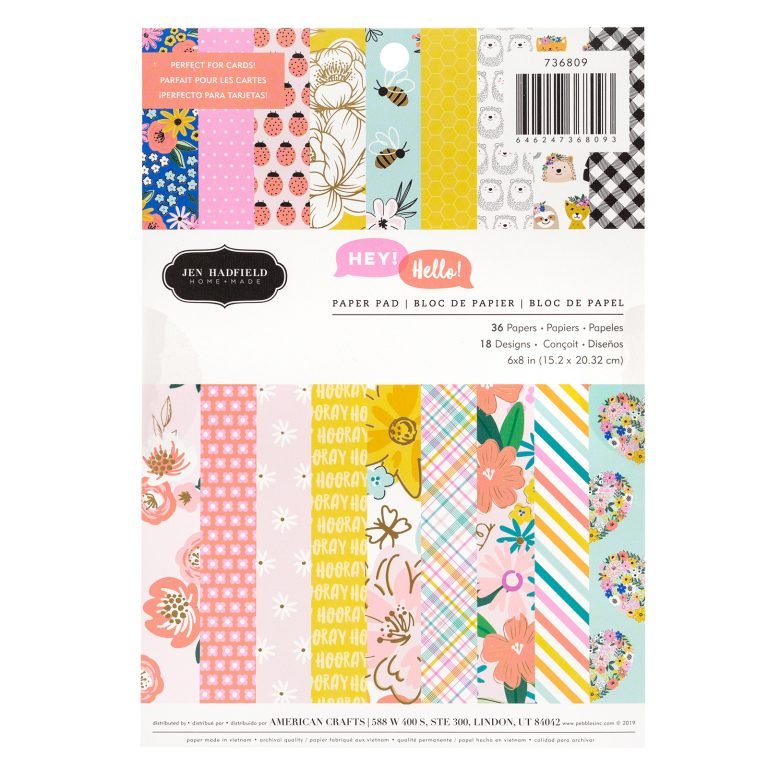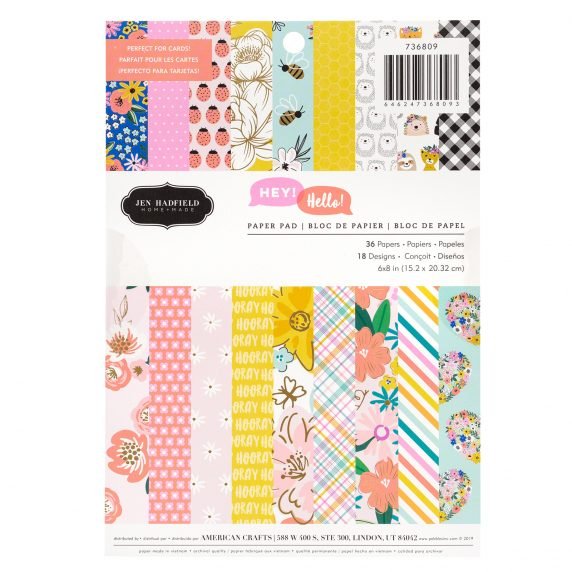 For my title, I used a piece of chipboard that said "Birthday" from the Crate Paper Happy Hooray collection and some gold foam thickers to spell out the word SURPRISE. I used a variety of die cuts and stickers from several collections … Crate Paper's "Happy Hooray", Jen Hadfield's "Hey, Hello!" and the Pink Paislee's "And Many More" collections.
Here are some closeups of my layout.
And, here's a full picture of my layout.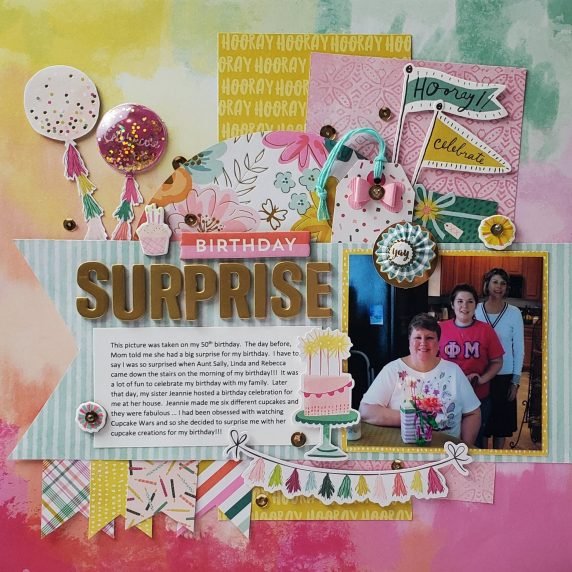 I hope I've inspired you to join in on this month's challenge. For more inspiration, go over to Scrap Our Stash Blog and check out the other Design Team Member layouts for this month's challenges.