Scrap Our Stash | December 2020 | What's My Challenge | Does this MASK make my eyes look pretty?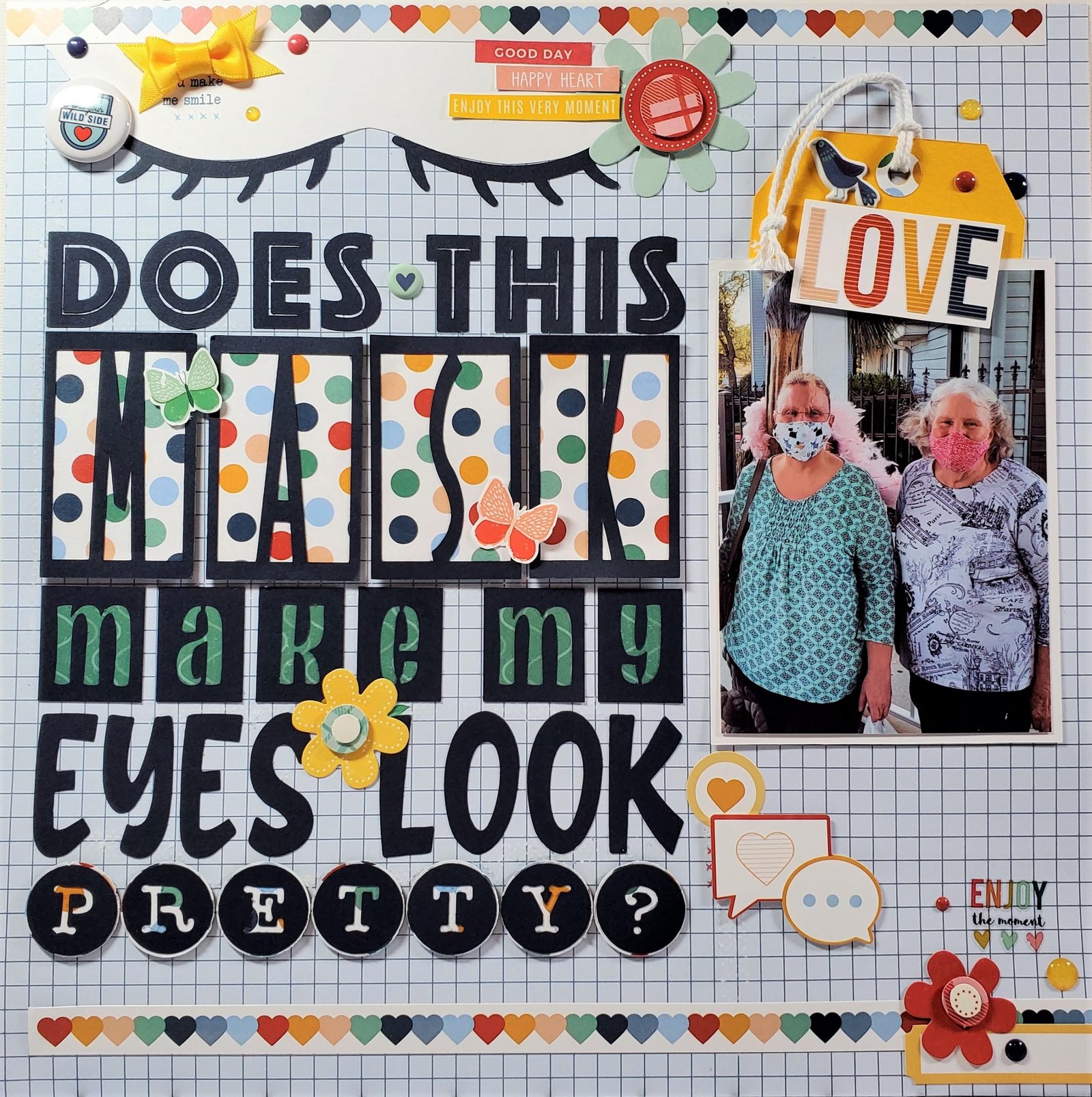 This layout was created for the Scrap Our Stash What's My Challenge for December 2020 … "Mask Up". Create a layout with photos of someone wearing a MASK and use one of the sayings in the picture below as your title. If you are interested in participating in this month's challenge head on over to the Scrap Our Stash Blog.
I used a photo with me and my Mom that was taken outside the Phil's Marina Cafe restaurant where we had lunch. For this challenge, I decided to use the Creative Memories "Love Each Other 2" theme pack.
I started my layout by cutting out the title "Does this MASK make my eyes look pretty?" using my Cricut a some Navy Creative Memories cardstock. I backed some of the letters in my title with the polka dot and teal patterned papers. I matted my picture with the yellow cardstock that came in the theme pack. Some butterflies, flowers, a yellow bow, a flair button and some enamel dots finish off this layout.
Here are some closeups of my layout.
And, here's a full picture of my layout.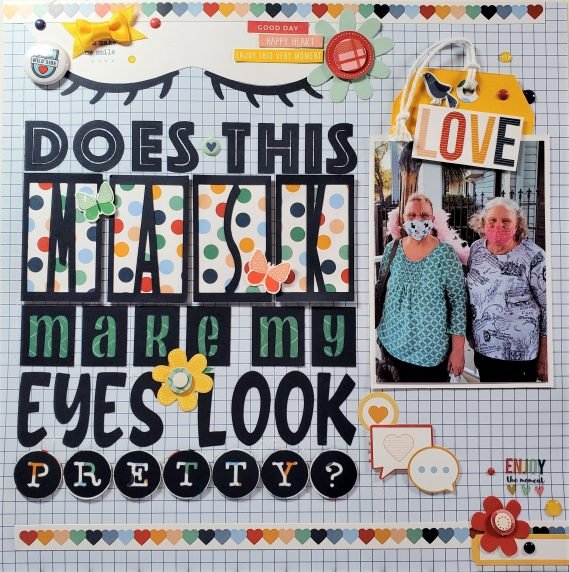 I hope I've inspired you to join in on this month's challenge. For more inspiration, go over to Scrap Our Stash Blog and check out the other Design Team Member layouts for this month's challenges.