Scrap Our Stash | November 2020 | What's My Challenge | So Very Thankful
This layout was created for the Scrap Our Stash What's My Challenge for November 2020 … "Thankful". Create a layout about someone or something you are thankful for AND use one of the phrases shown in the picture below on your layout AND use a doily. If you are interested in participating in this month's challenge head on over to the Scrap Our Stash Blog.
I used a photo with me and two of my friends (Tina and Enrae) that was taken at the Scrap Dat Crop in Mandeville, LA. For this challenge, I decided to use a My Mind's Eye collection.  
All of the papers used in this layout are from the My Mind's Eye Lovely Day collection. I started my layout using a paper with a gold foil frame and yellow florals. I matted my picture with a two patterned papers (a floral and a pink plaid with gold foil). I placed the doily under the picture to frame the picture. I didn't want to cover up to much of the pretty background. I created my title using two sets of thickers (one in a large gold font and the other a smaller white foam font). I also added a subtitle using some pink block stickers. Some floral embellishments, die cuts, a pink bow and some bling finish off this layout.
Here are some closeups of my layout.
And, here's a full picture of my layout.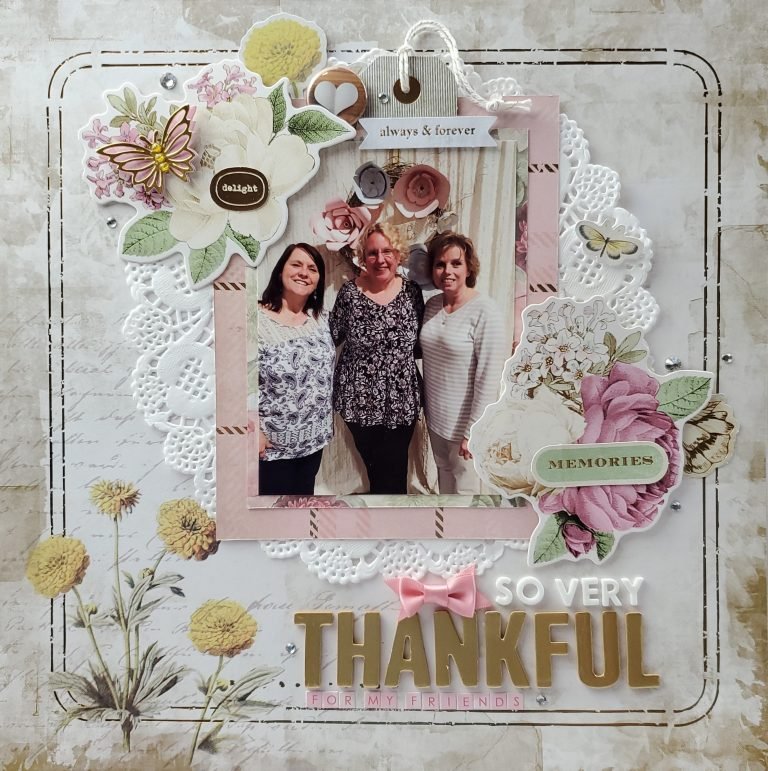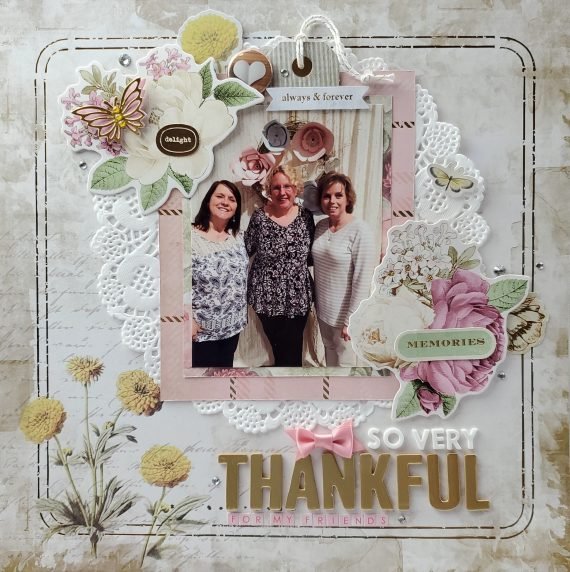 I hope I've inspired you to join in on this month's challenge. For more inspiration, go over to Scrap Our Stash Blog and check out the other Design Team Member layouts for this month's challenges.