Scrap Our Stash | March 2020 | What's My Challenge | At the Crop
This layout was created for the Scrap Our Stash What's My Challenge for March 2020. For the challenge this month, we will be need to be inspired by a color combo and get creative with our scrappy stash. If you are interested in participating in this month's challenge head on over to the Scrap Our Stash Blog.
For this challenge, create a layout using the colors shown in the picture below and also add a stash item that starts with each letter of your first name. Upload a link to your layout to Scrap Our Stash Blog by March 29th to be entered into the challenge.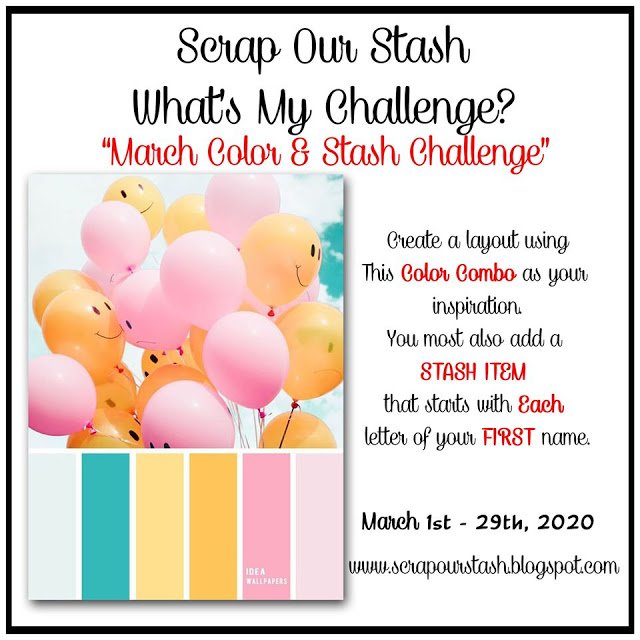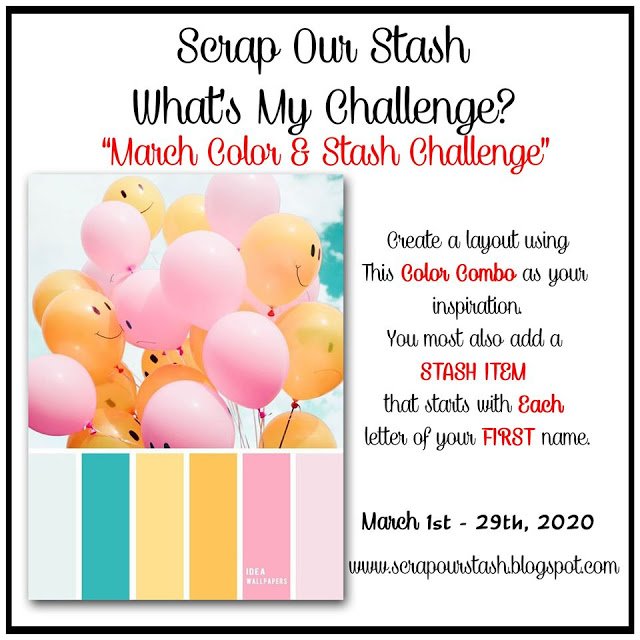 I decided to use the the following stash items for my name:
K = Keys
A = Alphas
R = Ribbon
E = Enamel Dots
N = Notebook Punch

The patterned paper is from the Simple Stories "I Am" collection. I wanted to use my Circut to create some custom embellishments and I created the large oval quote "Crafting is the Key to My Heart" and the keys and I was able to customize the colors to match the colors in the challenge color combo. I created the title "At the Crop" with a combination of tiny block alphas and large black foam thickers. Some chipboard and cardstock stickers from the "I Am" collection along with a few washi tapes and some enamel dots complete this layout.
Here are some closeups of my layout.
And, here's a full picture of my layout.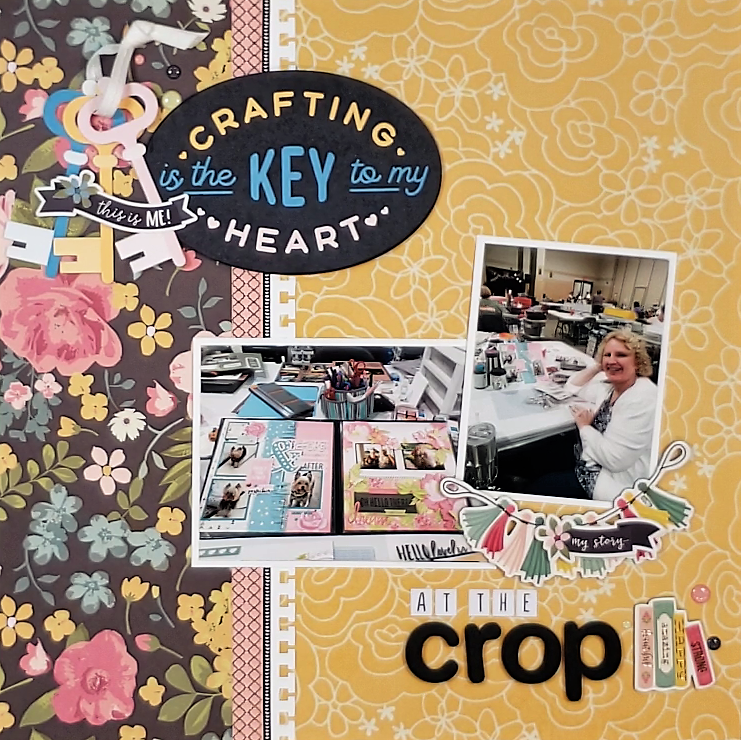 I hope I've inspired you to join in on this month's challenge. For more inspiration, go over to Scrap Our Stash Blog and check out the other Design Team Member layouts for this month's challenges.