Scrap Our Stash | February Sketch Challenge | Furry Little Helper
This layout was created for the Scrap Our Stash Sketch Challenge for February 2020. If you are interested in participating in this month's challenge head on over to the Scrap Our Stash Blog.
For this challenge, create a layout using the Sketch below. Also, you must use a polka-dot patterned paper and washi tape on your layout. Upload a link to your layout to Scrap Our Stash Blog by February 29th to be entered into the challenge.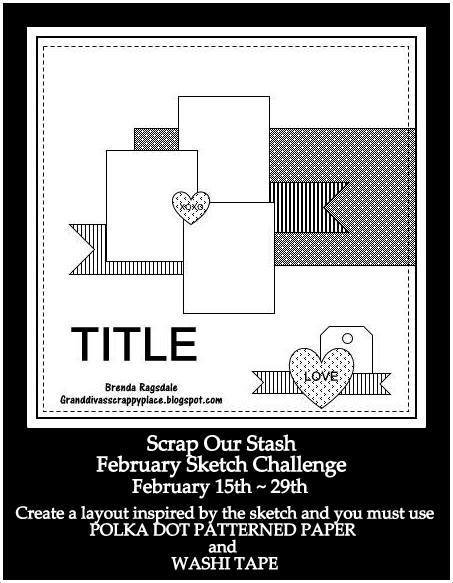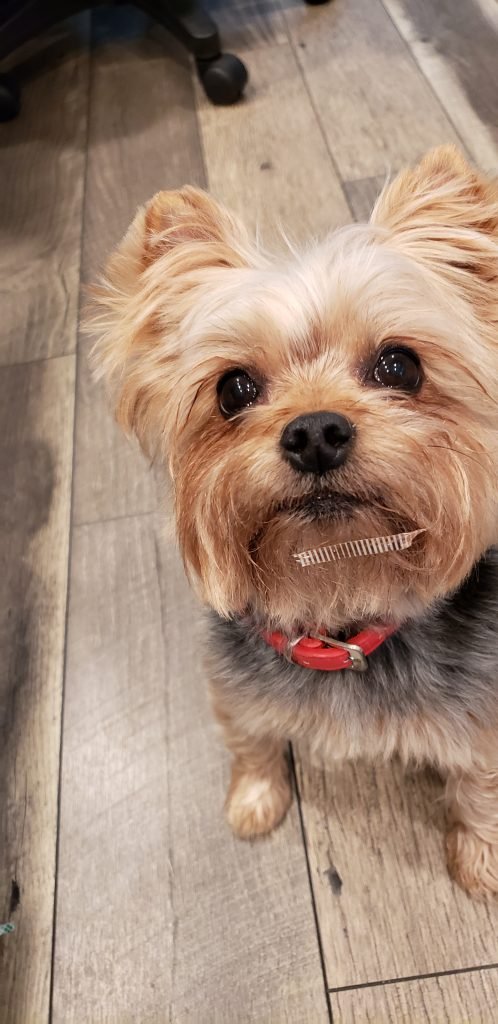 The pictures that I used in my layout, are pictures of my dog Bella that was taken one day in my craft room. My friend Tina and I were scrapping with Miss Bella's help. She somehow got into Tina's washi tape and we snapped these pics of her with the batman washi. She then posed next to the picture that Tina was scrapbooking. I remember how much we laughed at Bella because this was not the only time she got into the washi tape that day. She often helps me clean the floor and this was another picture that was taken after she helped us clean up.
The patterned papers used in this layout came from Simple Stories Summer Days and Dear Lizzy Day Dreamer and I also used a few patterned papers from the Carta Bella Beach Day 6×6 Paper Pad.
I used the red striped paper to mat the layout and the pictures. For my background, I used a yellow patterned paper from the Teresa Collins "He Said She Said" collection.
For my title, I used the Delight red foam thickers to spell out "Furry Little Helper". And, then above the title, I added "Miss Bella" in little gold alphas. I used a few washi tapes (one had a green background with gold hearts and bones and the other washi had "WOOF", "RUFF" and "BOW WOW" in gold with green balls. And, to finish off this layout, I added a dog sticker from the Echo Park Life is Ruff collection, some wood veneer hearts and a bone that I painted with gold Heidi Swapp Color Shine, a few red enamel hearts, a gold dog paper clip and some little word stickers.
And, here's a full picture of my layout.
I hope I've inspired you to join in on this month's challenge. For more inspiration, go over to Scrap Our Stash Blog and check out the other Design Team Member layouts for this month's challenges.