Scrap Our Stash | June Sketch Challenge | Celebrate the Good Times
This layout was created for the Scrap Our Stash Sketch Challenge for June 2020. If you are interested in participating in this month's challenge head on over to the Scrap Our Stash Blog.
For this challenge, create a layout using the Sketch below. Also, you must use Kraft paper and a metal embellishment on your layout. Upload a link to your layout to Scrap Our Stash Blog by June 29th to be entered into the challenge.
The patterned papers used in this layout are from the Echo Park "Let's Party" collection. For my background, I used a woodgrain paper. I matted my photos with some white cardstock to help them to stand out from all the patterned papers. I layered a black & white text pattern paper behind the photos. I also added strips of paper above and below the black & white text pattern paper in both a stripe pattern paper and a Kraft paper that had silver foil stars.
I also created the title for this layout using my Cricut. Celebrate was created by layering a darker pink cardstock and then an outline in a lighter pink. "The Good Times" is also layered with aqua in the background and a light pink background on top. I used my Cricut to create some balloons, flowers, and fringe out of some cardstock in yellow, aqua and pink. For the metal embellishment, I used a silver paper clip shaped like a heart. I also added some enamel dots to finish off this layout.
Here are some closeups of my layout.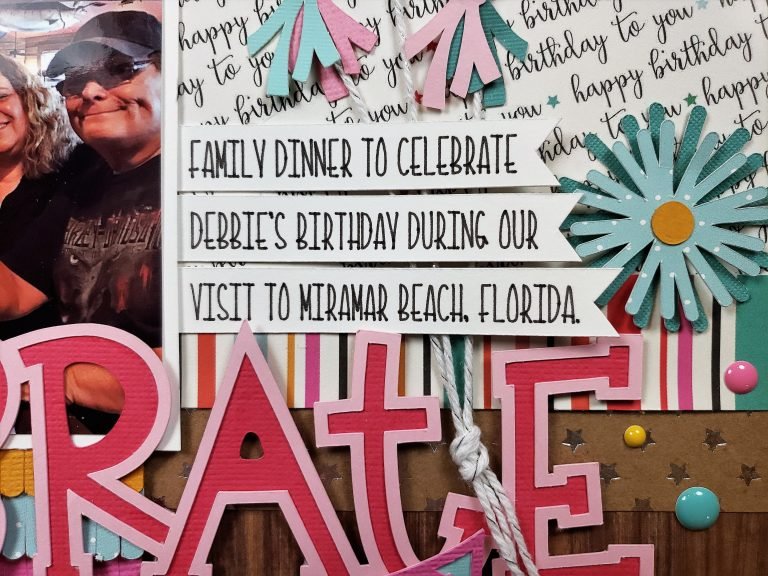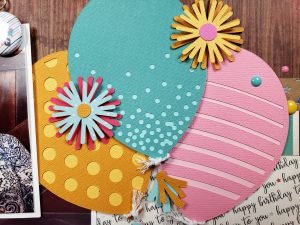 And, here's a full picture of my layout.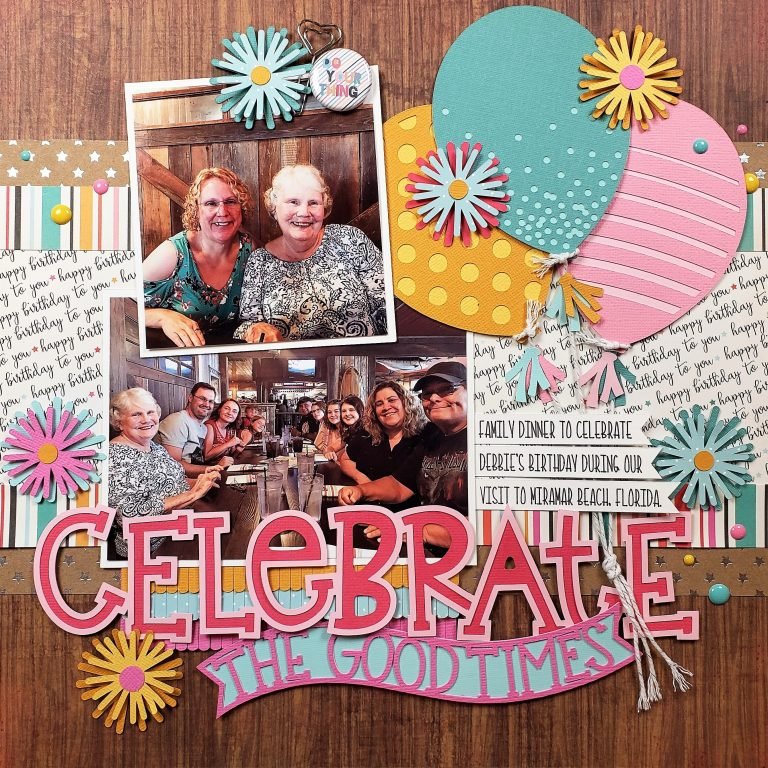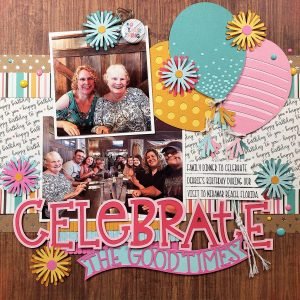 I hope I've inspired you to join in on this month's challenge. For more inspiration, go over to Scrap Our Stash Blog and check out the other Design Team Member layouts for this month's challenges.