Scrap Our Stash | July 2020 | What's My Challenge | Stay Sweet and be Happy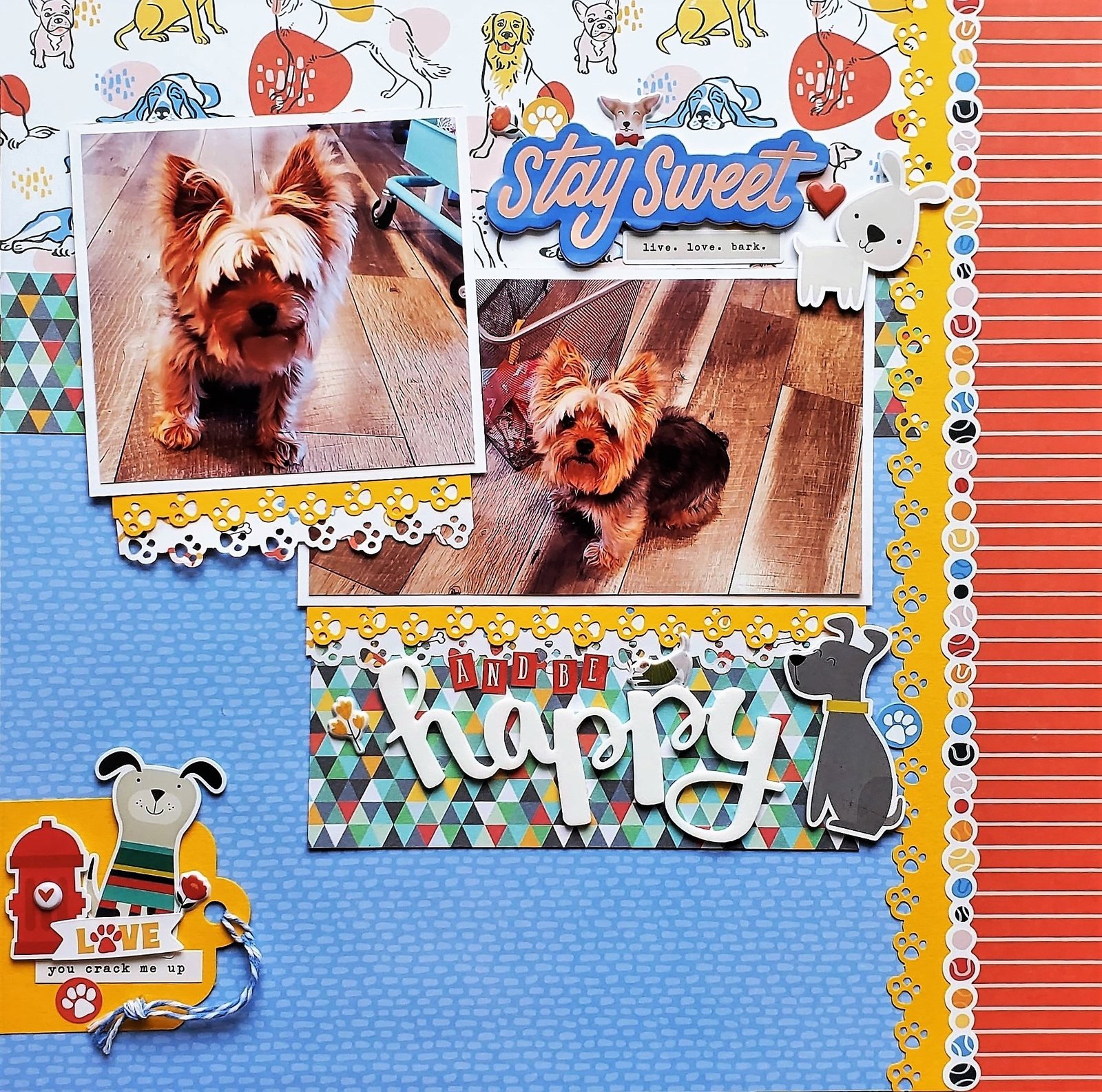 This layout was created for the Scrap Our Stash What's My Challenge for July 2020. For this month's challenge, use the art work and choose one word to use on your layout. You must also use a stash item that starts with each letter of the word you choose. If you are interested in participating in this month's challenge head on over to the Scrap Our Stash Blog.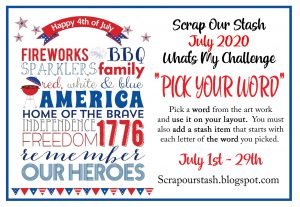 I used a couple of photos that I took of my dog Bella one day when we were hanging out in my craft room. She's so funny because she loves to go around the room and help me clean the floor by trying to pick up tiny pieces of paper. For the challenge, I decided to pick the word HAPPY and I used the following stash items for each letter in the word.
H = Hearts
A = Alpha
P = Punch
P = Puffy Stickers
Y = Yellow
The papers that I used for this layout are from the Creative Memories "Puppy Love" Theme Pack.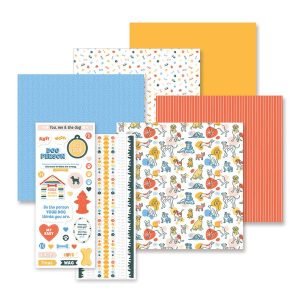 The background of my layout was created using two papers from the Puppy Love theme pack. And, I created a fun border on the right side of my layout using a red and white striped pattern paper and a border strip with puppy paws using the yellow cardstock and one of the border stickers from the "Puppy Love" Theme pack. I combined a foam sticker that says "Stay Sweet" from the Amy Tangerine "Roll with It" Thickers from the Stay Sweet Collection and the word Happy from the Shimelle Little by Little foam Thickers along with some red and white alpha block letters to spell out my title "Stay Sweet and be Happy".
The pictures were matted with white cardstock to help them stand out from the background. I layered some border strips that I created with the puppy paws border punch under each picture. To separate the two background papers, I used a paper multi-color patterned paper with a little triangles from the Crate Paper "Cool Kid" 6×6 paper pad. I also used the 6×6 paper as a base for the part of my title that was under the photos. For my embellishments, I used stickers from the Creative Memories Puppy Love and also from the Simple Stories "Life is Ruff" collection as well as some puffy stickers. A tag with some blue & white twine, a few puffy hearts and puffy stickers finish off this layout.
Here are some closeups of my layout.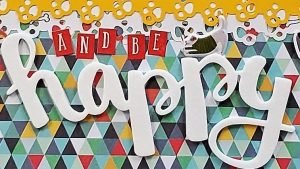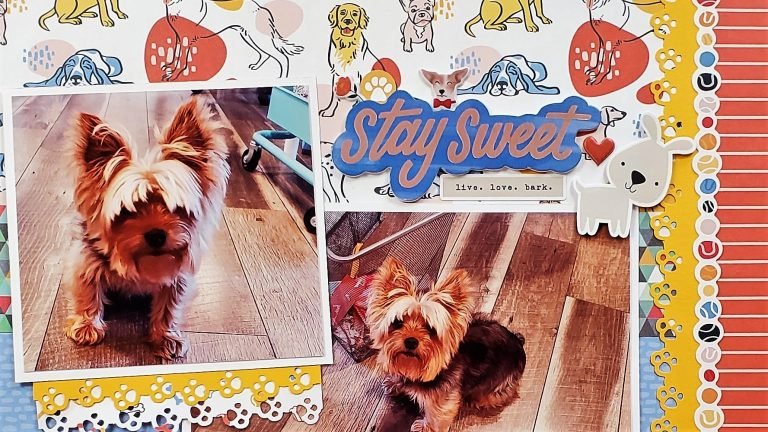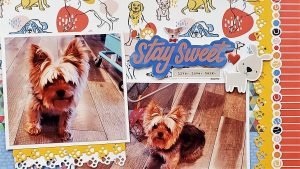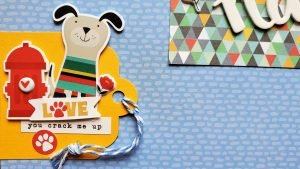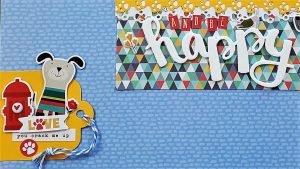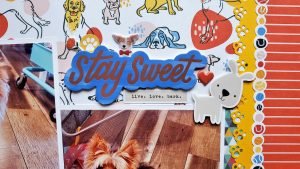 And, here's a full picture of my layout.
I hope I've inspired you to join in on this month's challenge. For more inspiration, go over to Scrap Our Stash Blog and check out the other Design Team Member layouts for this month's challenges.