Scrap Our Stash | January "Bingo" Challenge | Merry Christmas Fun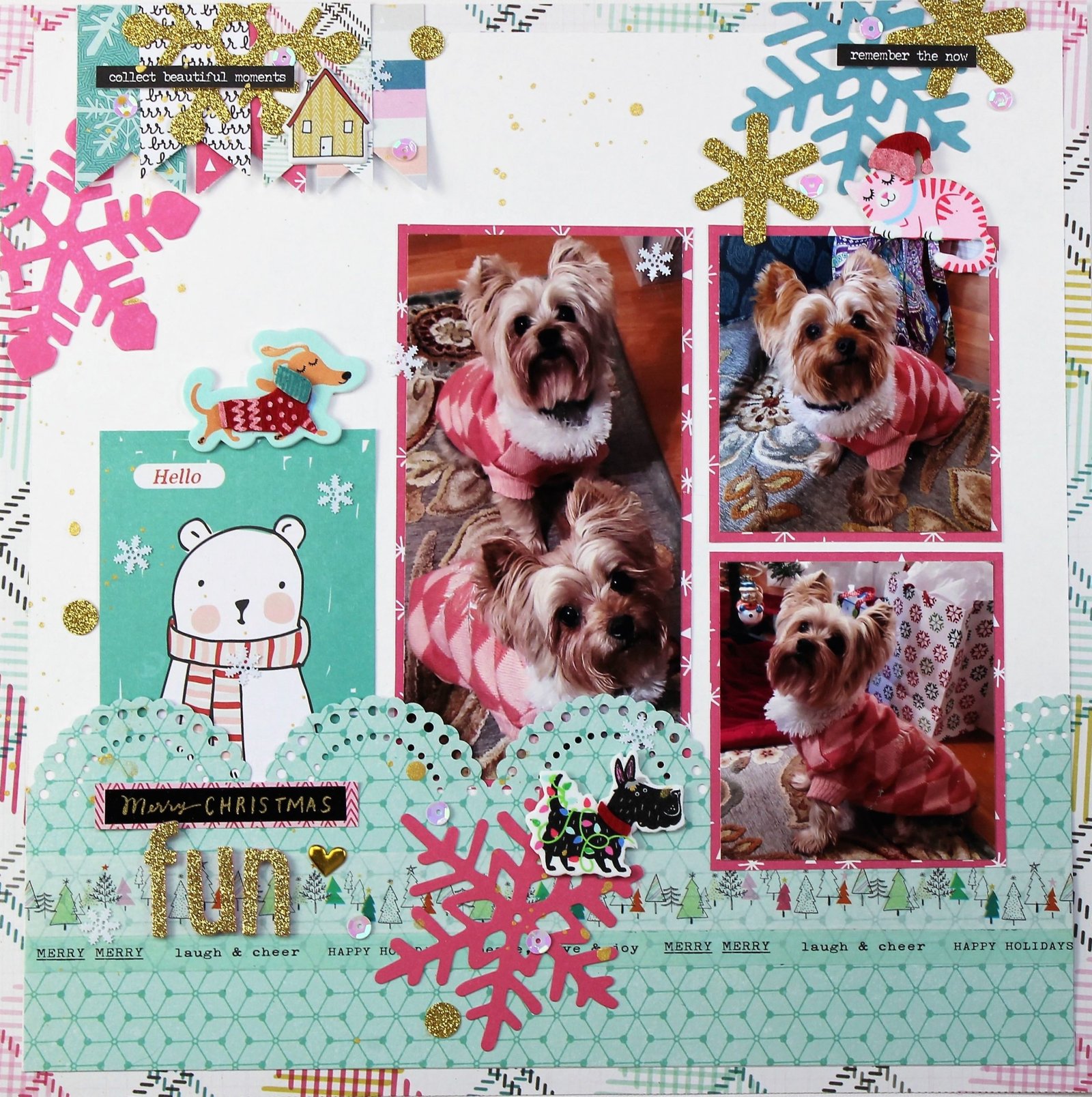 This layout was created for the Scrap Our Stash Whats My Challenge for January 2020. For the challenge this month we will be playing "BINGO". If you are interested in participating in this month's challenge head on over to the Scrap Our Stash Blog.
For this challenge, create layout using the Bingo card below. Pick a row, column or diagonal and use the selected stash items on your layout. Upload a link to your layout to Scrap Our Stash Blog by January 29th to be entered into the challenge.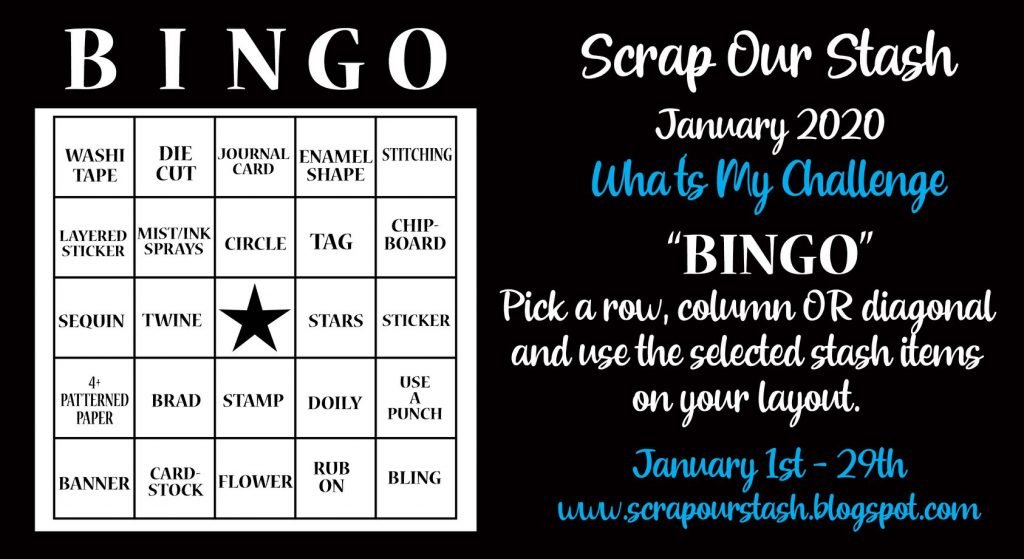 I decided to use the first column (Column B) because I wanted to use my washi from the Snow & Cocoa collection. The pictures that I used in my layout, are pictures of my two Yorkies (Bella & LilyBelle) that were taken on Christmas Eve. They are wearing their Pink Argyle sweaters with faux fur colors and they looked so adorable, I couldn't help but snap some pics of them. I thought that the pink in these pictures would be perfect for the Snow & Cocoa collection. I had received the 12×12 paper pad, 6×6 paper pad, washi tape, and the ephemera pack from my friend Tina at Christmas. I had picked up the frames, snowflakes, a different washi tape set and the puffy stickers from Tuesday Mornings, so I had quite a lot to play with for this layout.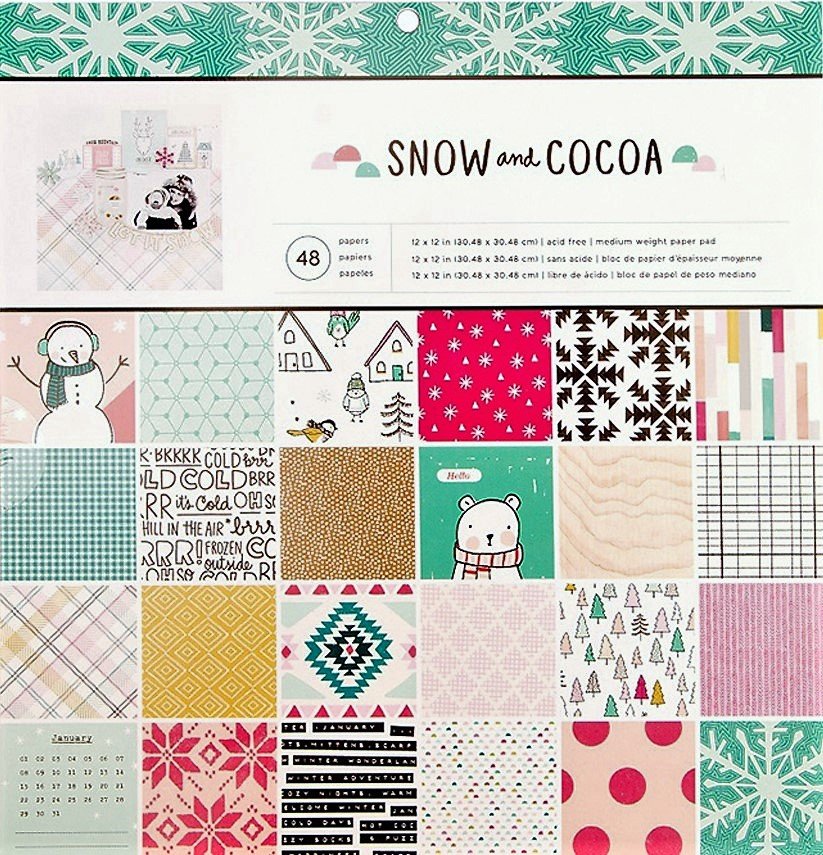 For this layout, I used a plaid patterned paper from the 12×12 paper pad to mat the layout and a pink patterned paper to mat my pictures. I used a white cardstock from my stash as my background.
I used some of the papers from the 6×6 paper pad to create the banners at the top left corner of the layout. I also used a mint green patterned paper to create a scalloped border across the bottom of the layout.
I also used a couple of washi tapes across the scalloped border, added some snowflakes in gold, pink and green and some white sequins.
For my title, I used the gold glitter foam thickers to spell out "FUN". And, then I used some of the black washi tape with gold writing to create the strip with the "Merry Christmas". And, to embellish this layout, I added some white snowflake sequins and some white iridescent sequins. To fill out my clusters and add some additional black to the layout, I added some word stickers from my Tim Holtz word sticker book. Here are some close ups.
To meet the challenge, I used washi tape, layered stickers, 4 different patterned papers, sequins, and banners.
Here are some closeups of my layout.
And, here's a full picture of my layout.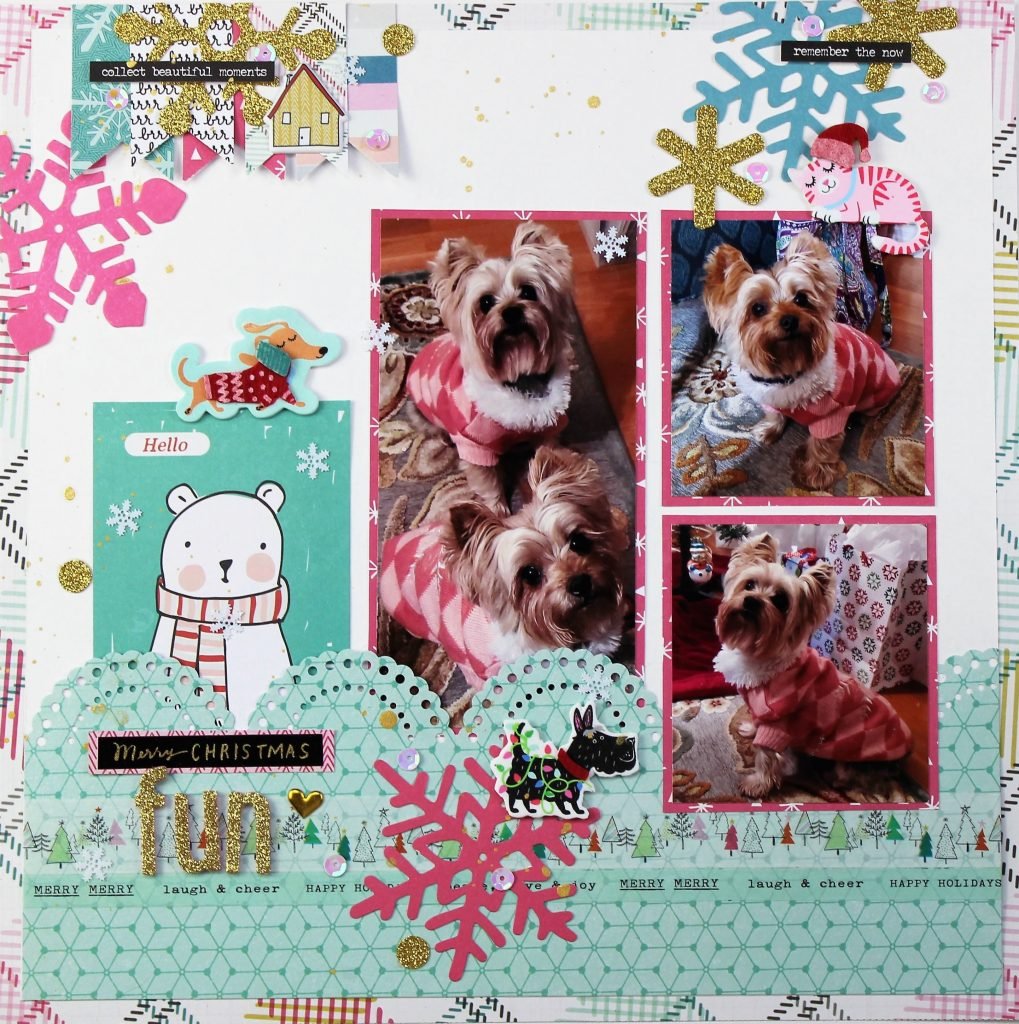 I hope I've inspired you to join in on this month's challenge. For more inspiration, go over to Scrap Our Stash Blog and check out the other Design Team Member layouts for this month's challenges.