Scrap Our Stash | February 2020 | What's My Challenge | Like Fine Wine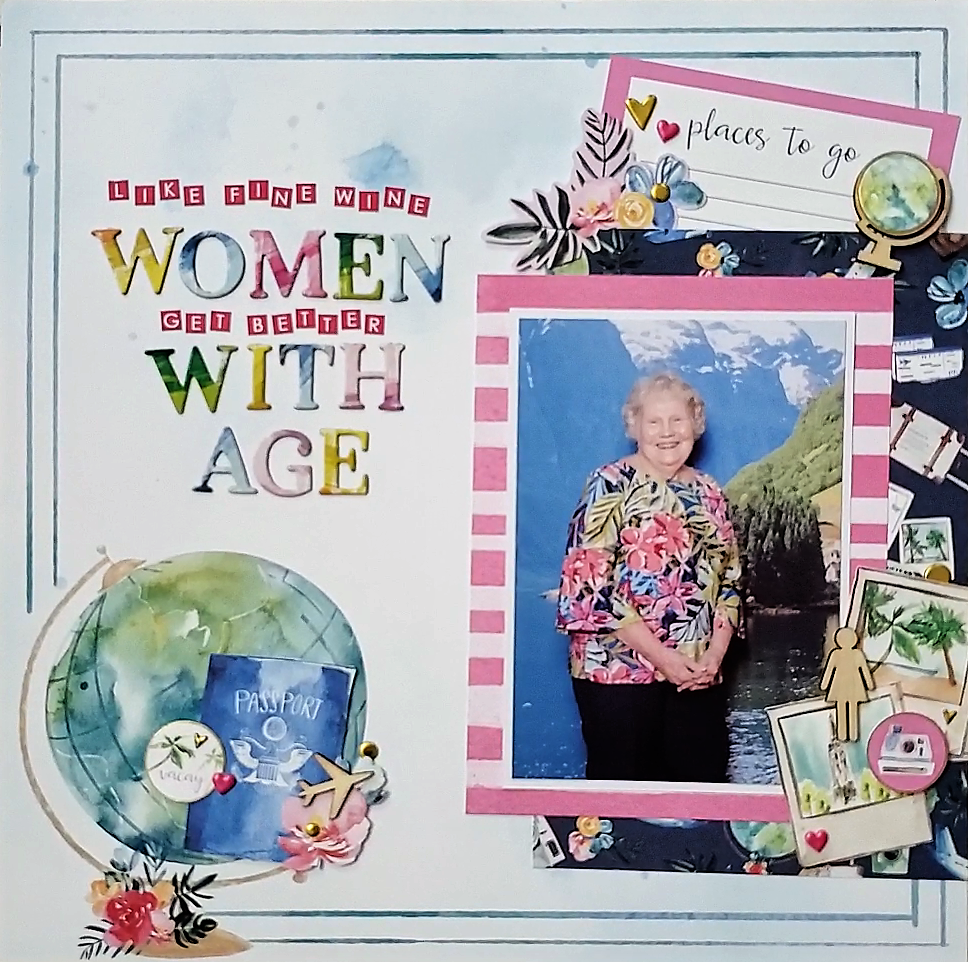 This layout was created for the Scrap Our Stash What's My Challenge for February 2020. For the challenge this month we will be using the quote "Like Fine Wine, Women get better with Age". If you are interested in participating in this month's challenge head on over to the Scrap Our Stash Blog.
For this challenge, create a layout about you or another woman you know age 50 or over, who believes it is never too late to live a dream, be who she wants to be, or create and do whatever she wants to do. AND, you must use the following slogan somewhere on your layout: "Like fine wine, women get better with age". using the Bingo card below. Upload a link to your layout to Scrap Our Stash Blog by February 29th to be entered into the challenge.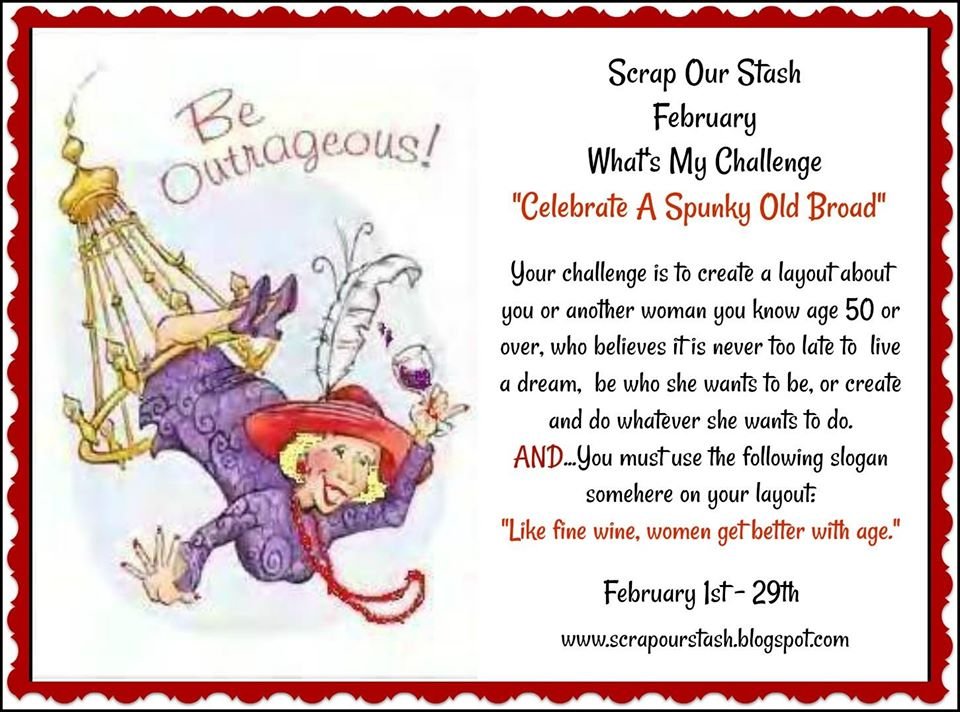 I decided to use the quote as my title for this layout and make it a large element on the left side of the page. I used paper from the Craft Smart Travel Paper Pad for my background and all the patterned paper used as layers behind the picture. I also created embellishments by using a circle punch and also fussy cutting images from one of the patterned papers in the paper pad. My title was created using the Paige Evans Hoirzon thickers and a pink block alpha sticker. Some wood veneer, pink puffy hearts and gold enamel dots finish off this layout
Here are some closeups of my layout.
And, here's a full picture of my layout.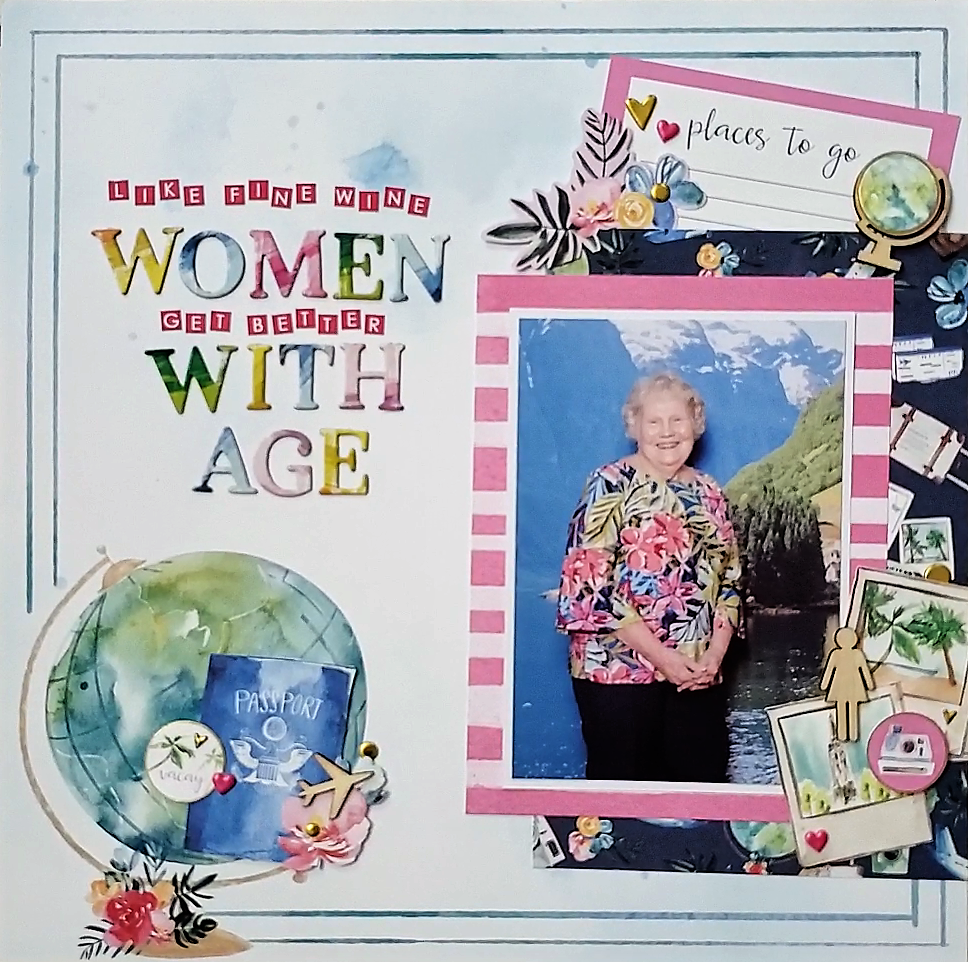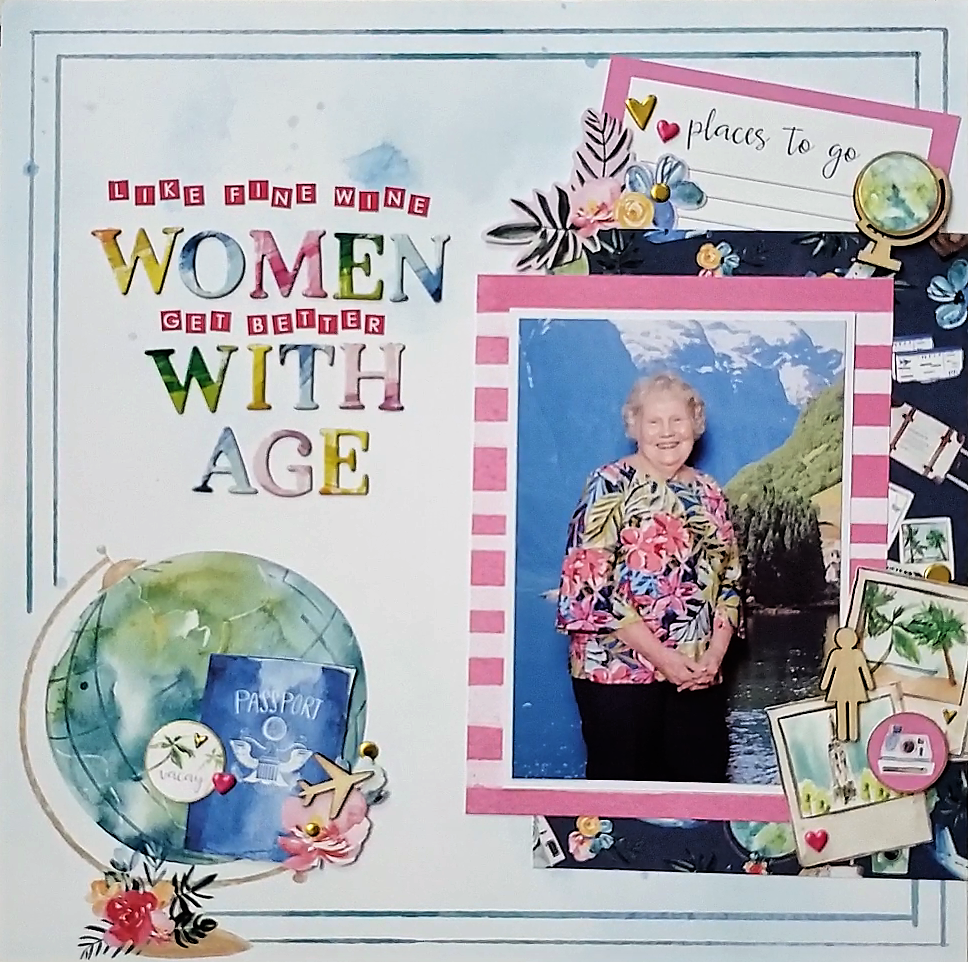 I hope I've inspired you to join in on this month's challenge. For more inspiration, go over to Scrap Our Stash Blog and check out the other Design Team Member layouts for this month's challenges.