Scrap Our Stash | December Sketch Challenge | Oh What Fun!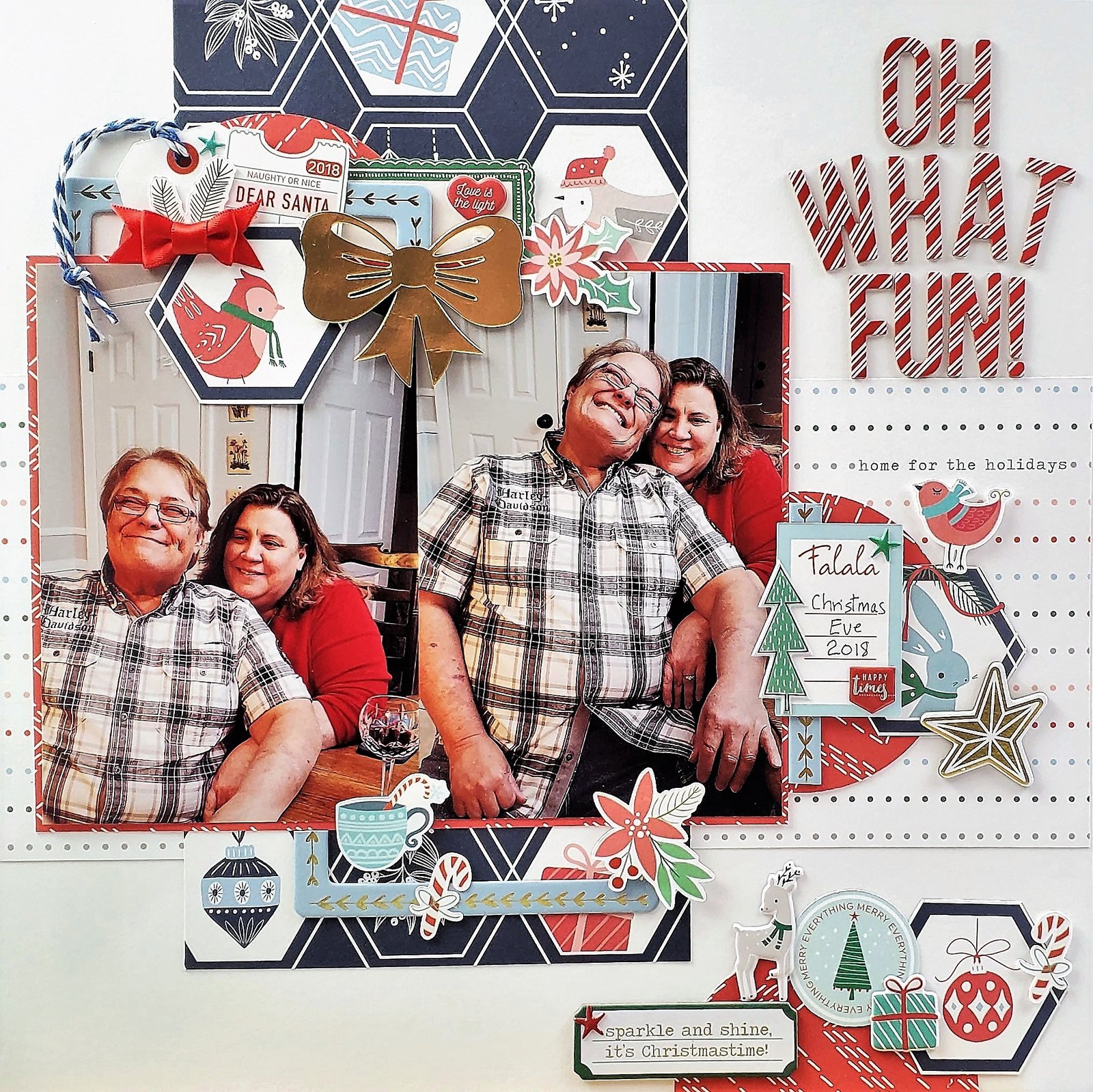 This layout was created for the Scrap Our Stash Sketch Challenge for December 2020. If you are interested in participating in this month's challenge head on over to the Scrap Our Stash Blog.
For this challenge, create a layout inspired by the sketch and you must include holiday patterned paper and a glittery or sparkling embellishment on your layout. Upload a link to your layout to Scrap Our Stash Blog by December 29th to be entered into the challenge.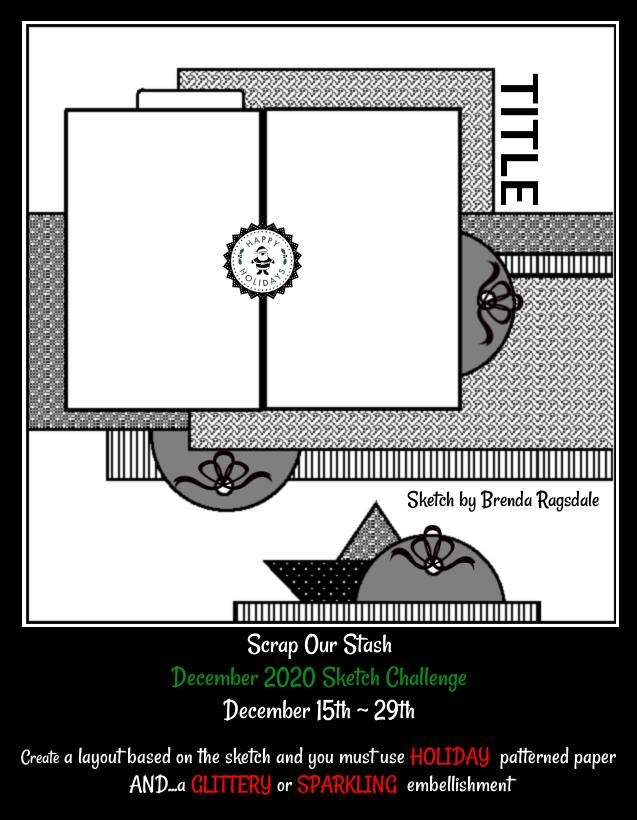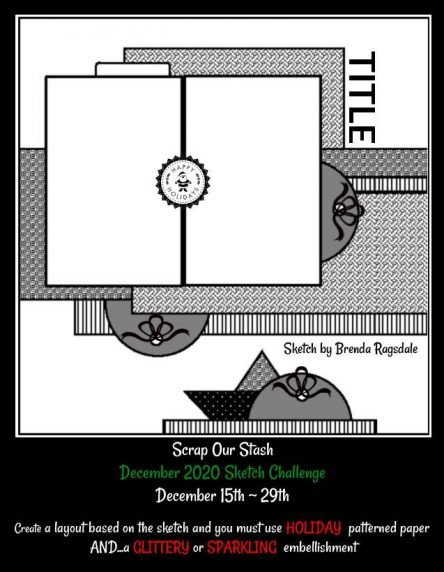 I decided to create a Christmas scrapbook layout for this challenge. The pictures are from Christmas 2018 when my sister Debbie and her husband Mike were visiting us from Memphis, TN.
I decided to use some papers and embellishments from several Pink Fresh Studio "Black Friday" Grab Bags (2019 and 2020). I used several 12×12 holiday pattern papers from the Pink Fresh Studios Holiday Vibes collection. For the background, I used a white cardstock from Creative Memories. For my sparkling embellishments, I used some gold mirror cardstock and die cut a large gold bow.
To embellish my layout, I used some ephemera, chipboard, and puffy stickers also from Pink Fresh.
For my title, I used the Elf Thickers (red & white striped chipboard alphas) to spell out the "OH WHAT FUN!". To finish off my layout, I added some twine, puffy stars and a sparkling gold bow.
Here are some closeups of my layout.
And, here's a full picture of my layout.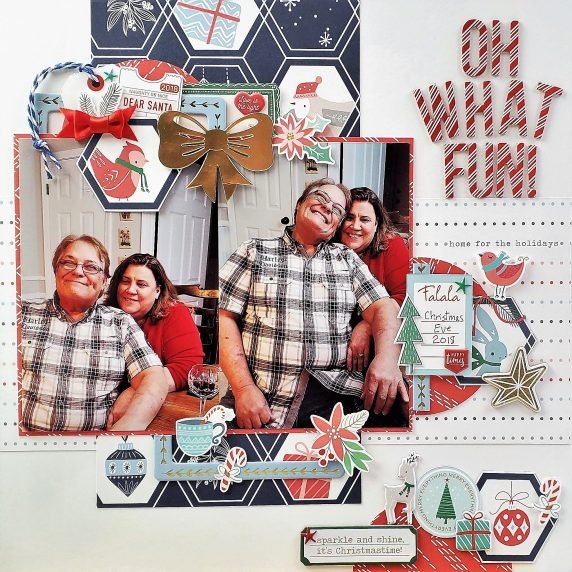 I hope I've inspired you to join in on this month's challenge. For more inspiration, go over to Scrap Our Stash Blog and check out the other Design Team Member layouts for this month's challenges.