CalvinBall 2021| Layout #1 | Starry Night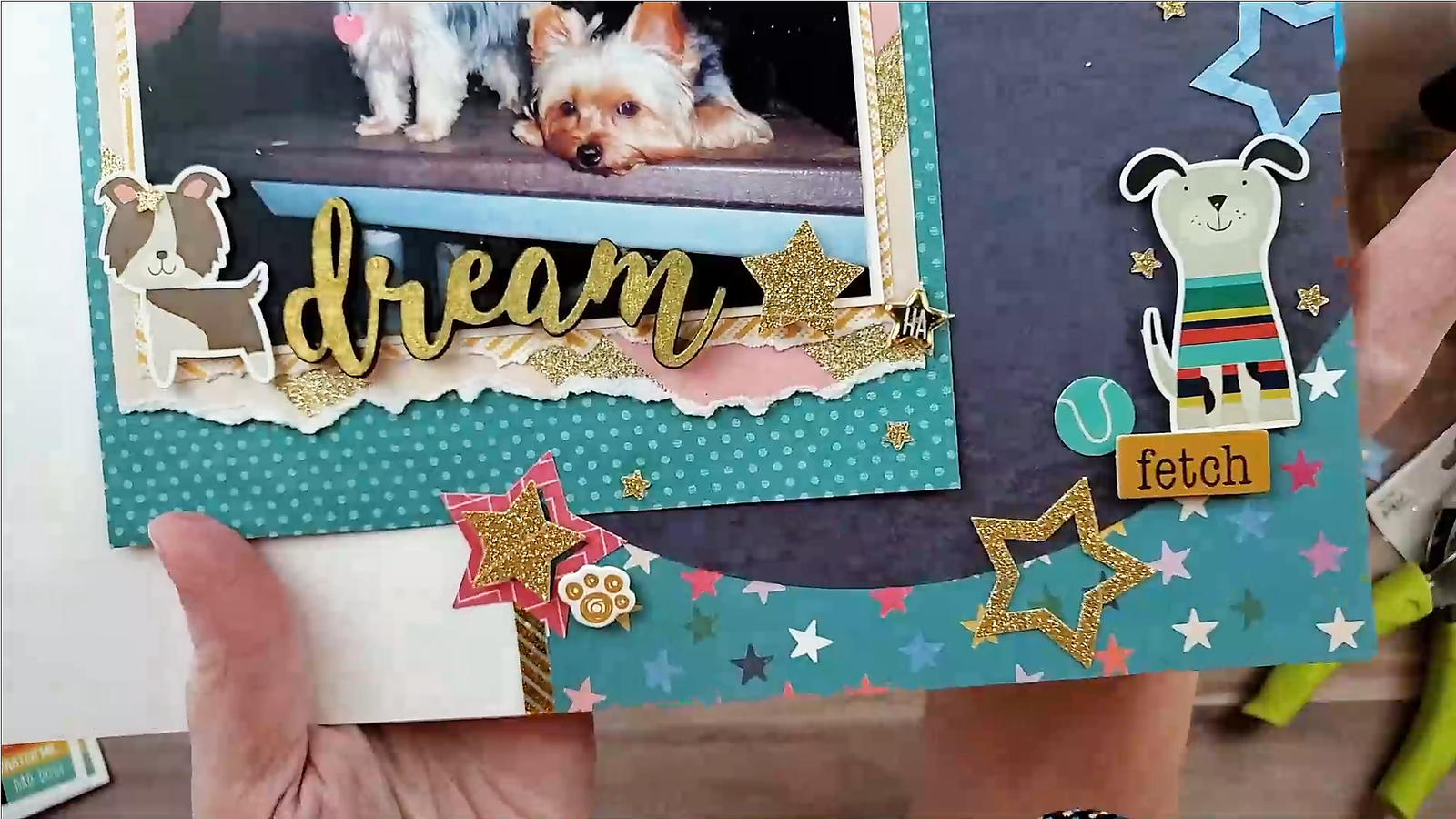 This layout was created for the CalvinBall 2021 Challenge on Day 1. It's free to join and you can join anytime in the month of March. If you are interested in participating in this challenge head on over to the Scrap Happy for more information. https://scraphappy.org/calvinball/ #calvinBall2021 #scrapHappy
For this challenge, the rules included the following 1) use a Star, 2) use the color Green, 3) use Ball and 4) finish an Unfinished project. You can also earn points by sharing your project on social media, creating videos and blog posts, etc. This Layout earned a total of 9 points. I used a green star (2 points), a ball (1 point), created a video (1 point), created this blog post (1 point), and shared on Social Media (3 points).
I decided to create a layout using stars and I started with a star patterned paper from Paige Evans Whimsical collection. I also used two star punches … the double star punch from Creative Memories, the EK Tools mini Star punch and the Fun Stampers Journey Tiny Star punch. The picture was taken at a dog park in Sugar Land, Texas and shows my two dogs, Bella & LilyBelle, hanging out on top of the doggie table.
I used a the ELF thickers to create my title, a gold tag, a Dreams wood veneer that I painted with gold Heidi Swap color shine and some dog stickers from the Simple Stories "Life is Ruff" collection. To embellish my layout, I used some ephemera, chipboard, and puffy stickers also from Pink Fresh.
Here are some closeups of my layout.
And, here's a full picture of my layout.
I hope I've inspired you to join in with the CalvinBall 2021 challenge.