Scrap Our Stash | May Sketch Challenge | You're the Mom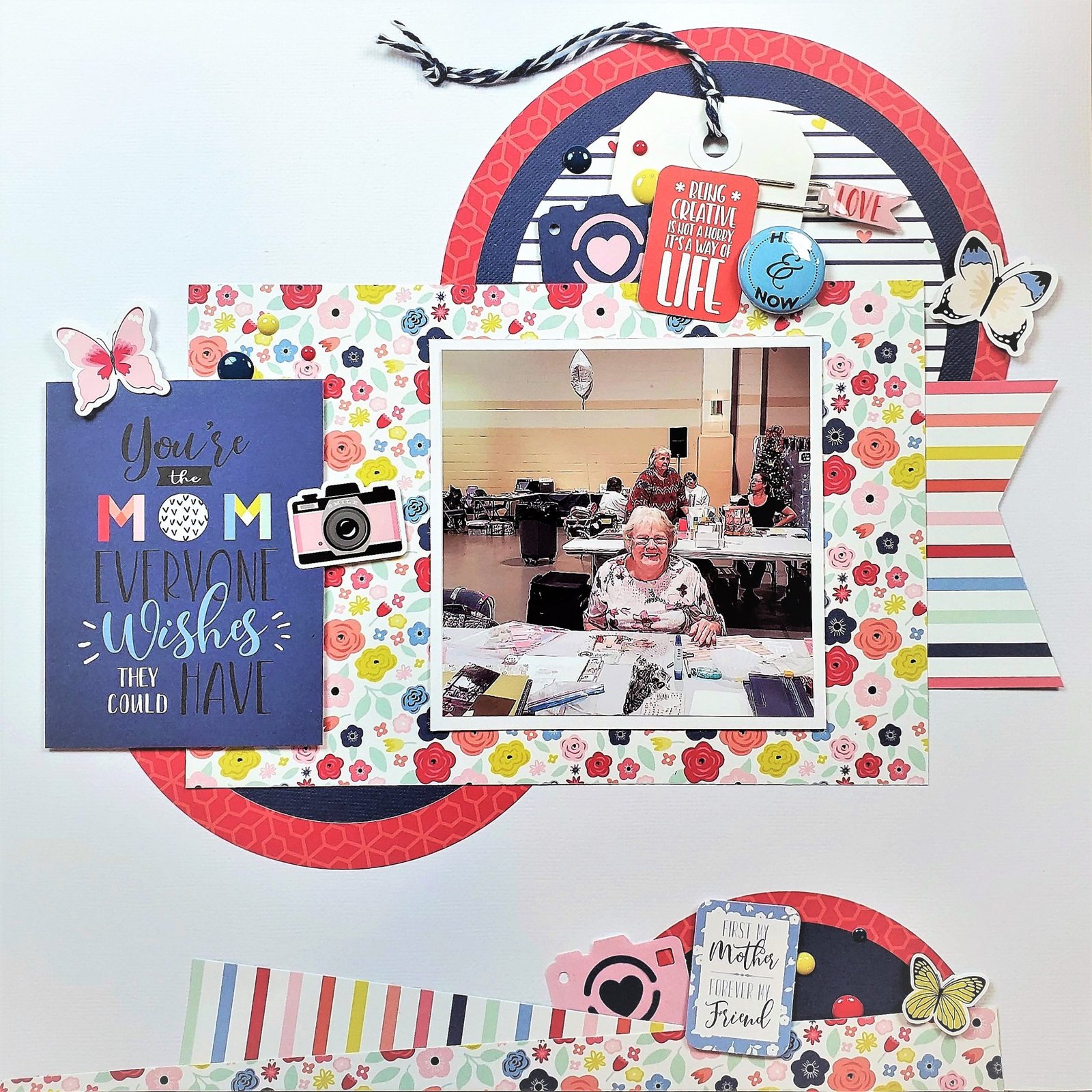 This layout was created for the Scrap Our Stash Sketch Challenge for May 2020. If you are interested in participating in this month's challenge head on over to the Scrap Our Stash Blog.
For this challenge, create a layout using the Sketch below. Also, you must use a heart patterned paper and a heart embellishment on your layout. Upload a link to your layout to Scrap Our Stash Blog by May 29th to be entered into the challenge.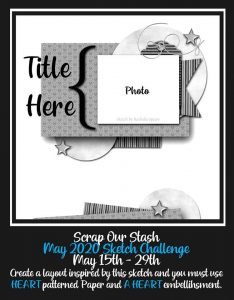 The patterned papers used in this layout are from the Echo Park "I Am Mom" collection. For my background and the mat for my photo, I used a white cardstock. I layered a floral and stripe patterned paper behind the picture. I created some circles and rings from navy cardstock and a red patterned paper. I also used heart striped patterned paper for the inside of the largest circle. I cut the circles and rings using the Martha Stewart circle cutter. I added a white tag with some blue and white twine as the base for the top embellishment cluster.
For my title, I used a cut-a-part that says "You're the Mom Everyone Wishes They Could Have". For the heart embellishment, I pieced together some cameras using the "Camera Love" punch from Creative Memories from some navy cardstock and a scrap of pink paper. Three butterflies, a paper clip, a flair button and some enamel dots finished off this layout.
Here are some closeups of my layout.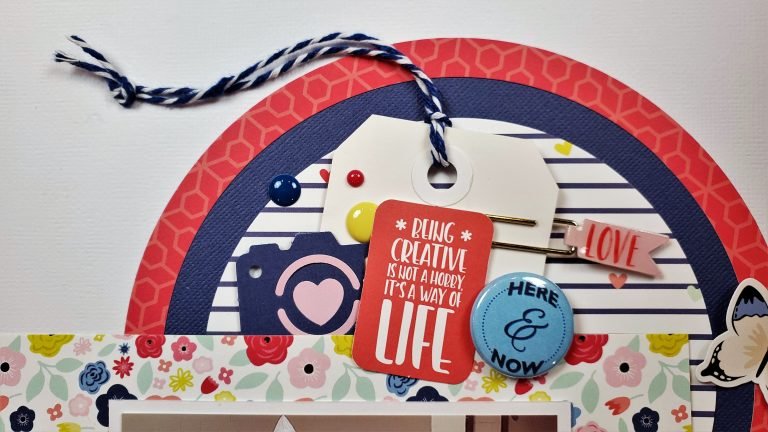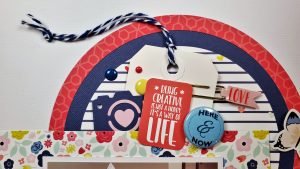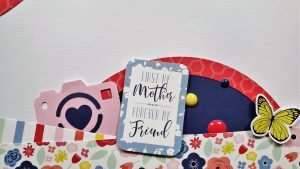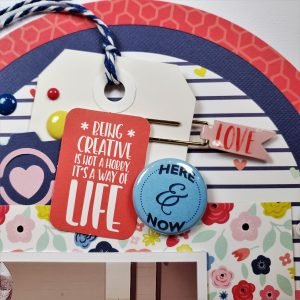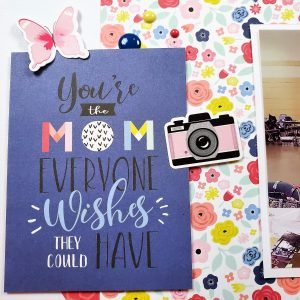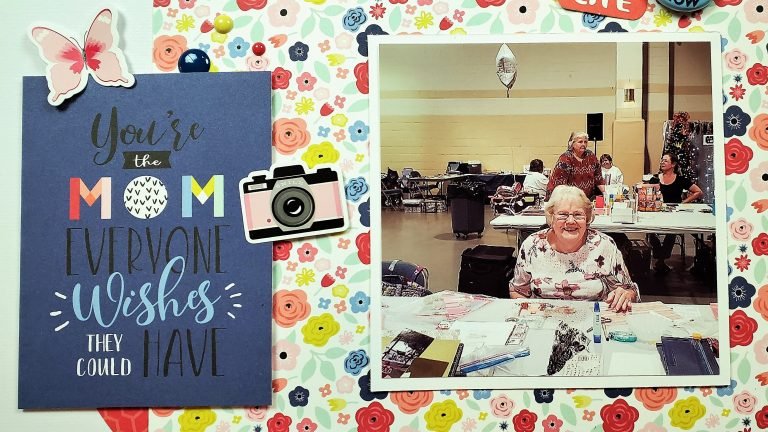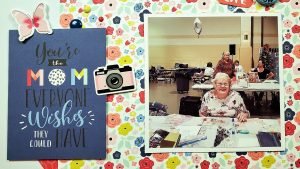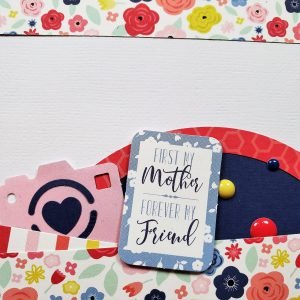 And, here's a full picture of my layout.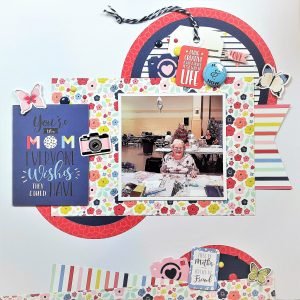 I hope I've inspired you to join in on this month's challenge. For more inspiration, go over to Scrap Our Stash Blog and check out the other Design Team Member layouts for this month's challenges.