LOAD 5-19 Event – Digital Scrapbooking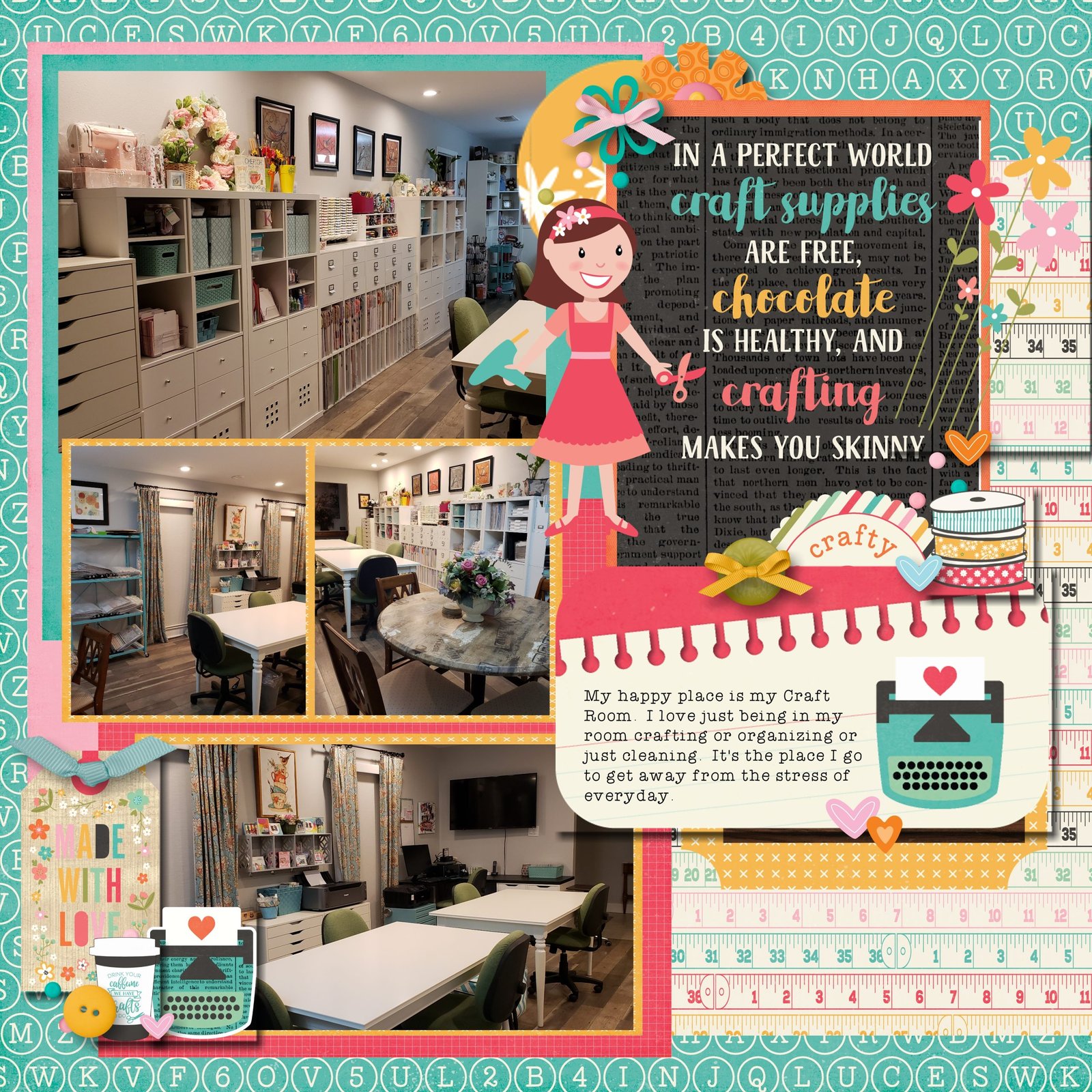 I needed to get a jump start on doing some more scrapbooking layouts, so I decided to join the LOAD Event at Scraphappy.com. My sister and brother-in-law from Houston, TX are visiting this week so I didn't have time to do some actual scrapbooking and I thought I would try a digital layout.
I really thought that digital scrapbooking would be easy, but I found that it has it's own challenges. The one thing that was the most frustrating was trying to move things behind and in front of other things … what a pain. If I was doing a scrapbook page with real paper, that is so easy to do, but on the computer it can be a challenge and it's so easy for things to disappear underneath the layers of the digital scrapbook page.
I had purchased the Stampin' Up Digital Studio software many years ago, but I've never used it before, so there was a pretty steep learning curve. Lucky for me, my career was in computer software/programming, so I can usually pick up new software fairly quick. But trying to learn how to use software and doing a project at the same time was still challenging. I thought maybe I could do this in an hour …. and 3 hours later at 2am, I finally got it done.
My first layout on May 1st was for LOAD Day 1. The LOAD prompt was "Where do you go to escape your daily life?" and for me that was easy …. my craft room!!!!


My second layout was much easier because I had figured out how to do quite a few things in the "My Digital Studio" app. The LOAD prompt for Day 2 was "What music is your "magic" that makes you happy? My absolute favorite song of all time is "Don't Let Me Down" by the Chainsmokers. It's got a really cool beat and haunting lyrics that I can listen to over and over. I made this layout with a picture of me and my Mom because she is the one person in my life that I know would never let me down and would always be there for me. This song is all about vulnerability in relationships. "Just knowing that someone is there for you at all times – no matter what – is just a comforting thought". I love this song and I love my Mom so it only made sense to scrapbook a picture of me and my Mom.


#LOAD519