LOAD 5-19 Day 30 – Picture Perfect … Not!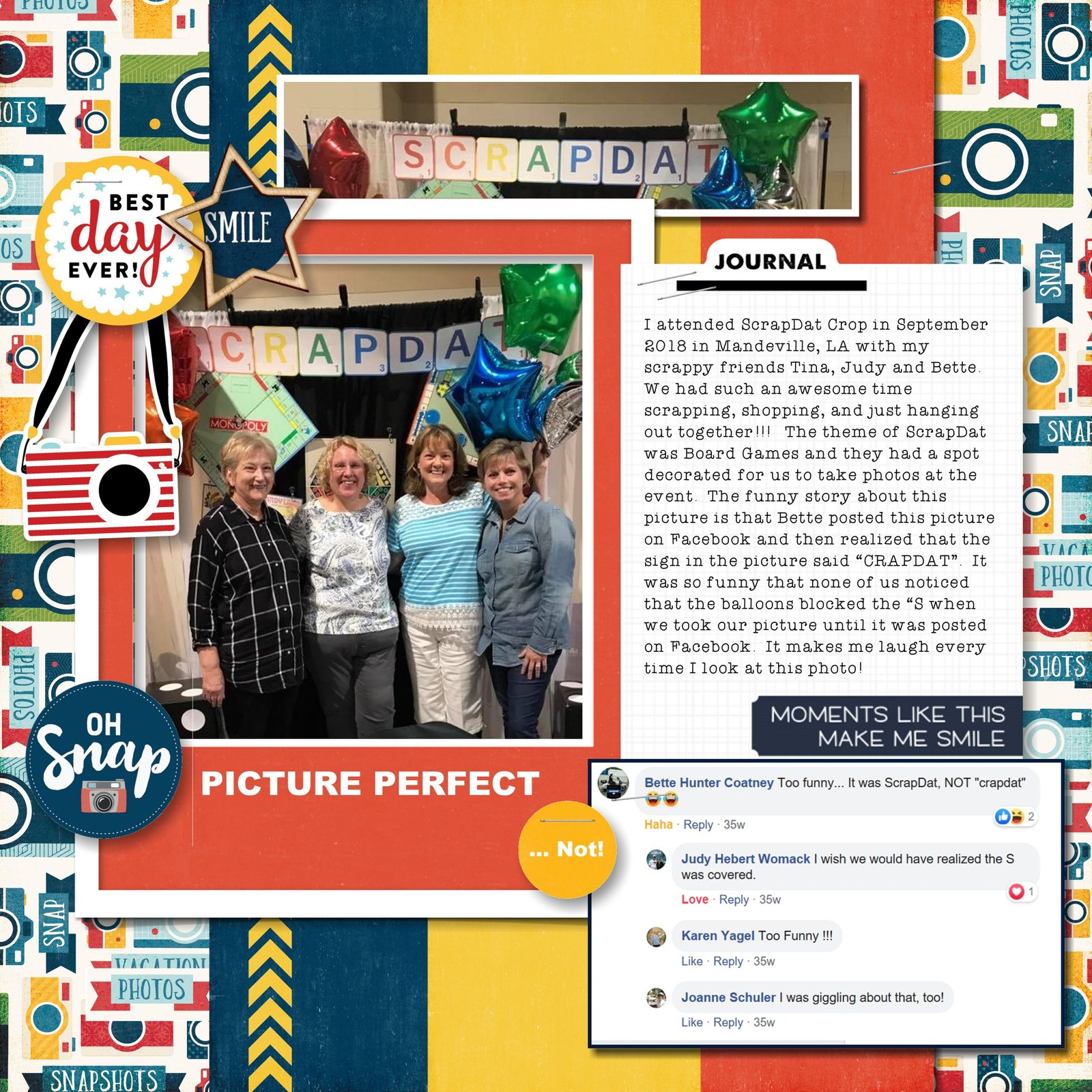 For Day 30 of LOAD 519, I created a digital layout with pics from Scrap Dat September 2018. Every time I see this picture it makes me laugh.
The background paper that I used came from the Echo Park "Go See Explore" digital collection. The embellishments came from "Go See Explore" and also Lori Whitlock "Smile" collection.
Here's a full picture of my digital layout for LOAD 519 Day 30.
#LOAD519 DAY 30