LOAD 5-19 Day 29 – Dogs in the Craft Room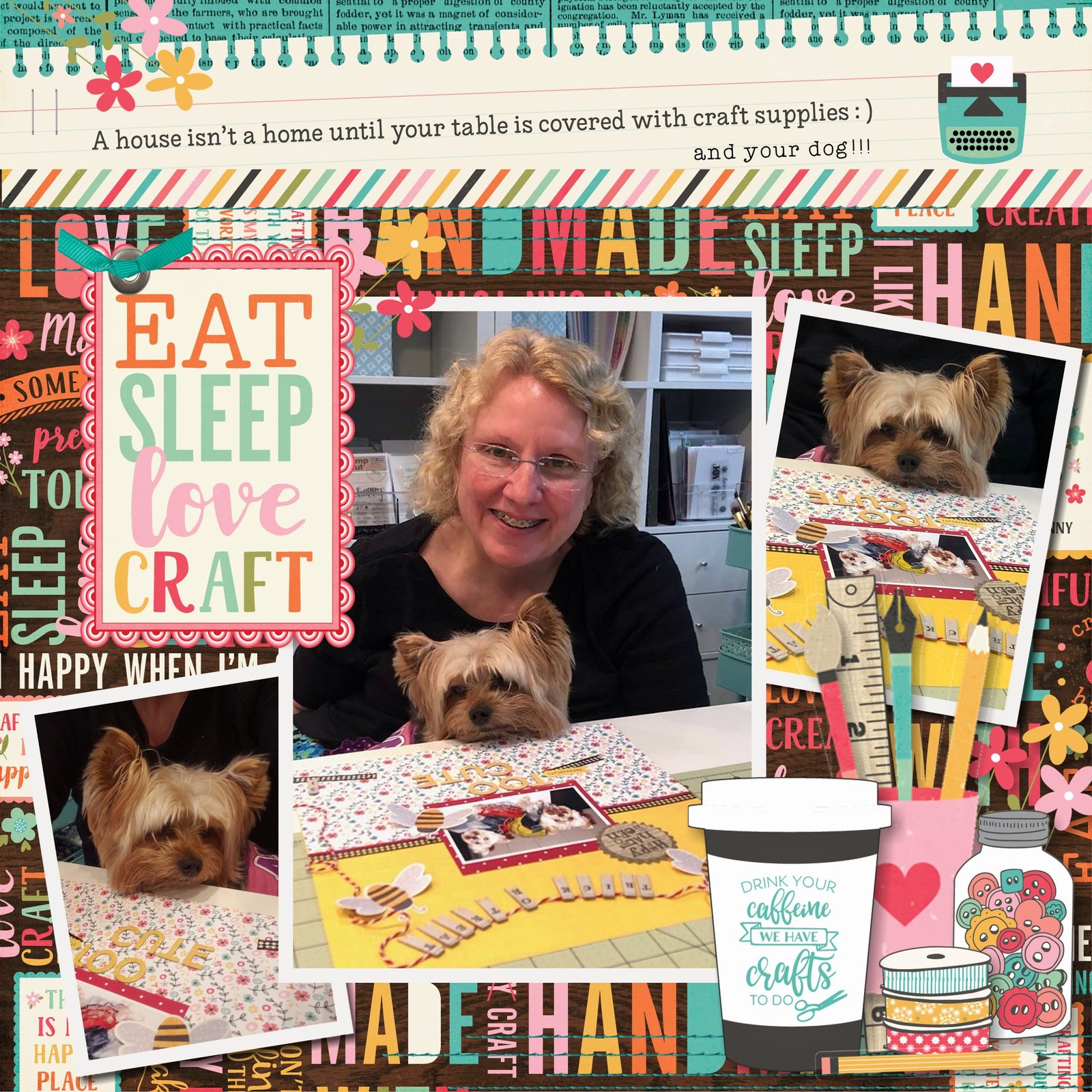 For Day 29 of LOAD 519, I created another digital layout with pics of my dog Bella. The quote that I used at the top of the page was so appropriate to these pics of my dog Bella.
She likes to be with me in the craft room and loves it when my scrapbooking friends come over (especially Tina). Bella wanted to help me scrapbook a layout I was doing of her and Lilybelle in their Halloween costumes so I picked her up so that she could take a look at her page and Tina snapped these pics.
Bella is so nosy and loves to check things out … it's fair game if you leave your purse or bag on the floor because she just sticks her nose right in there. I think if she could get up on the table, she would be up there looking around all the time. Lucky for me, she's too tiny to even jump up on a chair so she can only come up to look at what I'm working on if I pick her up.
The background paper that I used came from the Echo Park "I'd Rather be Crafting" digital collection. I love the fun colors and all the cute, crafty images and sayings that are in this collection. The quote across the top of the page was from the border strip paper.
I used a few embellishments from the Echo Park "I Heart Crafting" collection which is just as cute but has a different color scheme but I find many of the elements can be interchanged between these two collections.
Here's a full picture of my digital layout for LOAD 519 Day 29.
#LOAD519 DAY 29