LOAD 5-19 Day 28 – Happy Together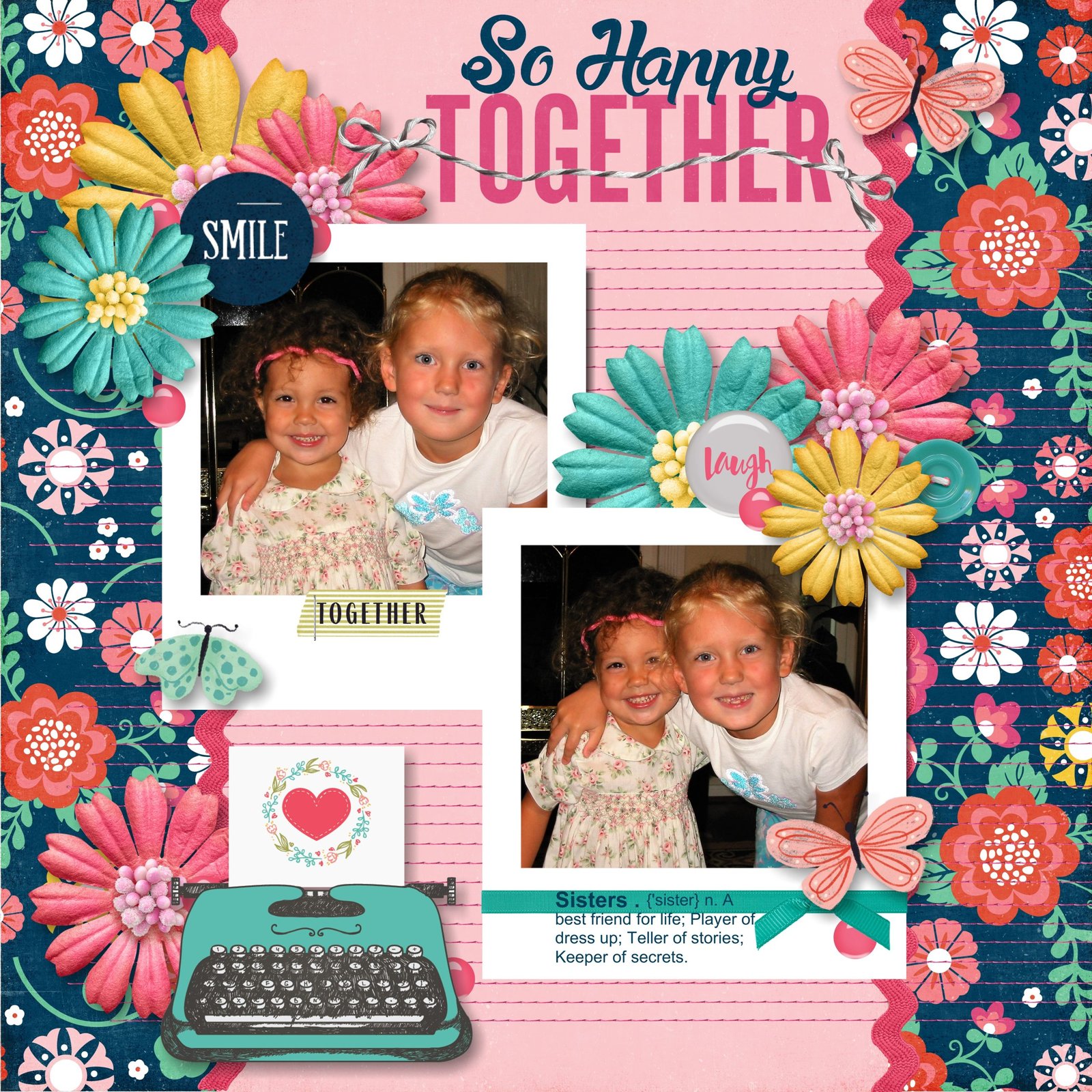 For Day 28 of LOAD 519, I wanted to do a layout using a digital collection from Meredith Cardall called "Girls' Night". The background paper that I used came from the Lori Whitlock "Smile" digital collection. Both of these collections have really fun colors and I thought it was perfect to scrap a layout of my two nieces.
I also added a few embellishments from some other collections including the Carta Bella "Our House" and Echo Park "I Heart Crafting".
Here's a full picture of my digital layout for LOAD 519 Day 28.
#LOAD519 DAY 28