LOAD 5-19 Day 27 – Good Boy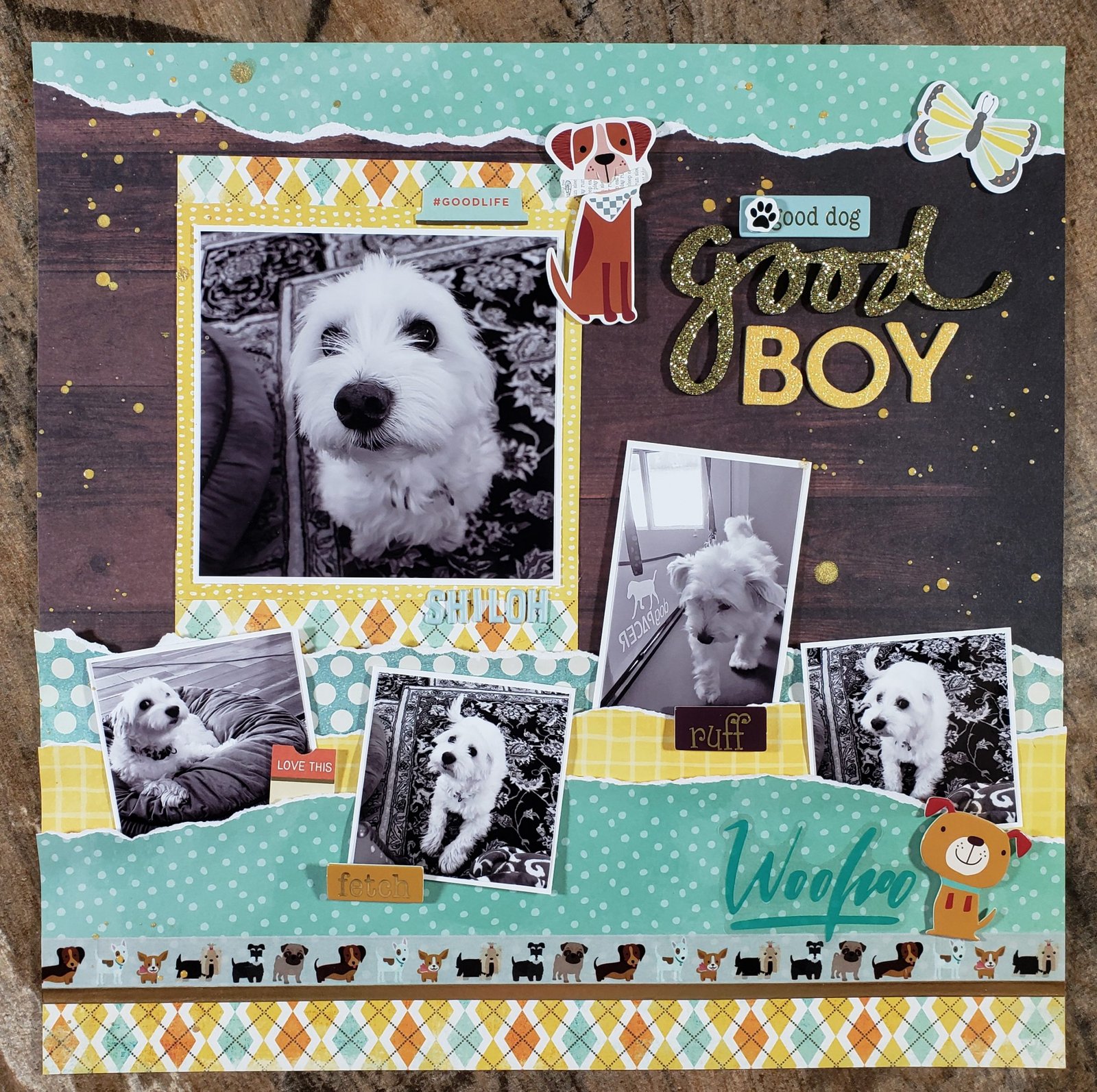 It's Day 27 of LOAD 519 and the layout for today is a fun layout I decided to do with pics of Shiloh (my sister's dog).  Shiloh has been staying with me off and on over the past 6 weeks.  My sister and neice will be coming from Texas on Friday to pick him up.  He's such a good boy and we've enjoyed his visit and I wanted to create a scrapbook layout to remember this time we've spent with him.
The paper that I used was all scraps leftover from other layouts.  The wood grain paper is left overs from a card I made recently and is from the Recollections "Bless Our Home" paper pad.  I also used more of the Park Lane dog themed stickers that were left over from another layout that I did recently. 
I added some gold washi tape and also a washi tape with dogs across the bottom of the layout.  There was a lot going on in the layout, so I decided to use Black and White photos of Shiloh that I snapped over the past 6 weeks.   Some Heidi Swapp Gold Color Shine splattered over the woodgrain finishes off this layout.
Here's a full picture of my digital layout for LOAD 519 Day 27.  
#LOAD519 DAY 27