LOAD 5-19 Day 26 – Gather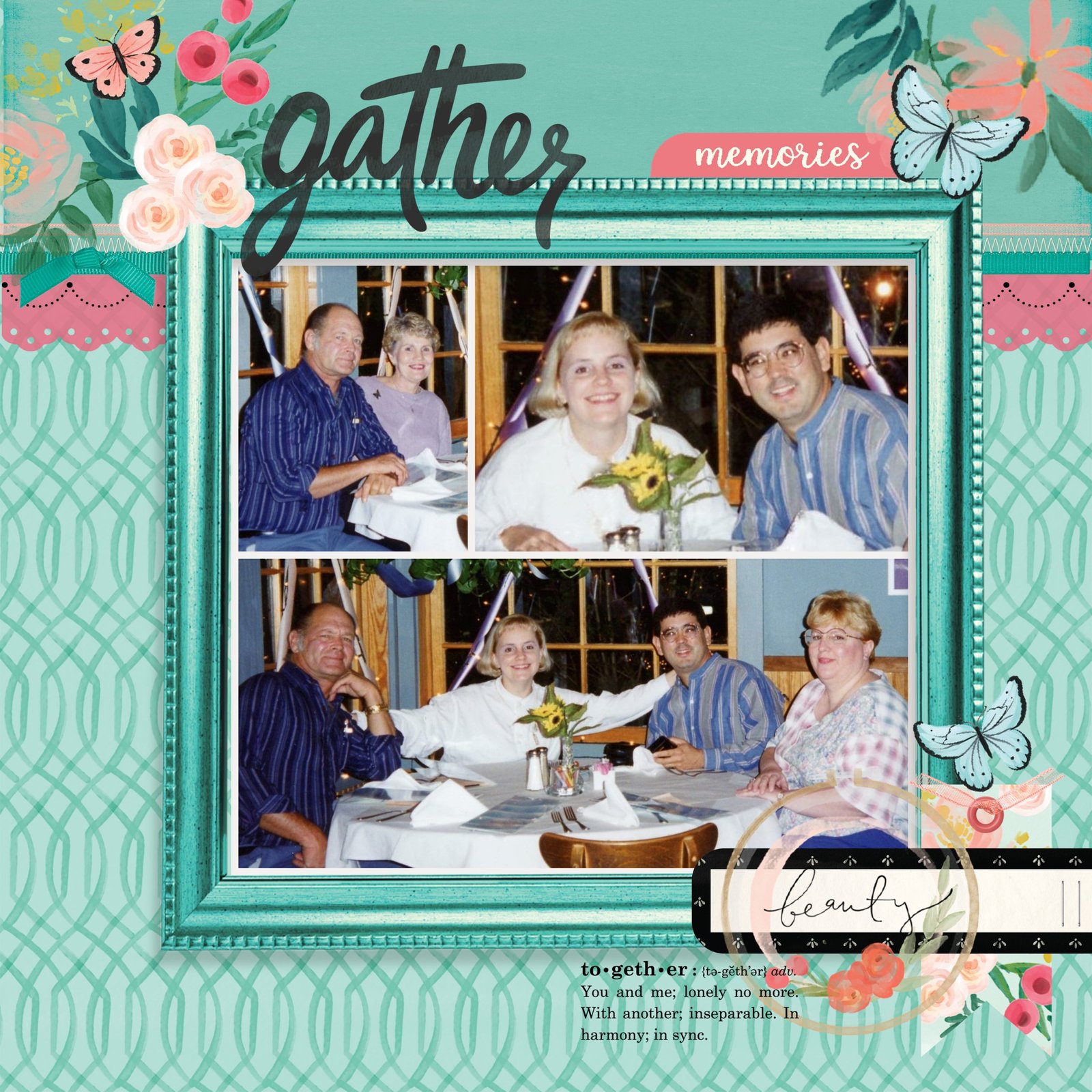 It's Day 26 of LOAD 519 and the layout for today is yet another oldie but goodie. This picture was taken back in the mid to late 1990's (although not really sure exactly what year). So much fun to look at older pictures and remember those good times together with family.
I used a digital collection from Carta Bella called Flower Market. It's such a beautiful collection and I love the look and feel of it. I would love to have some real paper from this collection … it would be so much fun to play with.
Here's a full picture of my digital layout for LOAD 519 Day 26.
#LOAD519 DAY 26