LOAD 5-19 Day 25 – Generations of Love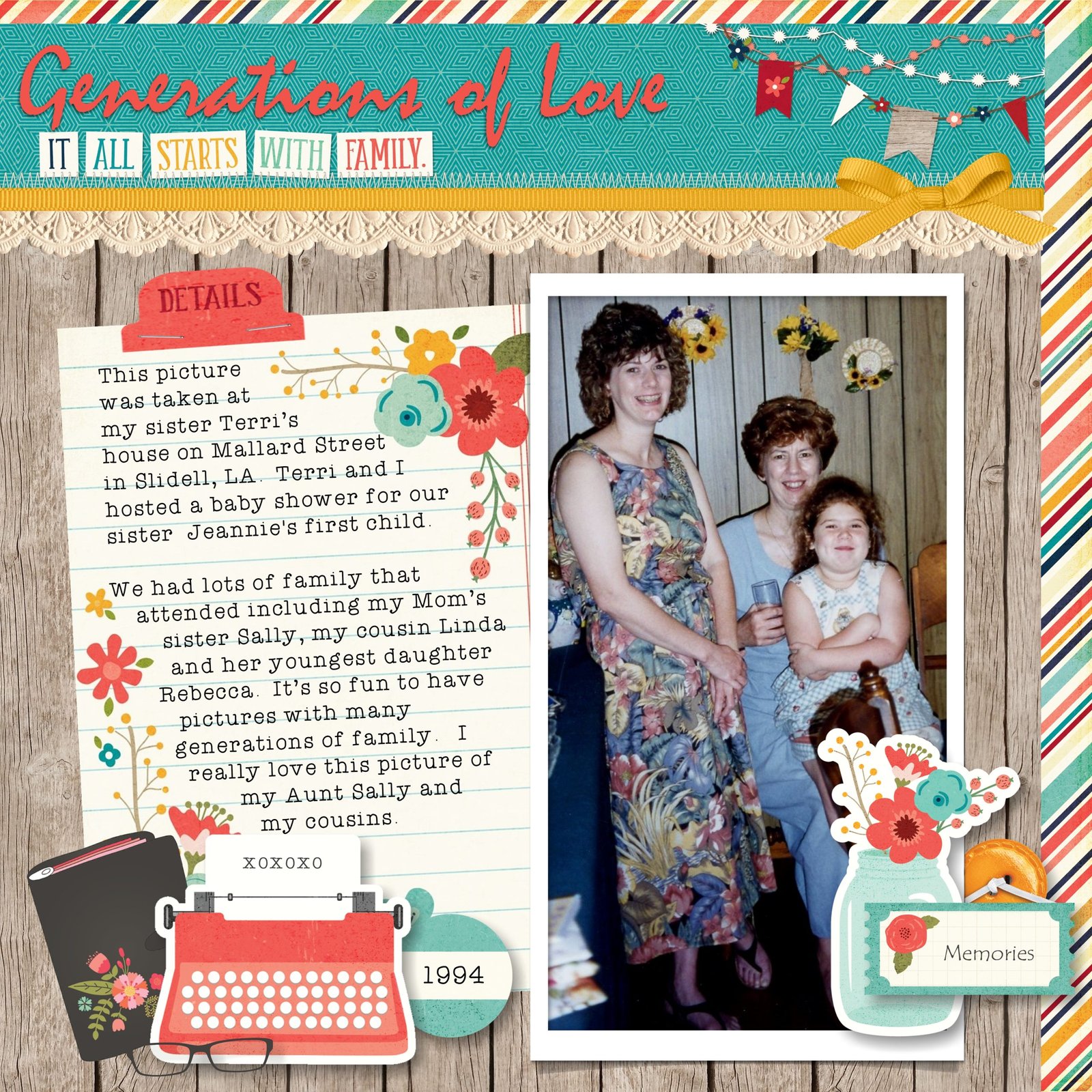 It's Day 25 of LOAD 519 and the layout for today is another oldie but goodie. This picture was taken back in 1994. I think it's so amazing when to capture a moment when multiple generations in a family are together. This picture is of my Aunt Sally, her daughter Linda, and Linda's daughter Rebecca.
Because this layout was about family, I decided to use the digital collection from Echo Park called "The Story of Our Family". I also used a piece of lace from Mya De Leon "Fleeting" and a button from Down the Road "Right Here Right Now".
Here's a full picture of my digital layout for LOAD 519 Day 25.
#LOAD519 DAY 25