LOAD 5-19 Day 24 – My Favorite Colors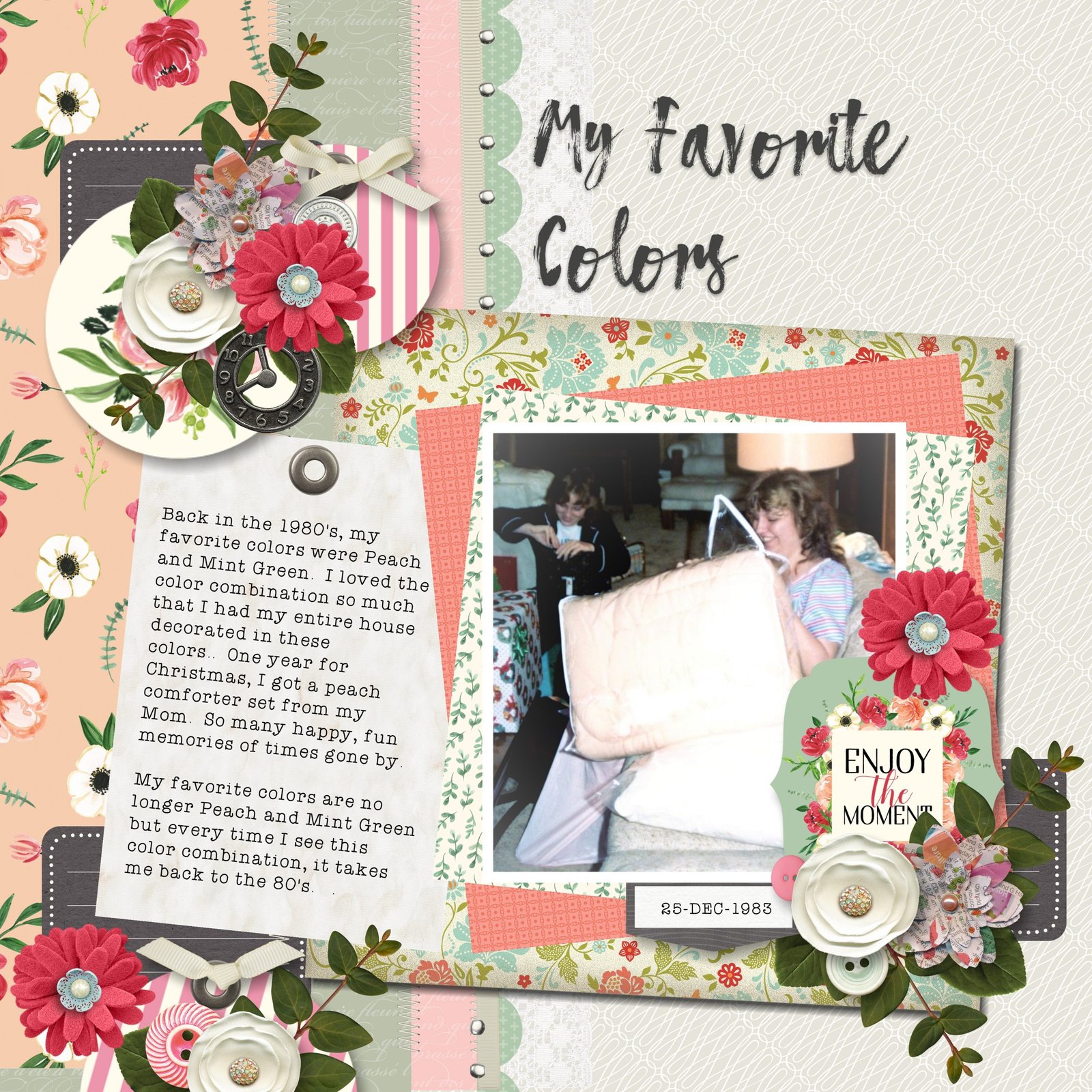 It's Day 24 of LOAD 519 and the layout for today is an oldie. I was looking through some really, really old pictures from the 1980's and I came across a picture at Christmas where I had received a Peach comforter set. That really brought back some memories and I decided to do a layout about my favorite colors during the 80's. "Peach and Mint Green" were my absolute favorite colors and every time I see this color combination, it takes me right back to the 80's.
The quality of the photo that I had was not great and I didn't have a lot of peach and mint green paper or embellishments, so I decided to do a digital layout. I used paper and embellishments from the Carta Bella "Botanical Garden" digital collection as well as some embellishments from some other digital embellishment packs (Down This Road "Right Here Right Now", Gennifer Bursett "Miss Molly", Mye DeLeon "Fleeting") that I had recently purchased from Snap Click Supply on their $1 Buck Wednesday sale.
I used several mats behind my picture and turned them at fun angles. I also layered a peach floral patterned paper with several other papers, ribbons and lace across the left side of the page. Some journaling, flowers, leaves, buttons, brads, ribbons and call this page done.
Here's a full picture of my digital layout for LOAD 519 Day 24.
#LOAD519 DAY 24