LOAD 5-19 Day 20 – Dog Gone Cute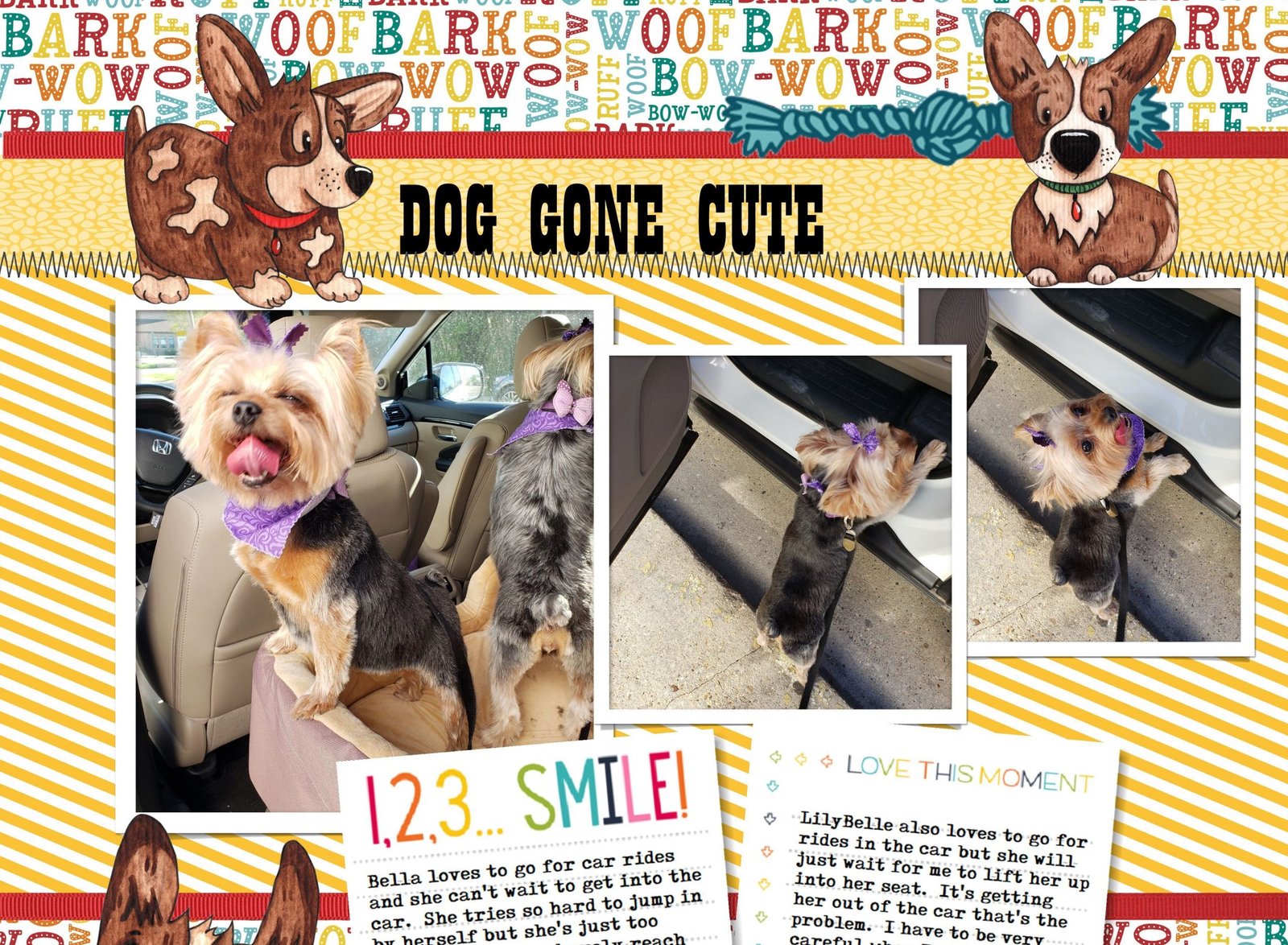 For LOAD 519 Day 20, I went "Off Prompt" again and just decided to do a digital layout with a free digital collection that I found on DesignBundles.net. The name of the collection is Watercolor Dogs and it has some really cute images.
I had taken some pictures of my dog Bella trying to jump into the car. She's so cute when she tries to get in the car and I think it's funny that every time we go in the car, she seriously tries to jump in since she can barely even touch the bottom of the car with her front paws.
Here's a full picture of my digital layout for LOAD 519 Day 20.
#LOAD519 DAY 20