LOAD 5-19 Day 21 – Just Chillin'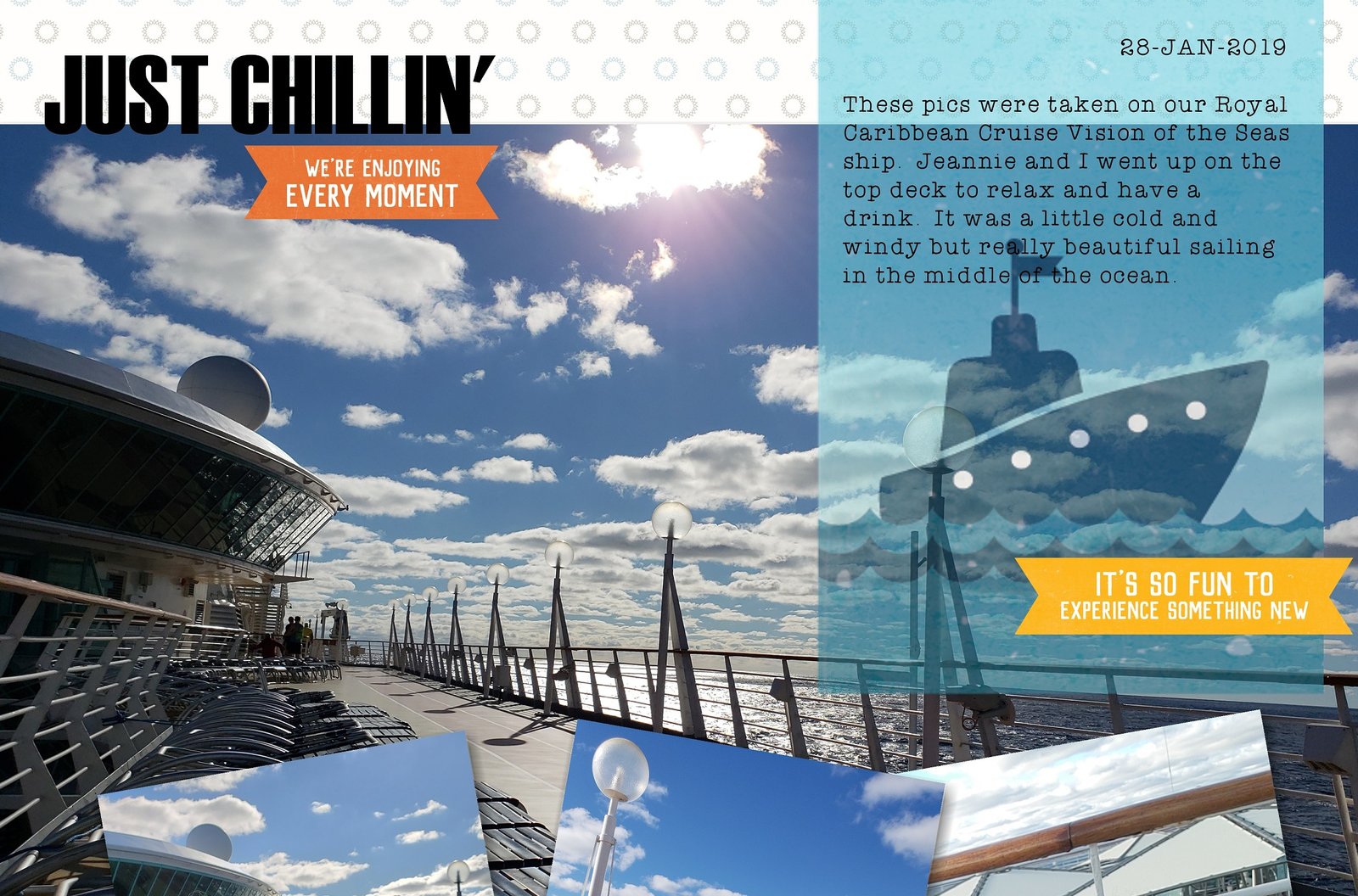 For LOAD 519 Day 21, I went "Off Prompt" yet again. I was looking through the other posts in the LOAD 519 Flikr Group and there was one by Kathy McElfresh where she used a picture of the beach as the background for her layout. I thought that would be a cool technique to try and I knew that I had some really awesome pictures from our recent cruise.
I decided to do a digital layout again and I ended up not using a lot of digital embellishments or papers for this layout because the pictures were the focus. I tried adding a lot more, but it just detracted from the look and feel of the layout.
The white polka dot background paper is from the Stampin' Up "Day in the Life" collection. And the tags, labels and border strip is from Echo Park's "Go See Explore" digital collection.
I wanted to add some journaling but there wasn't a lot of room on the page once I added my pictures, so I ended up using a large tag and then changing the opacity so that you could see through it and it wouldn't cover up too much of the background image. Also, changing the opacity makes the journaling text stand out enough to easily read it.
Here's a full picture of my digital layout for LOAD 519 Day 21.
#LOAD519 DAY 20