CalvinBall 2021| Layout #4 | Hello Fall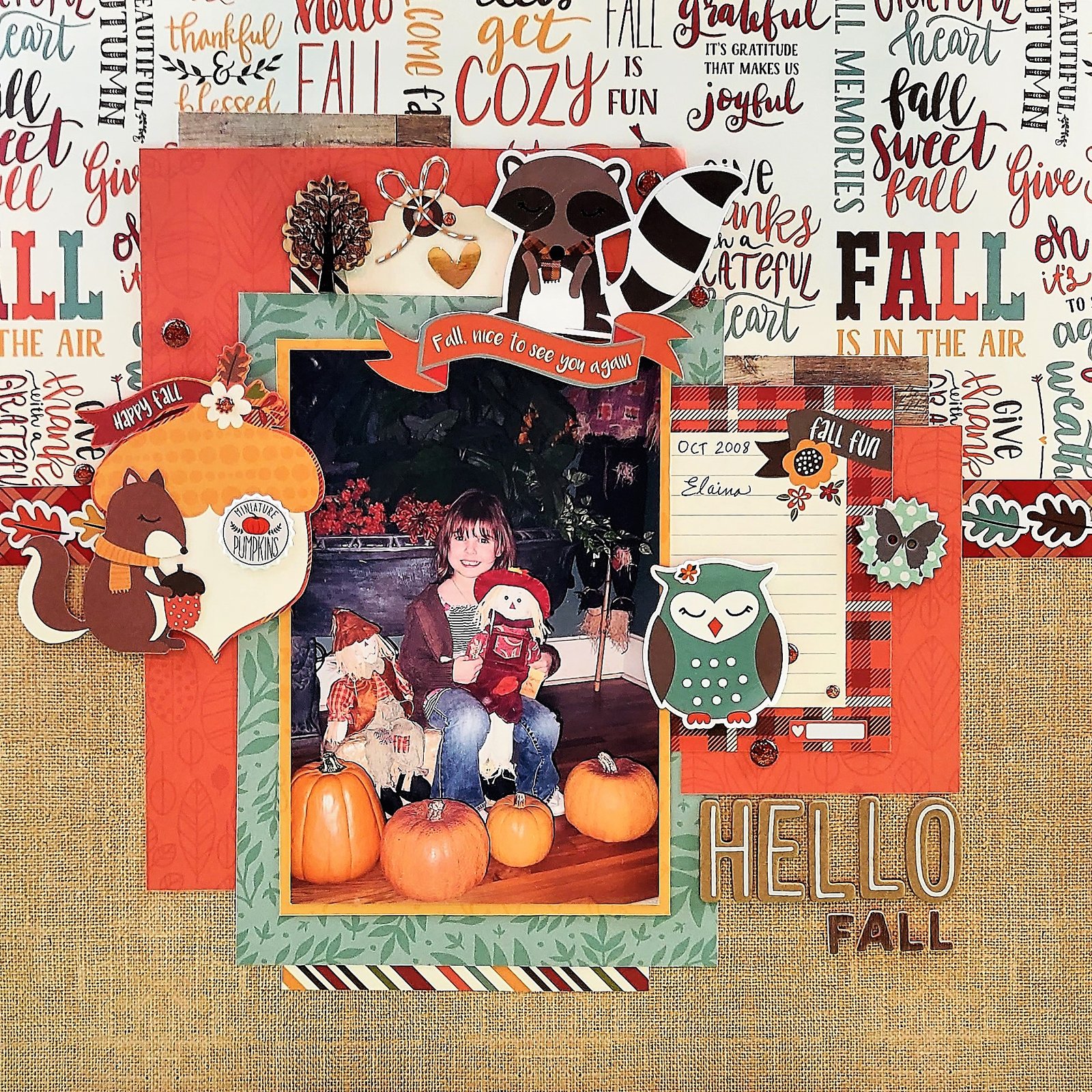 This layout was created for the CalvinBall 2021 Challenge on Day 7. CalvinBall is free to join and you can join anytime in the month of March. If you are interested in participating in this challenge head on over to the Scrap Happy for more information. https://scraphappy.org/calvinball/ #calvinBall2021 #scrapHappy
This Layout earned a total of 23 points. I created a layout which was one point and then received one point for using each of the following: Green, Enamel Dots, Three of a Kind, Die Cuts, Handwriting, Hearts, Label, Date your Layout, Wood Veneer, Tags, Flower, Banner, 3 Pattern Papers, finish an unfinished project, Butterfly, Fussy cutting and a Frame. I also earned 5 additional points for creating this blog, a scrapbook process video and for sharing this on social media.
I decided to finish a project, so I started with a layout that I had in my pile of unfinished projects. For this layout, I used a picture of my great niece, Elaina, that was taken in 2008.
I used patterned papers from the Echo Park Celebrating Autumn collection kit for my background. I used two sets of Thickers and created my title, "Hello Fall". To embellish my layout, I used cut-a-parts from Celebrating Autumn, plus die cuts from another Echo Park fall collection and the Simple Stories Fall Blessings ephemera pack. To finish off this layout, I added a wood veneer tree, some puffy stickers from the Echo Park My Favorite Fall collection, and some sparkly enamel dots from Gina Marie Designs.
Here are some closeups of my layout.
And, here's a full picture of my layout.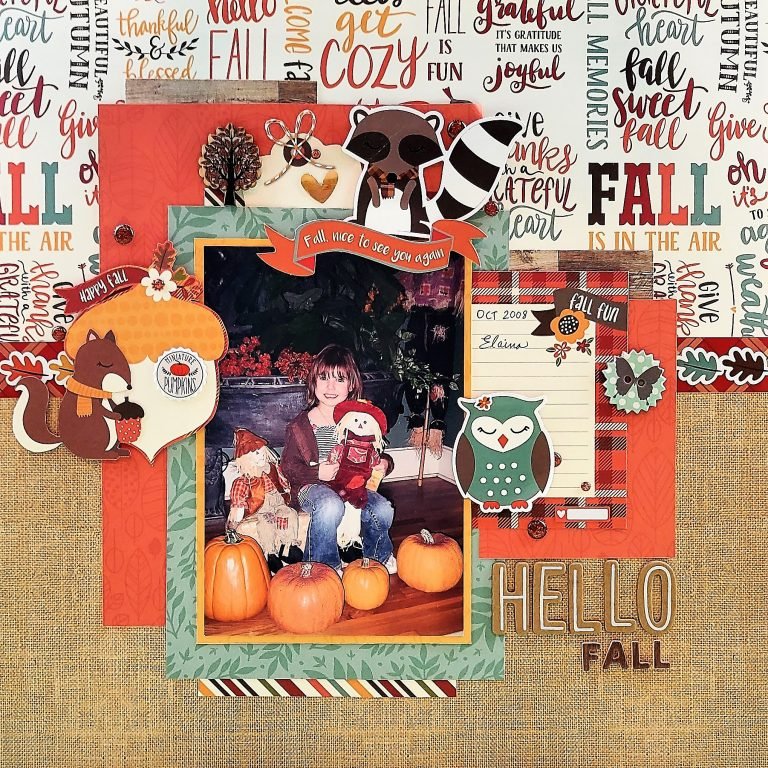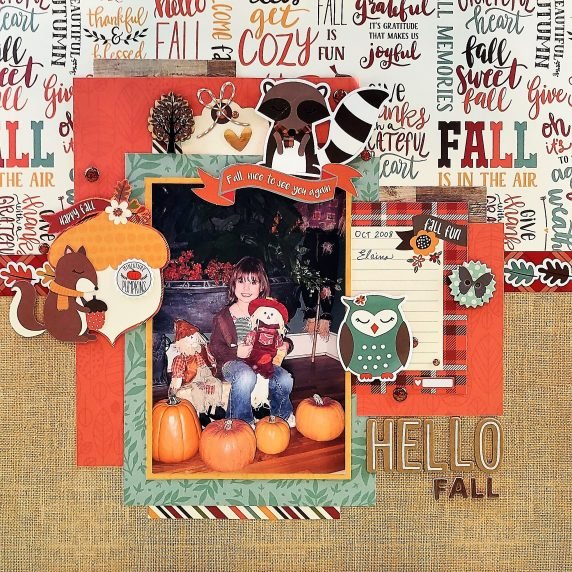 I hope I've inspired you to join in with the CalvinBall 2021 challenge.