Stuck Layout #2 | The Case of the Confusing Clusters | A Scrapbook Process Video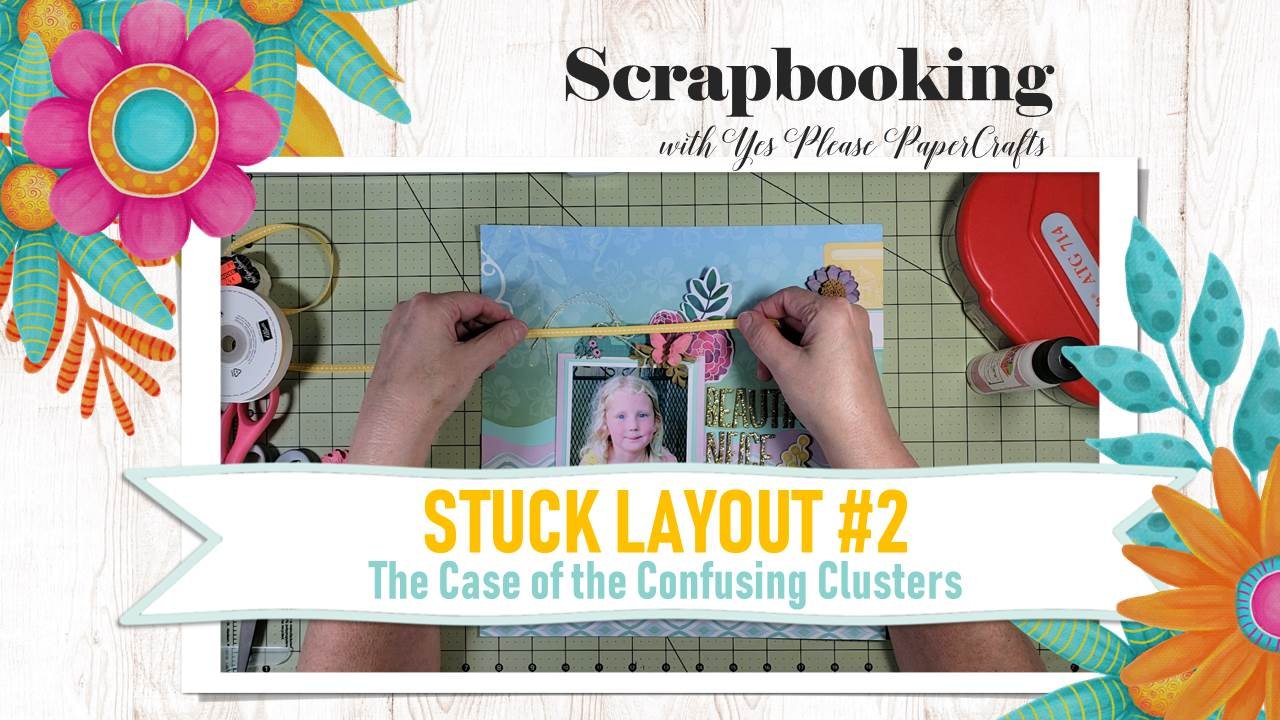 This is the second in a series of videos that will showcase scrapbook layouts that are "Stuck". So, follow along with me to find out how to solve the problems and challenges that we often find ourselves dealing with while scrapbooking.
The second video in the series is available on YouTube, so click on the link below to watch the process.
Here are some close ups of the solved layout.
And a picture of the layout all completed.
And, if you want to stick around to the end of the video, there's a short clip of my two dogs, Bella and LilyBelle.
If you have questions or just want to share ideas on scrapbooking or any of the information provided, please head over to the "Scrapbooking with Yes Please Papercrafts" Facebook Group . If you haven't joined the group yet, please request to join.