Scrap Our Stash | September Sketch Challenge | Diva Dog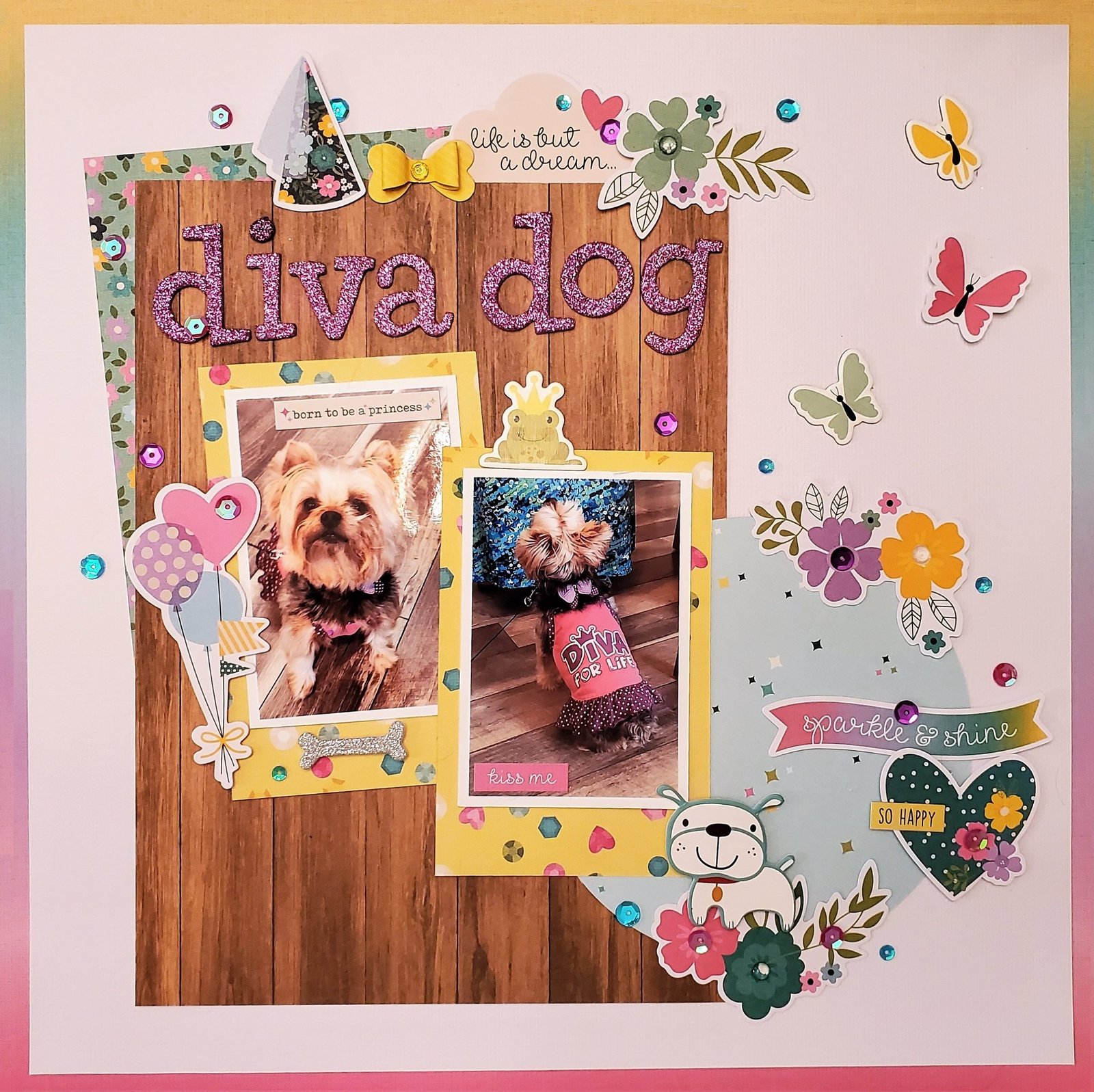 This layout was created for the Scrap Our Stash Sketch Challenge for September 2020. If you are interested in participating in this month's challenge head on over to the Scrap Our Stash Blog.
For this challenge, create a layout using the Sketch below. Also, you must use a woodgrain pattern paper and an animal embellishment on your layout. Upload a link to your layout to Scrap Our Stash Blog by September 29th to be entered into the challenge.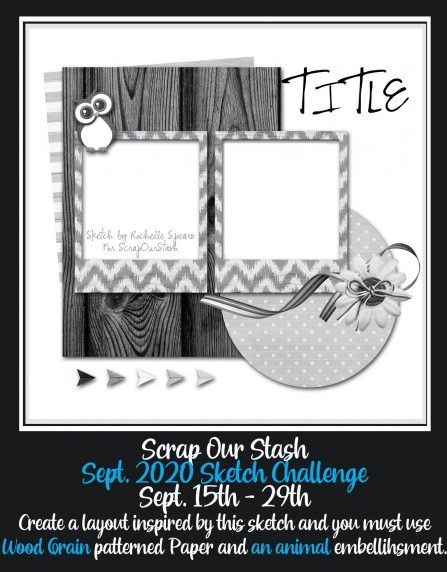 I decided to use the Simple Stories "My Princess" collection kit for this layout. The pictures are of my dog Bella when she was wearing a little pink & purple dress that said "Diva Dog". I thought that this collection with the princess would be perfect for a Diva layout.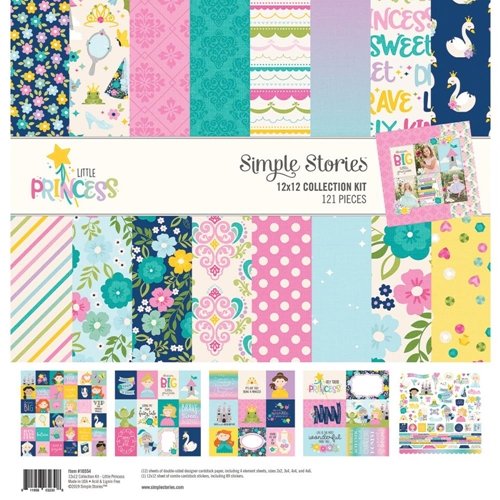 Here are some closeups of my layout.
And, here's a full picture of my layout.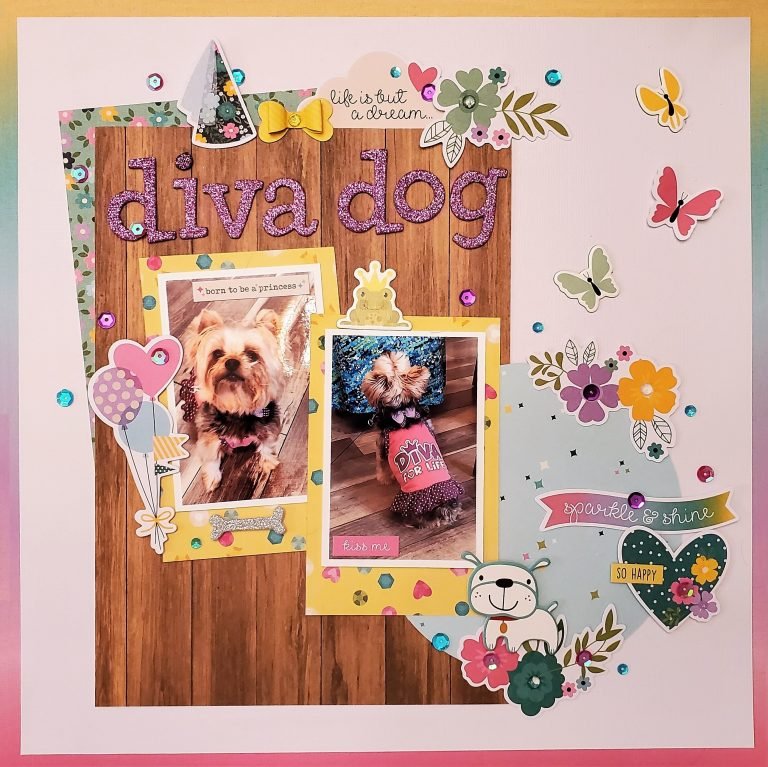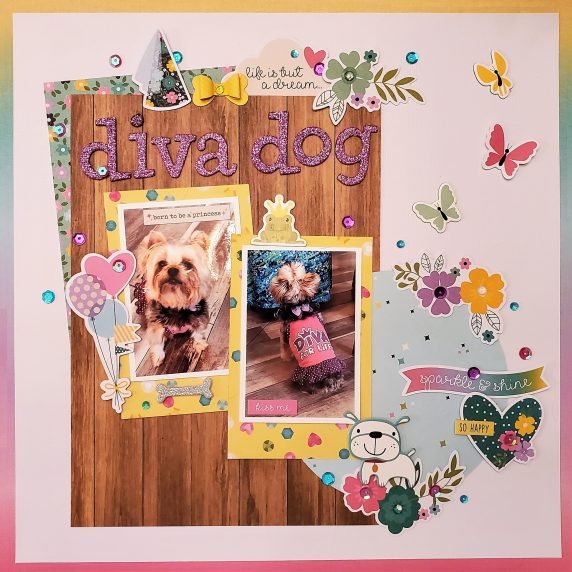 I hope I've inspired you to join in on this month's challenge. For more inspiration, go over to Scrap Our Stash Blog and check out the other Design Team Member layouts for this month's challenges.