Scrap Our Stash | October Cartoon Sketch Challenge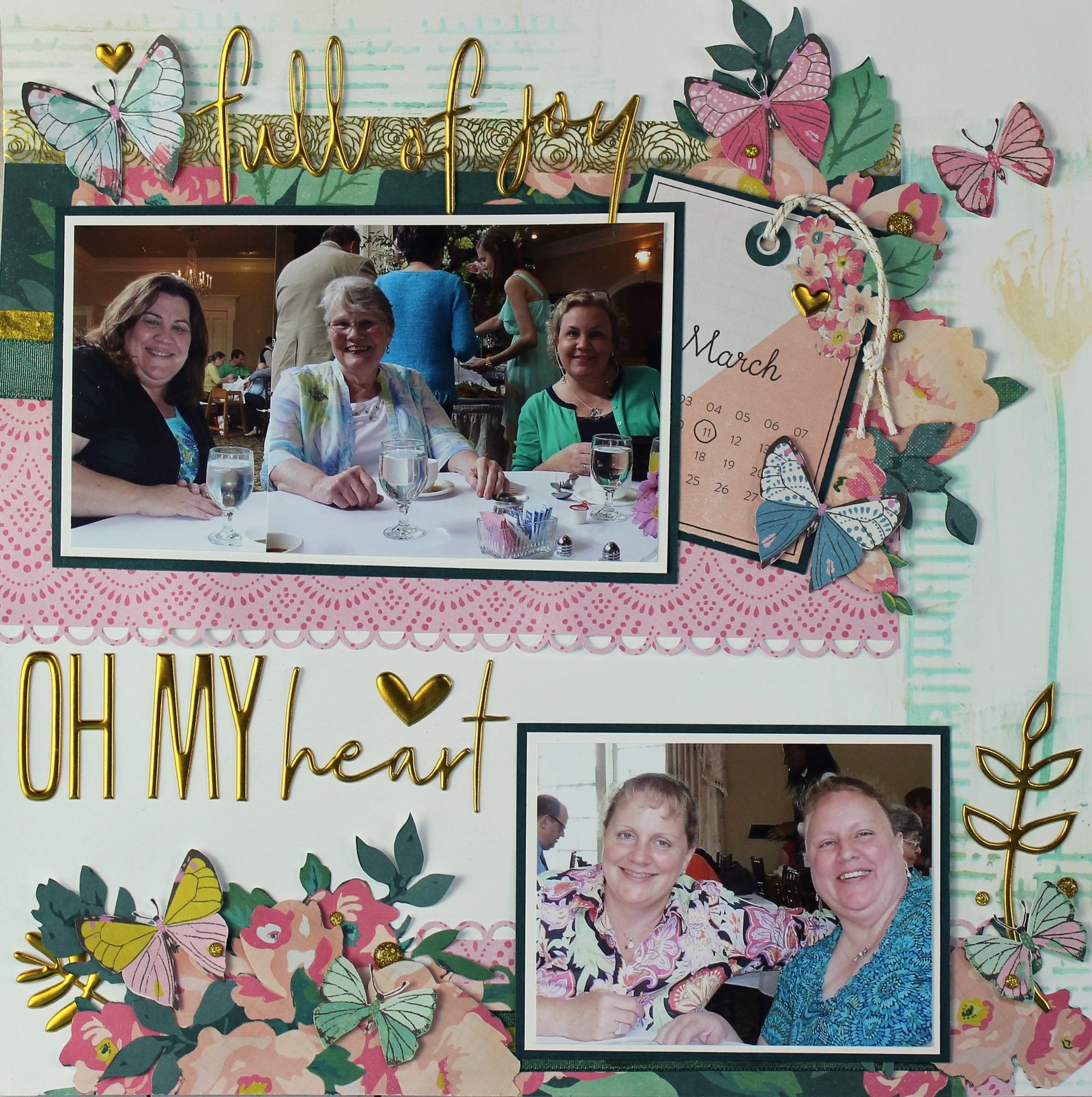 This layout was created for the Scrap Our Stash October Cartoon Inspired Sketch Challenge. If you are interested in participating in the September "Carton" sketch challenge head on over to the Scrap Our Stash BlogSpot.
For this challenge, you will need to create a layout inspired by this Saturday Cartoon. You must use include the color orange as well as use a scrapbook supply item for each of the letters in the word CASPER on your layout. The sketch for this challenge is shown below.
I signed up for Nicole Jones 911 Scrap-A-Thon 4 which started on October 1st and the 1st day's prompt was to use chalk. So, I decided that I could combine the two challenges since I needed to use a craft room supply that started with the letter "C". In addition to the chalk, I used the following:
C = Chalk
A = Alphas
S = Stencil
P = Punch
E = Enamel Dots
R = Ribbon
I looked through my paper pads and decided to use the Maggie Holmes Chasing Dreams collection. There was a floral paper that had light orange, pink, teal and dark green that I thought went well with the pictures that I had chosen for my layout. I also selected a tone on tone pink patterned paper from the same paper pad. I fussy cut some of the florals as well as some butterflies from another paper from this paper pad.
I used some green ribbon and gold washi to accent the patterned paper. I also used gold puffy stickers from Pink Fresh Studio Simple & Sweet for my title. I added some finishing touches with gold enamel dots and gold hearts.
Here are some close-ups of this layout.
The pictures used in this layout were taken while we were celebrating my Mom's 70th birthday at Nottoway Plantation in 2013.
Here's a full picture of my layout.
It's so much fun to get inspiration from a sketch. I hope that you join in on this month's challenge over at Scrap Our Stash BlogSpot.