Layout #1 – Here Comes Trouble | Summer Round | RTS Scrapbooking 4for4 Series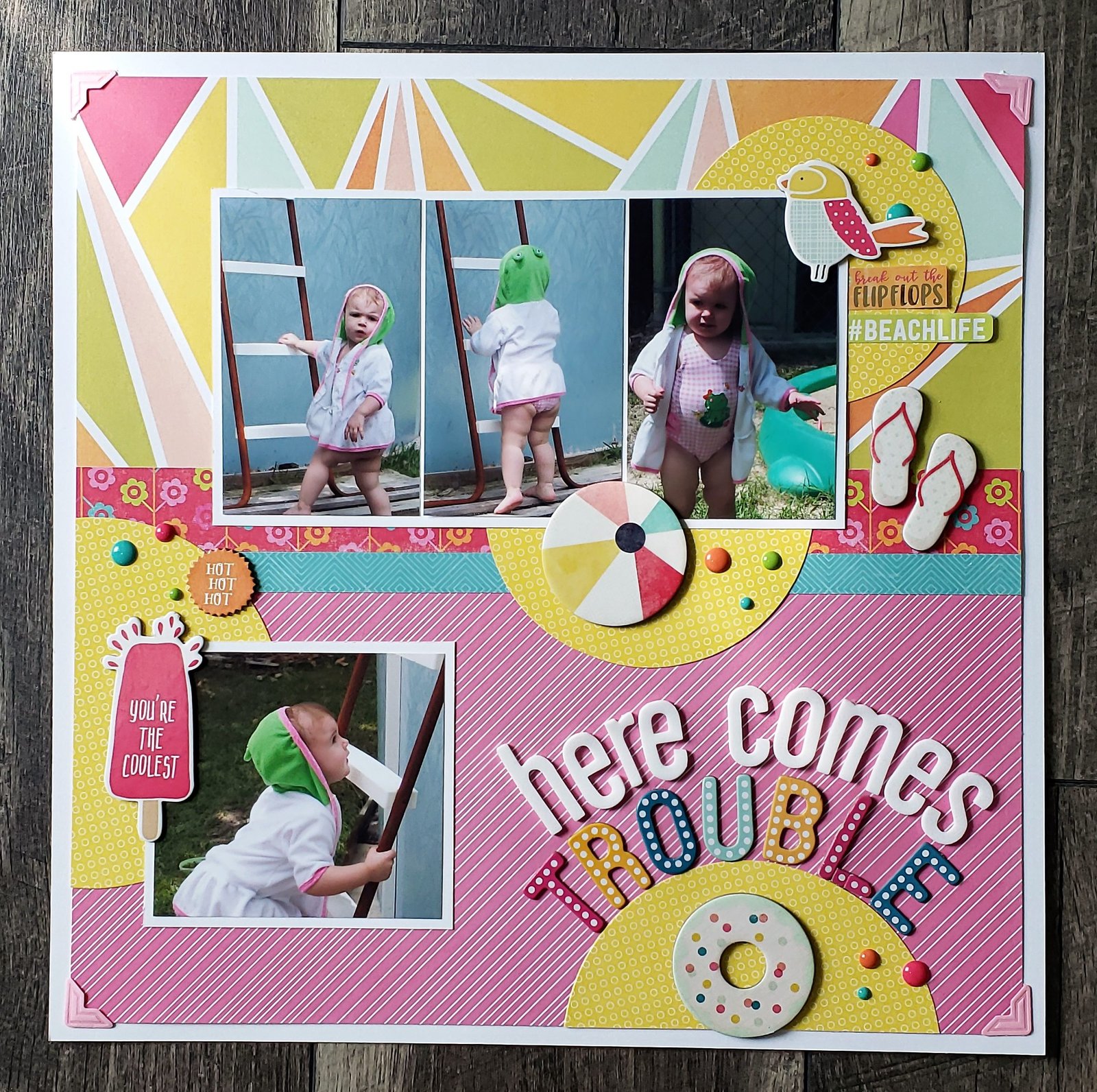 I am playing along with the 4for4 series that Janet has on her YouTube channel (RTS Scrapbooking). This is the Summer Round and I put together my kit a couple of weeks ago and just completed my first layout.
Two videos are available on YouTube for this 4for4 Series …. the first is a video where I selected my paper and created my kit.
In the second video, I cut the papers for all four of my layouts and then show the scrapbook process for Layout #1.
Here are some close ups of Layout #1 | Here Comes Trouble. The pictures in this layout were taken at my sister Terri's house when she had a pool and my great niece was trying to climb the ladder.
And a picture of the layout all completed.
If you have questions or just want to share ideas on scrapbooking or any of the information provided, please head over to the "Scrapbooking with Yes Please Papercrafts" Facebook Group . If you haven't joined the group yet, please request to join.