Scrap Our Stash | November Saturday Cartoon Sketch Challenge | Happy Together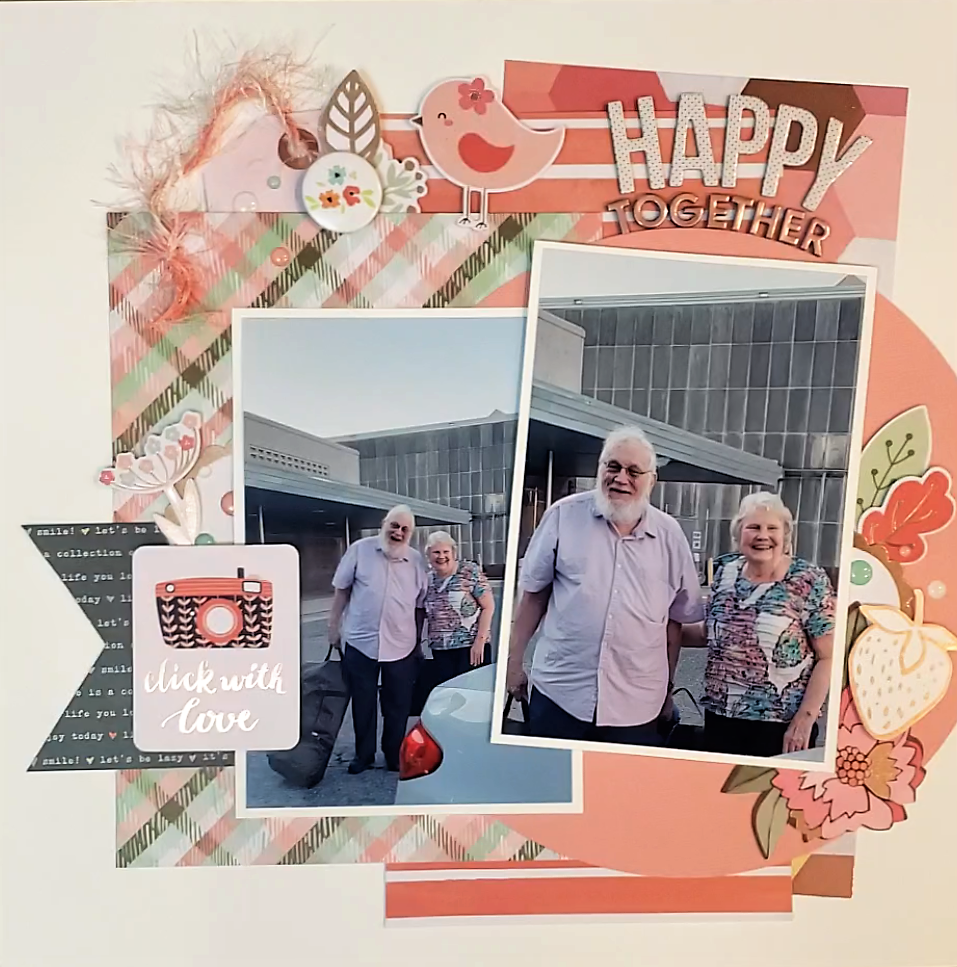 This layout was created for the Scrap Our Stash November Saturday Cartoon Sketch Challenge.  If you are interested in participating in this month's Saturday Cartoon sketch challenge head on over to the Scrap Our Stash Blog.
For this challenge, create a layout inspired by Strawberry Shortcake and the sketch and also be sure to include a fruit embellishment (i.e., strawberry, pineapple, lemon, peach) on your layout. The sketch for this challenge is shown below.
I decided to use the One Canoe Two Saturday Afternoon collection for this layout. I focused on the papers in the collection that had similar colors to the Strawberry Shortcake cartoon. And, I was able to find a strawberry in the ephemera pack to use on the layout for the fruit embellishment.
The title "Happy Together" comes from two packs of thickers. The small copper/navy foam thickers are from the Auburn collection. The larger white/polka dot thicker was used for the word Happy.
I added a tag with some fibers to the top of the layout. A flare button, some floral diecuts, a strawberry and some enamel dots in yellow, pink and aqua finish off this layout. Here are some close ups.
Here's a full picture of my layout.
I hope I've inspired you to join in on this month's challenge. For more inspiration, go over to Scrap Our Stash Blog and check out the other Design Team Member layouts for this month's challenges.