Scrap Our Stash | August Sketch Challenge | Splash Park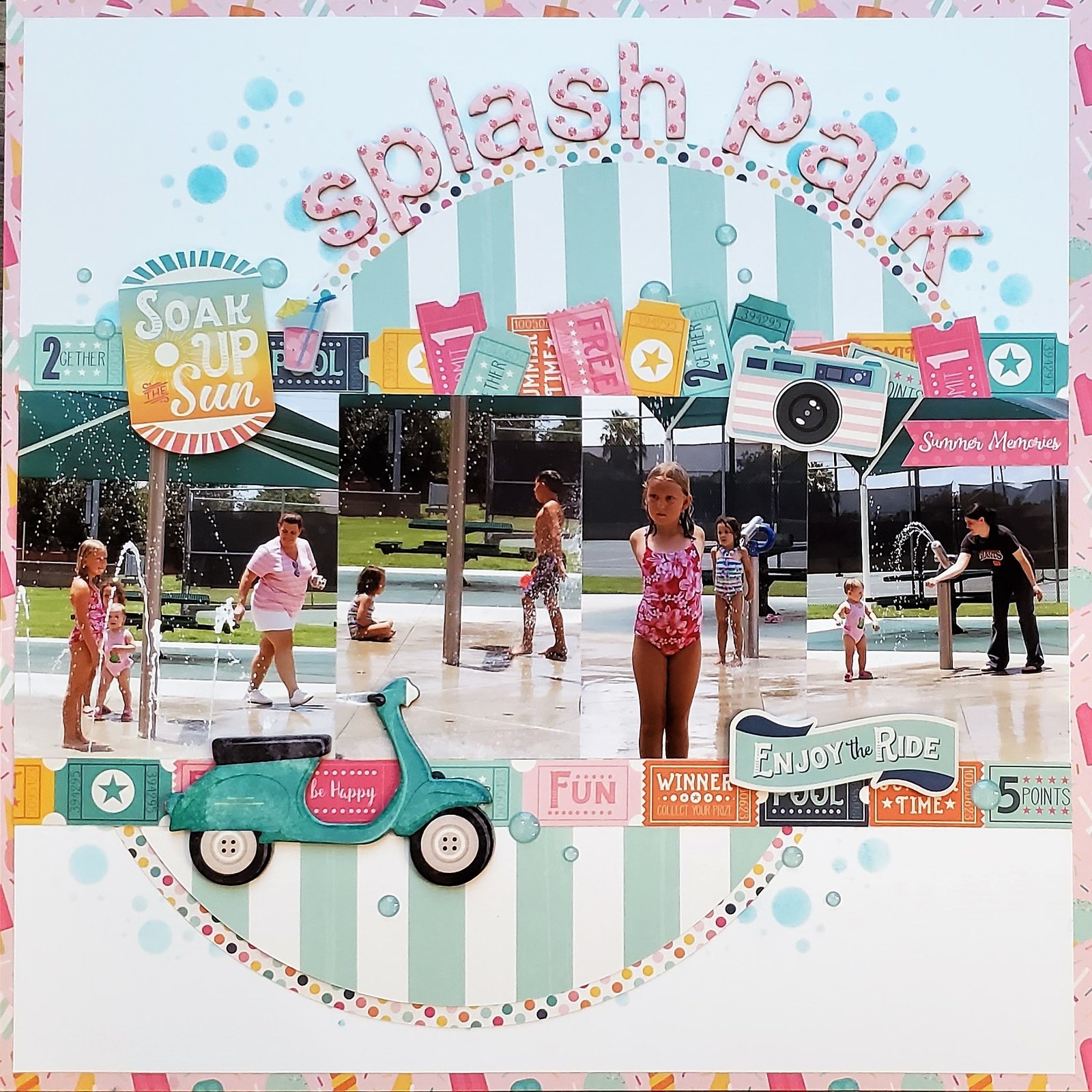 This layout was created for the Scrap Our Stash Sketch Challenge for August 2020. If you are interested in participating in this month's challenge head on over to the Scrap Our Stash Blog.
For this challenge, create a layout using the Sketch below. Also, you must also use a striped pattern paper and paint or ink on your layout. Upload a link to your layout to Scrap Our Stash Blog by August 29th to be entered into the challenge.
The pictures used in this layout are of my nieces and nephew at the Splash Park in Sugar Land, Texas. These pictures were taken about 15 years ago and my nieces and nephews are now much older (one niece in High School, one in College, one just graduated college in May and my nephew who also graduated college in May).
The patterned papers used in this layout are from the Echo Park "Summer Dreams" collection.
Here are some closeups of my layout.
[ngg src="galleries" ids="6″ display="basic_thumbnail" thumbnail_crop="0″]
And, here's a full picture of my layout.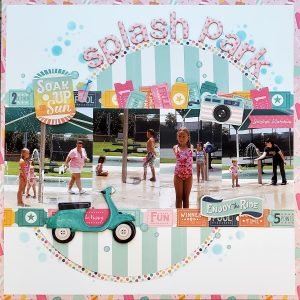 I hope I've inspired you to join in on this month's challenge. For more inspiration, go over to Scrap Our Stash Blog and check out the other Design Team Member layouts for this month's challenges.