Scrap Our Stash | August "Pick Your Side" Sketch Challenge | It's All Good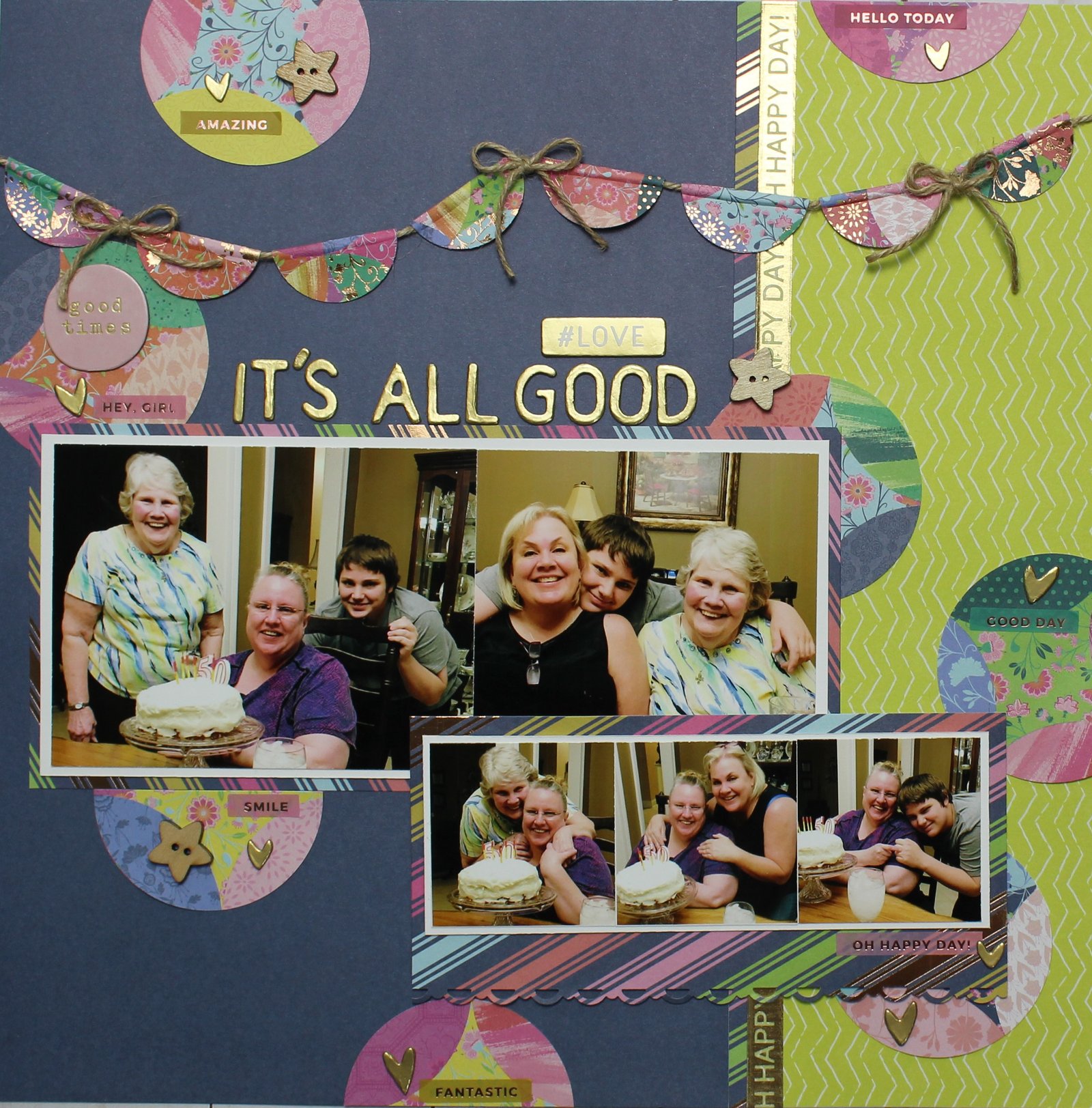 This layout was created for the Scrap Our Stash August "Pick Your Side" Sketch Challenge.  If you are interested in participating in this August "Pick Your Side" sketch challenge head on over to the Scrap Our Stash Blog.
For this challenge, create a layout inspired by the sketch and also be sure to include 5 patterned papers and twine.  The sketch for this challenge is shown below.
I choose the right side for my layout because I usually line up my images like the left side and I wanted to challenge myself to do something differnt and so I picked the side that had overlapping pictures. I also loved the banner across the top of the sketch.
The pictures in this layout are from 2015 where my Mom, my sister Terri, my nephew Chris and I celebrated my birthday.
For this layout, I decided to use some paper from the Paige Evans Horizon 6×8 paper pad and the 12×12 project pad. I really love this collection from Paige Evans and the patterned paper with the circles is amazing. The background is the navy paper from the Horizon project pad. The title "It's All Good" comes from the Dear Lizzy "It's All Good" thickers.
I created a banner from the circle paper and some twine. I also added some twine bows, gold washi, wood veneer stars, gold hearts, and some word stickers.  Here are some close ups.
Here's a full picture of my layout.
I hope I've inspired you to join in on this month's challenge at. For more inspiration, go over to Scrap Our Stash Blog and check out the other Design Team Member layouts for this month's challenges.