It's Day 4 of the Rainbow Maker Class at OnlineCardClasses.com.  The lessons today were all about watercolor rainbows.  The technique that I tried out for this card was ink smooshing on watercolor paper using a piece of acetate.  I've done some smooshing techniques before just using my craft mat and smooshing paper into ink but this was my first time smooshing with acetate.
I used distress inks in 5 luscious colors (Picked Raspberry, Abandoned Coral, Wild Honey, Peacock Feathers, Cracked Pistachio).  I started with the Picked Raspberry and I was planning to go around the page in a rainbow pattern, but I accidentally added yellow next to the pink (***SIGH*** … I guess I wasn't paying close enough attention and picked up the wrong ink).  But I think you can always try to work around any mistakes, so I decided to add the Abandoned Coral on the other side of the pink.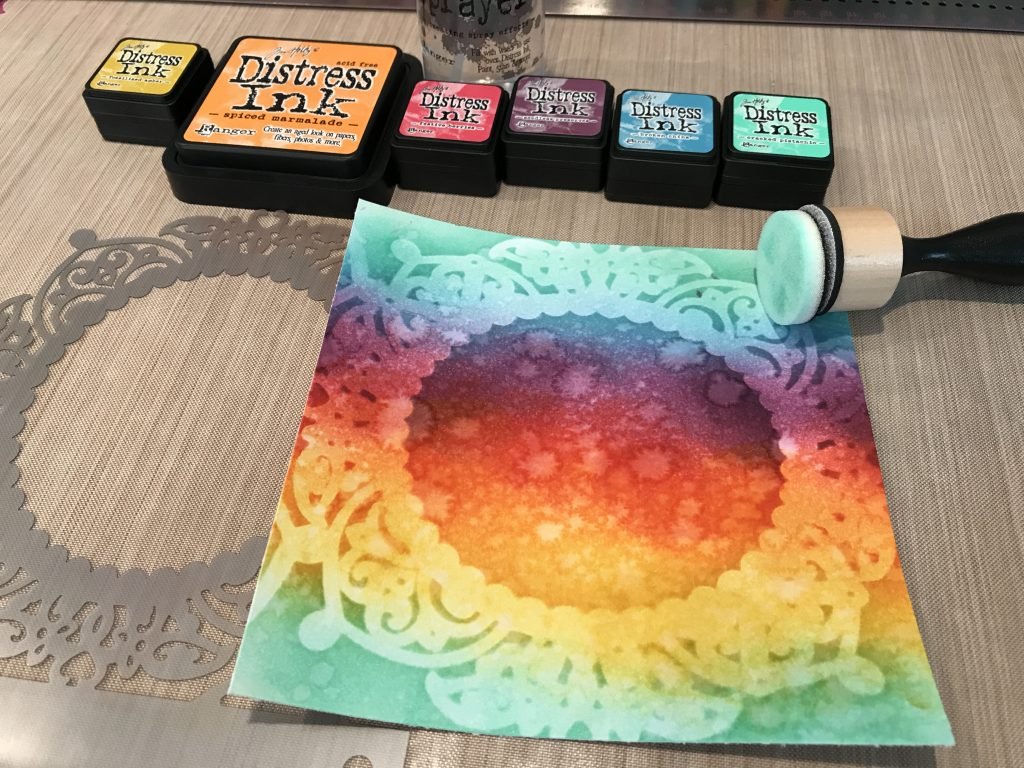 I love working with watercolor and it's so awesome when you see the results. No two are ever the same. You always get something different every time.
The middle of this watercolor piece got a little muddy but since this is a background, it's easy enough to cover up areas and showcase the parts of the watercolor that you like.
Because I decided to cover up the middle of my background piece, I cut out a scalloped circle using some white cardstock.  I also stamped and cut out two of the dogs from the Terrific Terriors stamp set.  I colored the dogs with copic markers in grays and browns.  I stamped the sentiment "I ruff You" from Lawn Fawn's Dog Park stamp set onto the scalloped circle and then added the two dogs.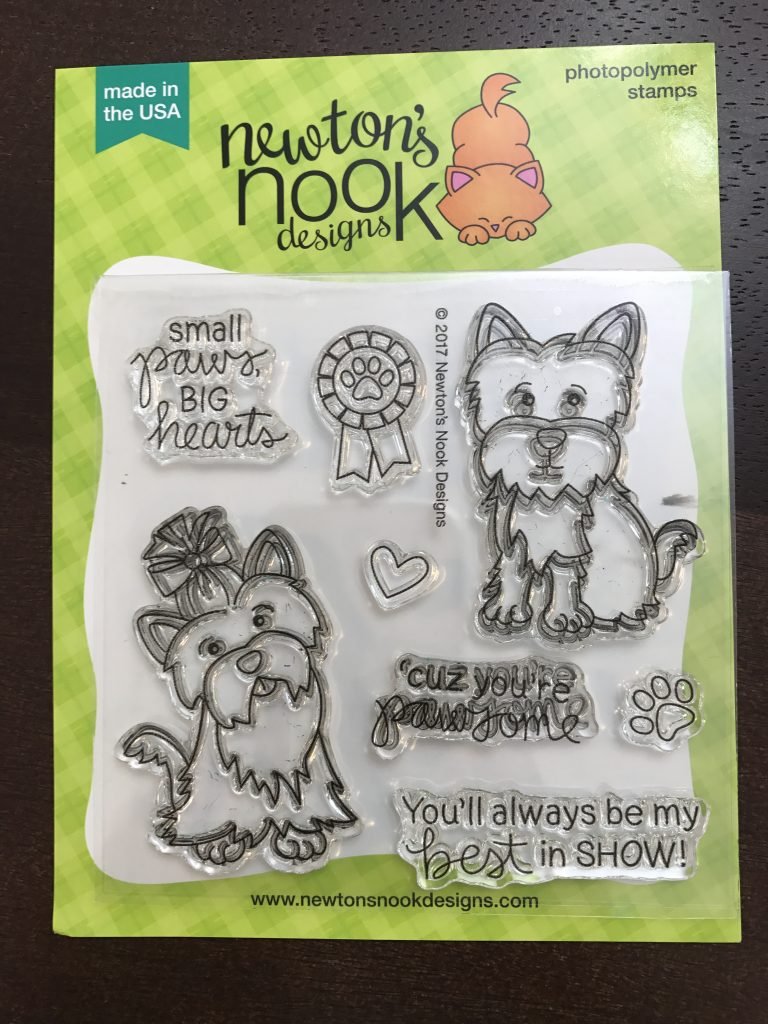 I used some foam tape to pop up the watercolor background onto a 5 1/2″ x 4 1/4″ card base. I also popped up the scalloped circle and the two dogs with some foam tape. The finishing touch for this card was to add some Nuvo Crystal Drops in black to the eyes and noses of the dogs.
The Terrific Terrier stamps are sooooo stinkin' cute and just makes me smile every time I see them. But then maybe I'm biased, because they look like my beautiful girls (Bella & LilyBelle).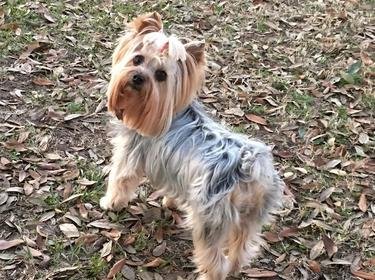 Supplies Used:
Lawn Fawn Dog Park Stamp Set
Newton's Nook Terrific Terriers
Gina K Designs Scallop Circle Dies
Distress Inks (Peacock Feathers, Picked Raspberry, Cracked Pistachio, Wild Honey, Abandoned Coral)
Nuvo Crystal Drops (Black)
Acetate
Tim Holtz Mini Spritzer
Tim Holtz Sprayer