Paisley Cards created using the Spellbinders June 2022 Club Kits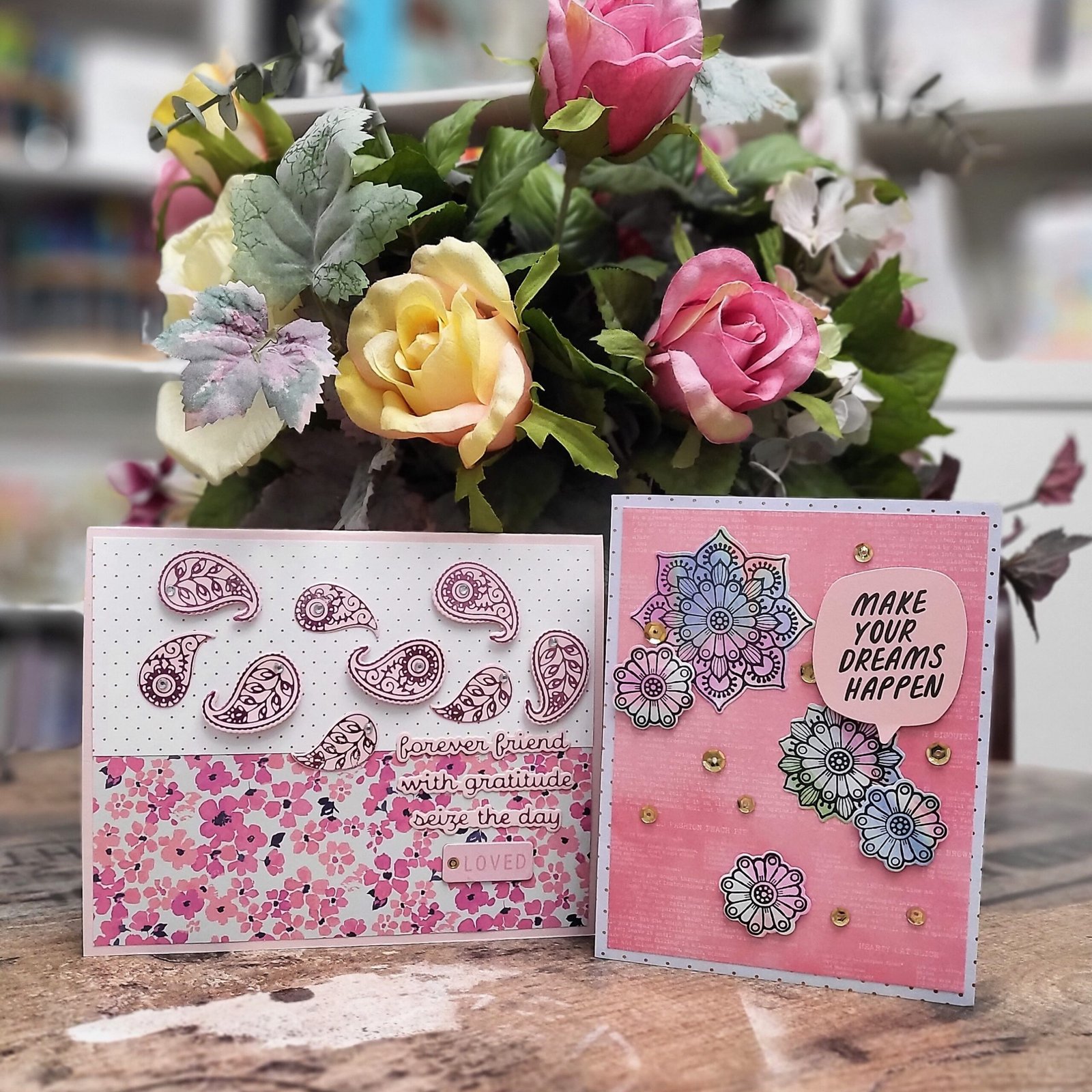 Thanks so much for stopping by to see the cards that I created with the new "Paisley" Glimmers and the "Paisley" Stamp & Die Kits from Spellbinders June 2022 Clubs. In this post, I am sharing two cards that I created using the new club kits.
For my first card, I started with a polka dot patterned papers and a pink ombre paper and layered them onto a 4 1/4″ x 5 1/2″ card base. I stamped out some of the paisley floral designs using black ink on some colorful pastel patterned paper and then cut out the floral shapes using the coordinating dies. I added a sentiment from the chipboard included in the Spellbinders June Card Kit To add a bit of sparkle to the card,, I scattered a few gold sequins across the front of the card.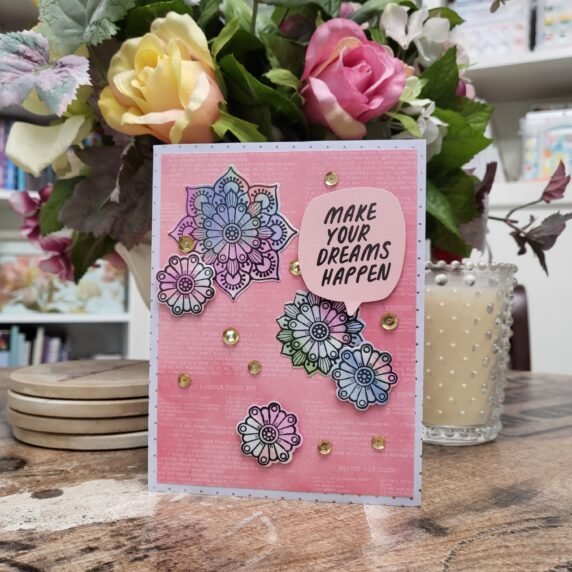 For my second card, I layered a polka dot and a floral paper to a pink card base. I then used the paisley glimmer plates with pink foil to create some paisley shapes and then I die cut the shapes out using the coordinating dies. I also used the 3 sentiment glimmers and created sentiment strips which I layered across the bottom of the card. I added a chipboard "LOVED" from the June Card Kit and then finished off the card by adding some tiny clear gems to all the paisleys.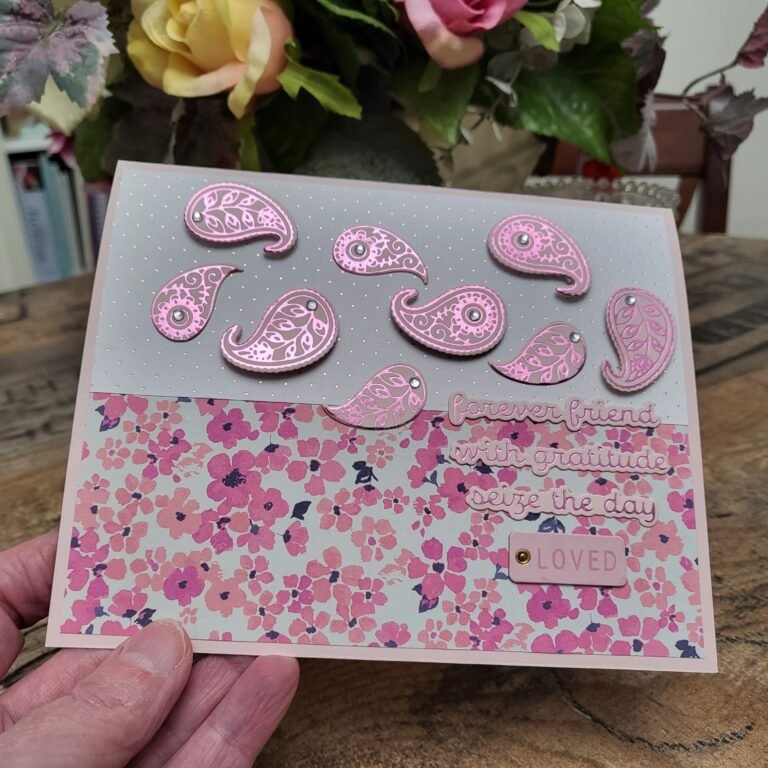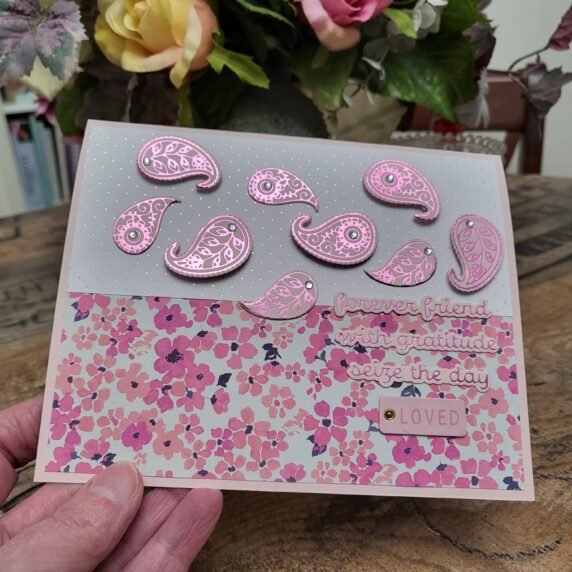 I hope I've given you some inspiration for how you can use the Spellbinders Stamp and Dies and the Spellbinders Glimmers to create some beautiful cards that sparkle and shine. Thanks so much for taking the time to stop by my blog. I hope you join me in July for more cards created with the awesome club kits from Spellbinders.
@teamspellbinders #Spellbinders #neverstopmakings #amazingpapergrace_creates