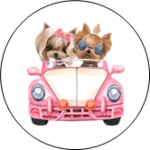 ☆ Yes Please Button Shop  20% Off Coupon YESPLEASE20
(Friday, Nov 26th thru Monday, Dec 30th midnight)

☆ Creative Memories Black Friday Promos (Earn Free Bundles $86+ Value)
☆ A Cherry On Top 20% off (even shipping) starts 9PM EST Thursday, Nov 25th
☆ AC Digitals (American Crafts Digital Products) 30% Off thru Cyber Monday
☆ ACS Craft Supplies Black Friday 20% Off Sale Prices with Coupon Code SHOPPINGSPREE plus Free Shipping on Orders $75+
☆ Speigel Mom Scraps Small Business Saturday use Code BF30SMS to get 30% off Single Sequin through 11/28 
☆ Altenew Lots of products on sale plus to get Free Shipping in the U.S. use Coupon Code: USFREE2N (on all Orders over $29) -OR- for $10 off International shipping Coupon Code: TENOFF2N
☆ American Crafts Give Thanks Sale (Free Shipping on Orders $25+)
☆ Anna Griffin Black Friday Sale up to 40% Off
☆ Bearly Arts – Buy 2 get 1 Free Washi Tapes and Cards (Mix & Match Sale)
☆ Blue Moon Scrapbooking Black Friday Sale
☆ Brutus Monroe Door Busters plus a Clearance Sale
☆ Catherine Pooler Black Friday Sale Up to 70% Off
☆ Citrus Twist Cyber Monday Grab Bags and Digital Sale with code CYBER2021 
☆ Clear Bags Black Friday Sale 15% Off with code FRIDAY21
☆ Clique Kits Black Friday Sale plus Door Busters Pattern Paper+Cardstock Grab Bag (50 Sheets) $5.00 / Cardstock (20 Sheets) Grab Bag $1.00 (limit one customer per order) and Holiday Surprise Boxes
☆ Close to My Heart Black Friday Deals
☆ Cocoa Vanilla Studio  If you love Cocoa Vanilla products, check out their Black Friday sale!!!  They have grab bags plus tons of things on sale.  Shipping can be expensive if you are in the U.S., but you will get a bit of a discount at checkout when the VAT taxes (approx. 10%) is removed from each product price, plus the conversion from Australian to U.S. dollars takes about another 30% off your purchase price including shipping.  For example, checking out with a total of $145 converted to about $105 U.S. dollars (you won't see the discounted price on your order, but your Paypal or Credit Card will show the lower dollar amount after the conversion).  
☆ Create for Less Holiday Sale 
☆ Cricut Now through Thanksgiving day, customers will receive free shipping on all orders, no minimum!  Then, starting on Thanksgiving Day and running through 12/1, if you spend $100, you get a $20 coupon and all materials and accessories are 50% off! The Maker will also be on sale for $229 starting 11/25-11/28!  
☆ CreateRoom (WorkBox) UP TO $1,000+ IN SAVINGS Free gifts ($180 value) for first 1,000 DreamBox orders.  15% off everything with code: MASSIVEJOY
☆ Echo Park Black Friday Sale (plus free shipping over $50) / SnapClickSupply.com 50% off Carta Bella (Digital)
☆ Elle's Studio 20-70% Off Sale plus Bundles and Grab Bags 
☆ Ellen Hutson 20-80% Off in the Thankful Category
☆ Felicity Jane Black & White Sale plus Grab Bags
☆ Frank Garcia Studio Pink Friday Weekend 25% Off with code PINKFRIDAY21 Nov 26th thru Nov 28th 
☆ Frantic Stamper Black Friday Sale
☆ Freckled Fawn Black Friday Grab Bags
☆ Gina K Designs 25% Off with code TURKEY25
☆ Gina Marie Designs Black Friday Sale 
☆ Hip Kit Club Cyber Monday Sale – Monday, Nov 28th from 9am to Midnight  … Select Kits 20%-70% Off plus Grab Bags $19.95 (retail value $45) 
☆ In Love Arts – Black Friday Big Promotion 
$10 over $39 use Coupon Code BP10 http://shrsl.com/39rza
$25 OFF over $79 use Coupon Code BP25 http://shrsl.com/39rzf
$40 OFF over $119 use Coupon Code BP40 http://shrsl.com/39rzi
$55 OFF over $159 use Coupon Code BP50 http://shrsl.com/39rzj
☆ JoAnn.com Black Friday Sale and Doorbusters 20% Off Coupon (Wed Nov 24th thru Nov 28th)
☆ Hip Kit Club Cyber Monday Sale 20-70% off select kits plus Grab Bags $19.95 ($45 value)
☆ HSN Black Friday Deals
☆ Layle by Mail Black Friday Sale (starts Wed at 9PM PST)
☆ Michael's Black Friday Sale (Up to 60% off)
☆ My Mind's Eye Black Friday Sale
☆ Not Just for Boys Kit Club Black Friday Sale (starts Thursday, Nov 25th)
☆ OfficeSupply Scrapbooking Category
☆ Only One Life Creations Black Friday Sale 15% off (no coupon code required)
☆ PinkFresh Studio  20% off use code THANKS20 (excludes NEW items).  Usually PinkFresh has a Cyber Monday Sale with some really amazing Grab Bags so be sure to check out PinkFresh on Monday!!!
☆ Ranger (Tim Holtz) 50% Off all Bundles and 10% Off using code BLACKOUT plus free Pop-Up Pencil Case with $75+ purchase and Free Canvas Tote Bag plus Free Shipping with $60+ purchase.
☆ Reverse Confetti – Thankful Sale Save 30% (no code needed).  Ends on Nov 28th
☆ Rosie's Studio 30% Off use 30FRIDAY
☆ Scrapbook.com Black Friday Deals (two free gifts)
☆ Scrapbook Generation – Daily Flash Sales, Super Buy Items plus Clearance up to 70% Off https://scrapbookgeneration.com/sales-events/2021-black-friday-sales-event/
☆ Scrapbook Nerd One Day Only … Cyber Monday Sale
☆ Shimmerz Paints  – Black Friday Sale starts Friday, Nov 25 plus Cyber Monday Sale (35% off with code CYBER35) 
8AM – 9AM MST: 40% off single paint products with promo code: 40FLASH
9AM – 11MST: 30% off single paint products with promo code: 30FLASH
11MST – Nov 28th: 20% off single paint products with promo code:  20FLASH
☆ Silhouette Design Store Black Friday Sale 40-75% Off Now through Sunday, Nov 28th
☆ Simon Says Stamps 30% Off all Simon Brand Products use Code PMPK44 plus free gifts with $100 Order
☆  Simple Stories Black Friday Sale 50% off Digital use Code Digital50 and 20% off Store Products use Code Store20
☆ Spellbinders – Black Friday Blowout Sale
Pre-Black Friday Early Bird Sale – Save up to 50% off + Deals from $1 (Ends Nov 30th)
Spellbinders All Aboard Holiday Cardmaking Kit is now only $50 ($115 Value)
☆ My Sweet Petunia 25% Off (Excludes Rabbit Hole Design Products) Ends Nov 29th at 11:59PM CST
☆ Tape Jungle Coupon Code CYBER10
☆ The Hungry JPEG (Digital Art)  20% Off Use Coupon Code BLACKFRIDAY2021
☆ Tonic Studios Grab Bags
☆ Totally Tiffany Black Friday Sale Up to 40% Off
☆ Waffle Flower – Grab Bags (over 75% savings) Only available from November 15th to November 30th.  Choose from two types of bags:  Combos (stamps with matching dies) or Stencils (stencils and stencil-n-stamps)
This website is not sponsored but some supply links are affiliate! I am currently an affiliate/associate with Creative Memories, Amazon, Cricut, Scrapbook.com, Spellbinders, Ranger, and CreateForLess and I earn from qualifying purchases when you click on the links on this website.
Yes Please PaperCrafts is a participant in the Amazon Associates Program, an affiliate advertising program designed to provide a means for sites to earn advertising fees by advertising and linking to amazon.com.