Scrapbook Layout with the new "Flea Market Finds" Collection
This layout was created with products in the Flea Market Finds collection by Cathe Holden. I love the vintage vibes of this collection and it inspired me to create this layout about the pie stand that was my Grandmother's and is now a family treasure.
I snapped a few pictures of my Grandmother's Pie Stand to use for this layout. The pie stand was created by a local artist, Doris Bougan, who was well known for her beautiful hand-painted florals. The pie stand has 3 levels and each level has a ceramic round inset into the wood. The ceramic rounds are hand-painted with florals.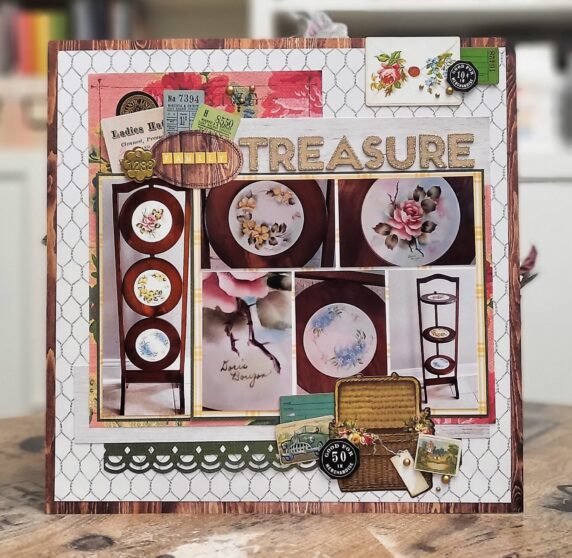 The patterned paper in the Flea Market Finds collections is 6″x9″ and because my layout is 12×12, I brought in a few papers from the Fun Stamper's Journey "Good Life" prints … the background is a paper that has chicken wire and that is matted on a woodgrain patterned paper.
I loved all of the papers in the Flea Market Finds and decided to use a gorgeous floral paper from the Florals Palette Sampler as a layer beneath my photos.
I matted the photos with a yellow check patterned paper from Fun Stamper's Journey and then matted again with a dark green paper that I pulled from the Flea Market Finds "Blue Green Palette Sampler".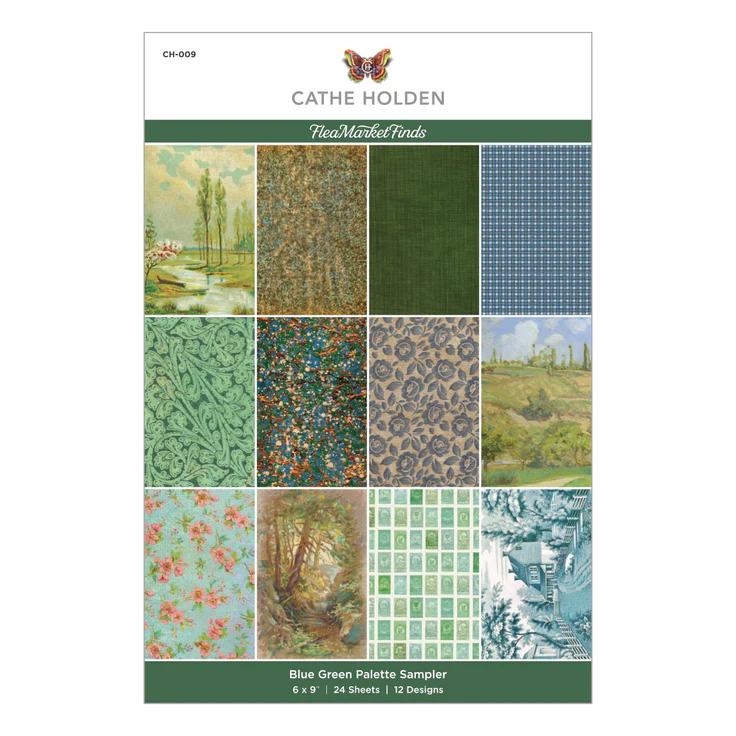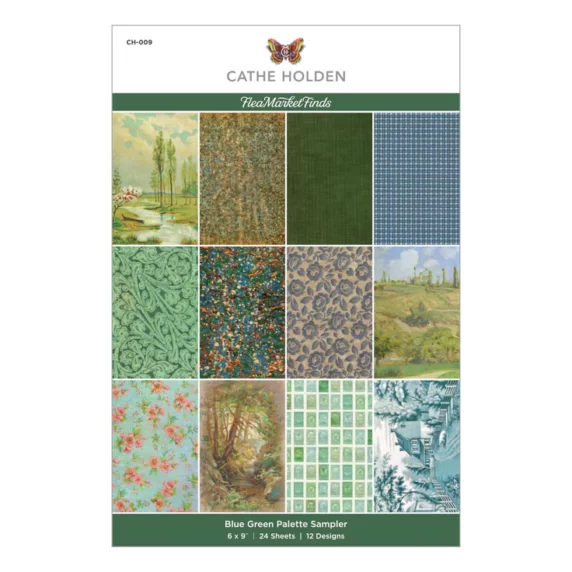 I also used some of the green paper and a border punch to create a boder to go on the bottom of the layout. I used another of the wood grained patterned papers (this one a white wood grain) from the Fun Stamper's Journey "Good Life" prints to border the bottom and the the top of the layout.
For my title, I created a wood sign label using some of the woodgrain paper and the "Fancy Label" stamps from Flea Market Finds.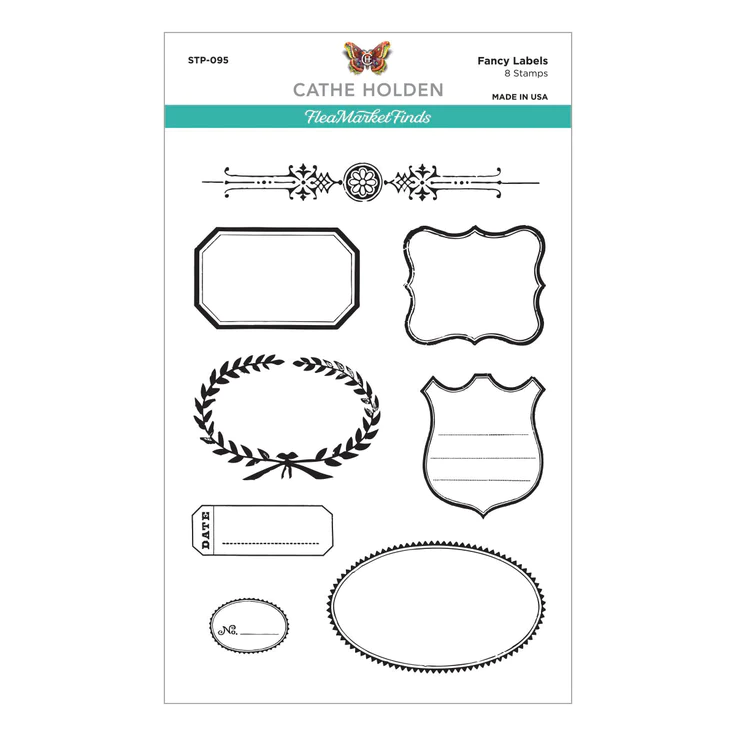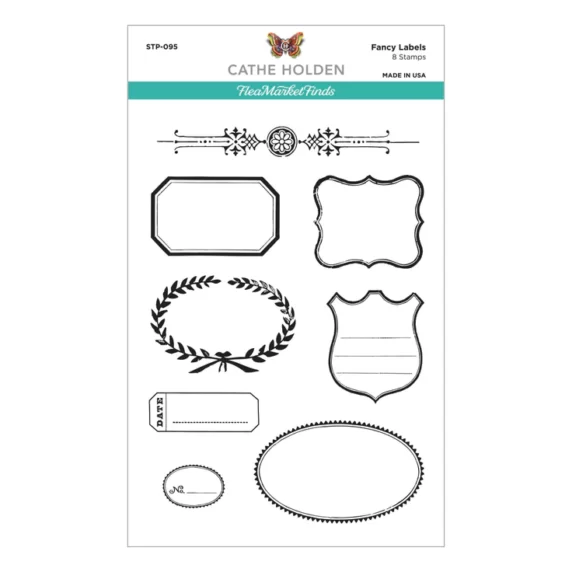 I added on some yellow block alpha stickers to spell out the word family to my wood label and then finished the title using thickers in a light woodgrain with gold glitter around the edges.
All of the embellishmets that I used on this layout are from the Flea Market Finds "Meadow Lark Miscellany Printed Die Cuts".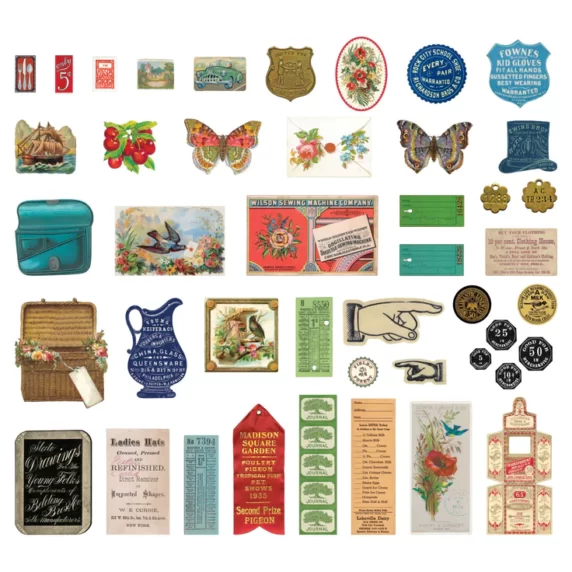 To finish off this layout and add just a bit of different texture and dimension, I added some Metallic Pearls in matte gold dots from PinkFresh Studio.
To create the frame, I used the die set and cut out the frame outline from some white cardstock.
die set. peach ribbon and the "Love" flair button from my button shop.
Here are some closeups of my layout.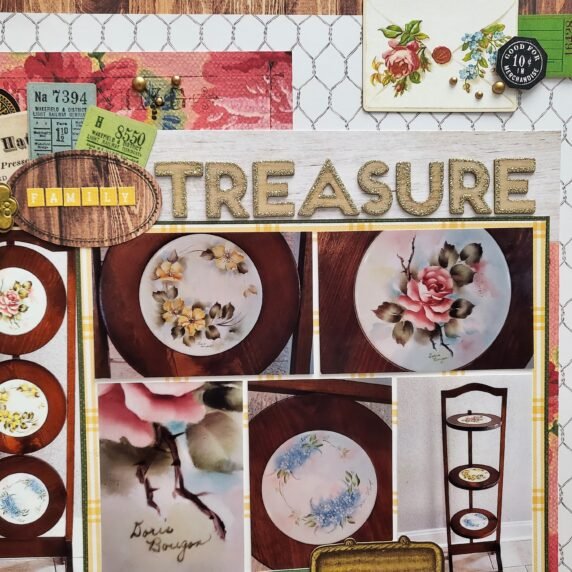 And, here's a full picture of my layout.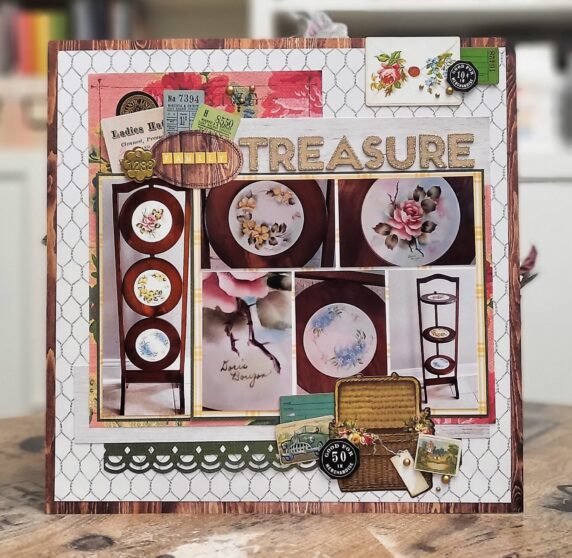 I hope I've given you some inspiration for how you can use the products from the new Spellbinders Flea Market Finds collection for your scrapbooking.
@teamspellbinders #Spellbinders #neverstopmaking