Organization Series Name Change and new Paper Pad Organization Video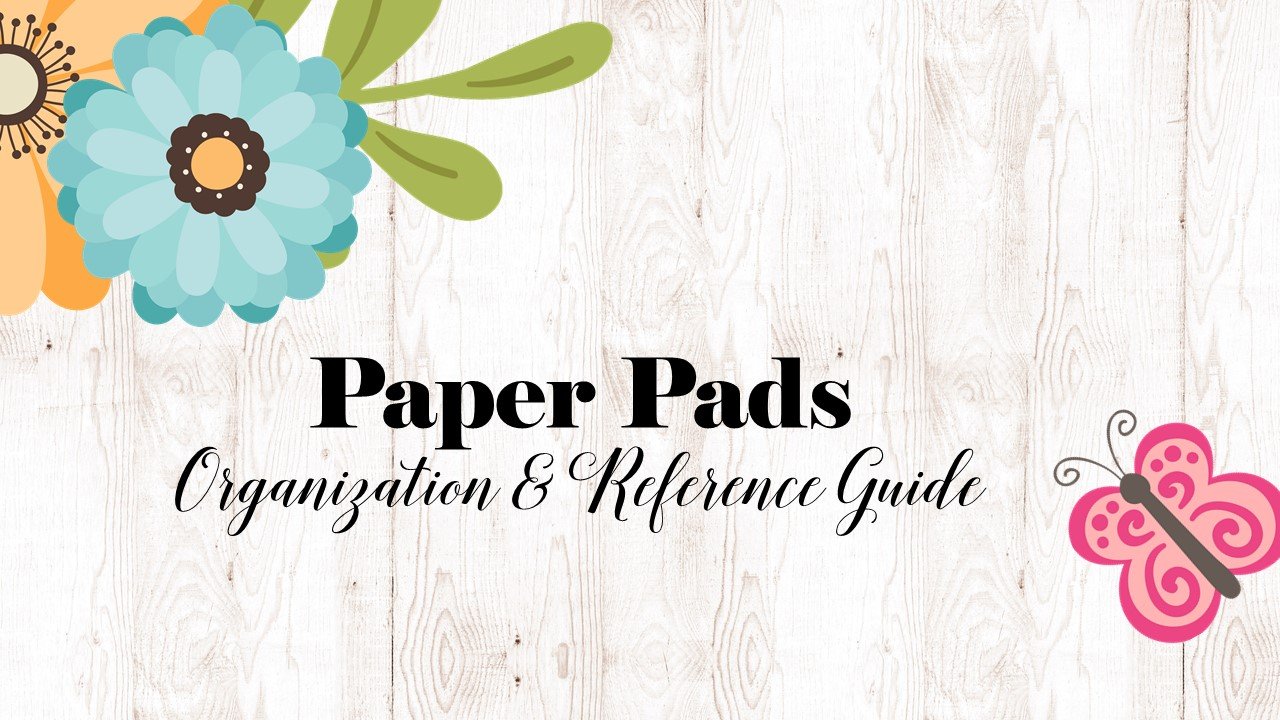 I've decided to change the name of the series to "Organize Everyday" instead of "Organize Wednesdays" because I thought we all organize every day (not just one day of the week) and I didn't want to limit the series to just one video or blog post every Wednesday. I'll still be posting at least once a week but it will probably be more frequently because this week there will be 2 videos.
The latest video in the series is now available on YouTube (link is below). In this new video, I shared how I organized my 12×12 Paper Pads and how I created my Paper Pad Reference Guide.
Stay tuned because I'm working on another video which will be about organizing other types of 12×12 paper and that video will be posted soon. †
If you have questions or just want to share ideas on paper pad storage and organization on any of the information provided, please head over to the "Craft Room Organization with Yes Please Paper Crafts" Facebook Group . If you haven't joined the group yet, please request to join.